Amorepacific joined BTS' U.S. concert as a sponsor and led the K-Beauty craze by communicating with local customers.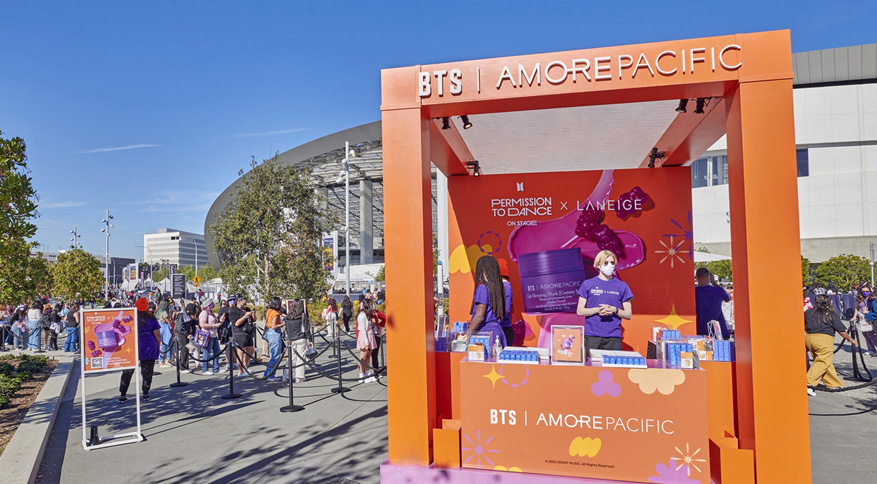 On November 27-28, BTS's concert 'BTS PERMISSION TO DANCE ON STAGE-LA' was held at SoFi stadium in Los Angeles, U.S. Amorepacific, a sponsor for the LA concert, met with customers through its customer-participatory booth and a promotional video on collaboration with BTS. Amorepacific will run its booth and screen the collaborative video for the remaining concerts on December 1 and 2.
Amorepacific gave away free samples of LANEIGE's major products including 'Water Sleeping Mask', 'Lip Sleeping Mask' and 'Radian-C Cream' as well as promotion materials at the booth established within the concert site. Also, a photo event was prepared to allow visitors to be featured in BTS' posters. Around 10,000 customers visited the booth on the first day of the concert, November 27, alone, proving a heated interest among local customers.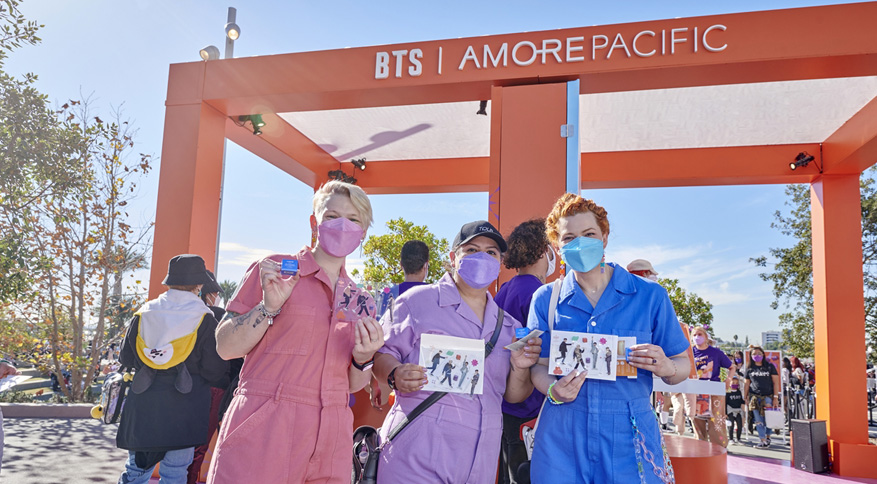 In particular, Amorepacific drew attention at the concert by screening a promotional video of 'BTS I Amorepacific Lip Sleeping Mask Purple Edition', a new product launched through a collaboration with BTS. By utilizing a message of "We have a permission to dance with anyone, wherever" from BTS' song 'Permission to Dance', the video presented a sweet moment with Amorepacific's Lip Sleeping Mask.
An official from Amorepacific says, "It was a good opportunity to promote Amorepacific's brands and products to customers with globally rising interest in K-culture. As the North American market is becoming increasingly important, we will prepare various events in the future as well to reach new customers."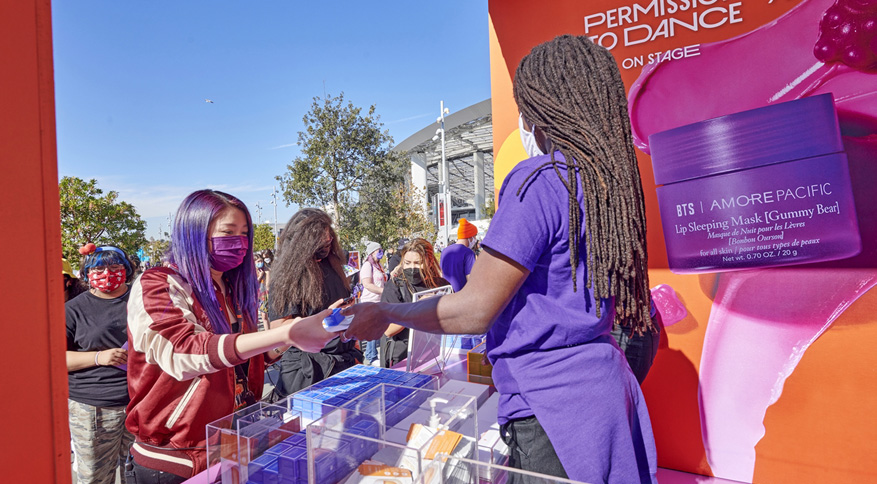 Amorepacific launched 'BTS I Amorepacific Lip Sleeping Mask Purple Edition' on November 26 by collaborating with BTS. The limited edition was created to celebrate the artist's ''BTS PERMISSION TO DANCE ON STAGE' tour. The product, under the concept of 'Sweet Purple Dreams!', used a sweet 'Gummy Bear' flavor to express its message of "sweet purple dream". Also, the package box of the product reflects BTS' tour artworks with BTS logo on the front of the container for higher product value. It can be purchased on Amorepacific's online shopping mall, 'Amore Mall'.