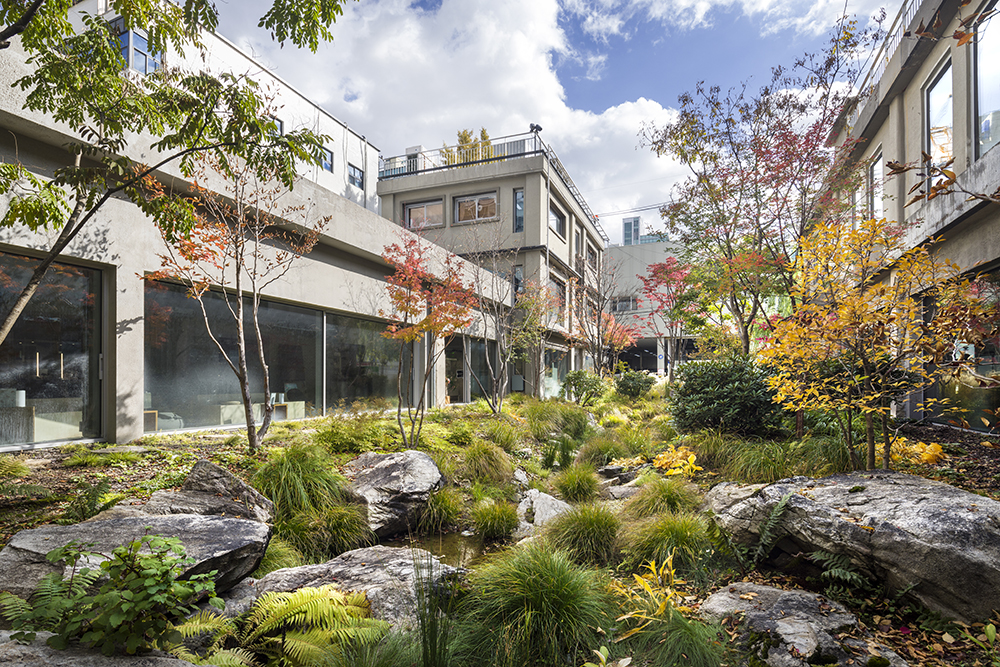 Amore Seongsu is a place to get to know beauty. It is not a space that sells cosmetics, but a space to apply makeup well. Visitors can experience 30 Amorepacific brands and 2,300 products made in pursuing to be the best and the first for the past 70 years.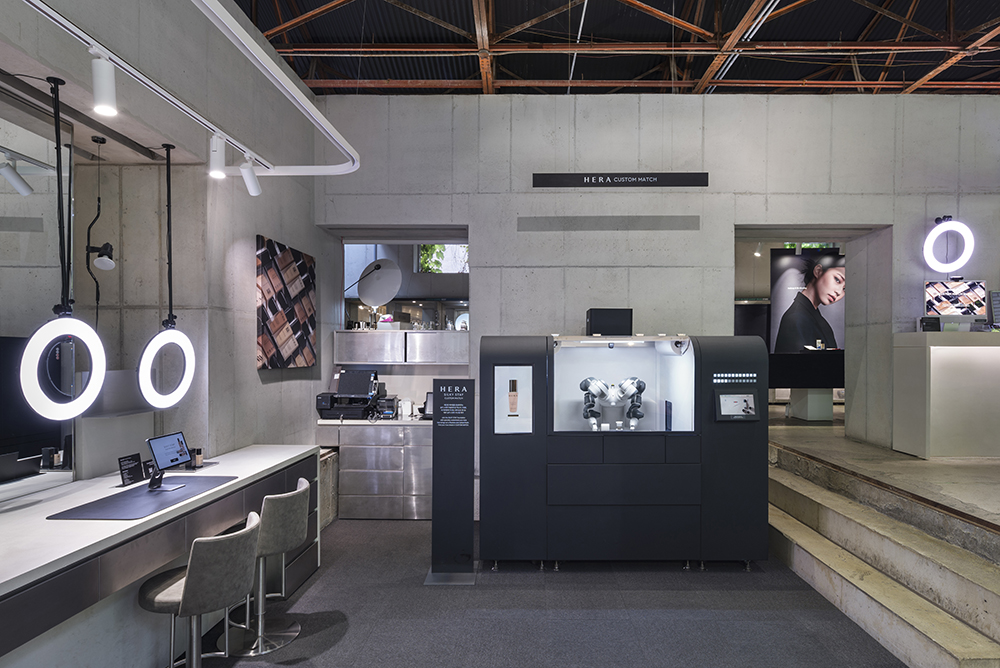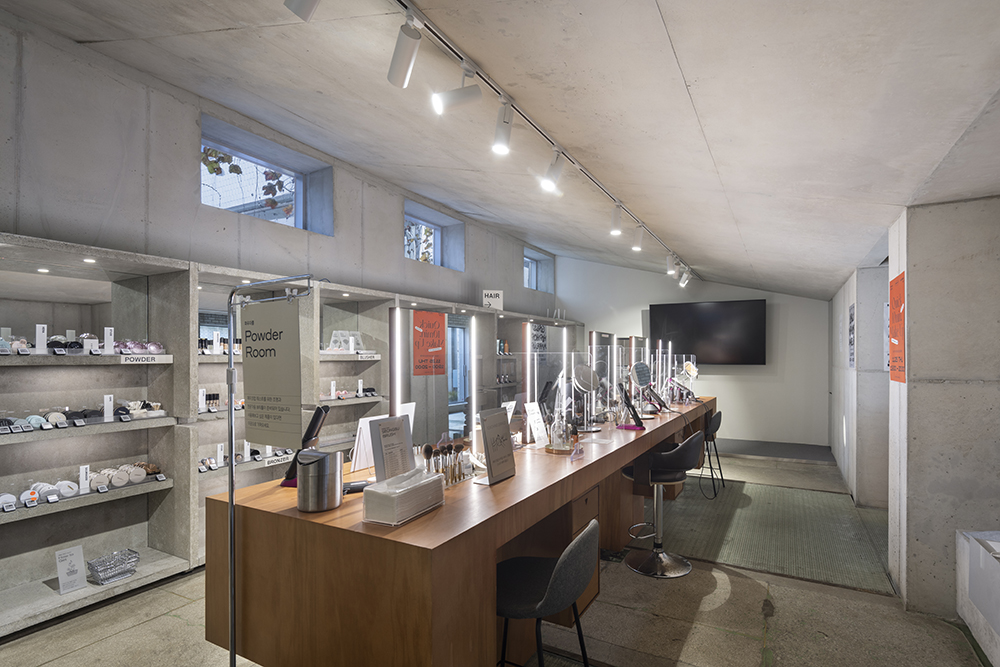 Amore Seongsu offers various services that are only available at Amore Seongsu such as its pure toner, 'Seongsu Toner', and teaching service provided by makeup professional artists. Seongsu Garden, Seongsu Market, Seongsu flower shop, and OSULLOC located at the center of the building also offer a special experience to visitors.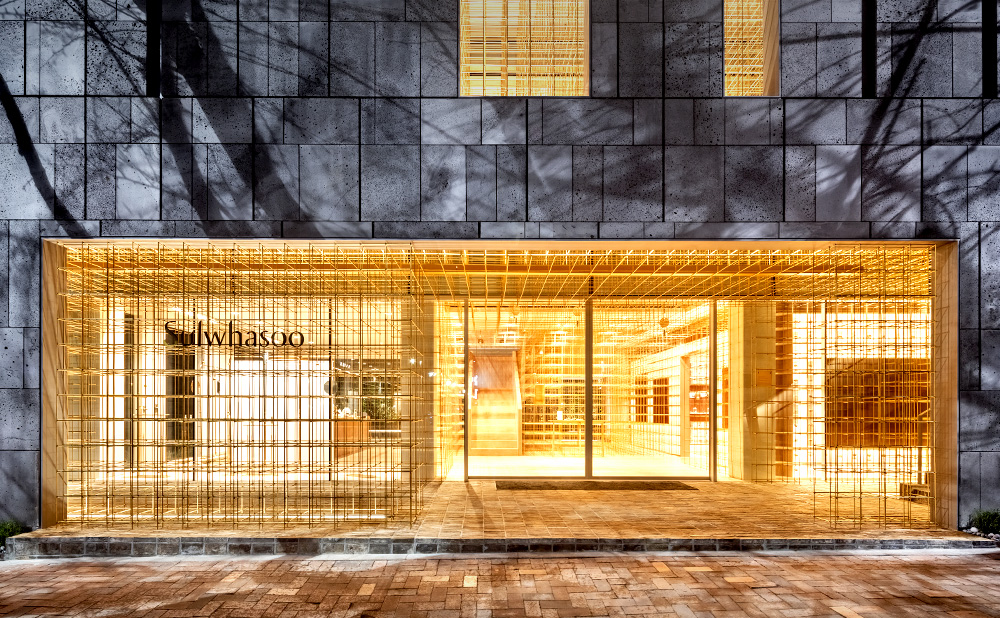 Sulwhasoo flagship store is a place that holds the pure essence of Asian Beauty. It was designed with the concept 'lantern' that shines a light on beauty with Asian wisdom on beauty like how a lantern guides us in the dark.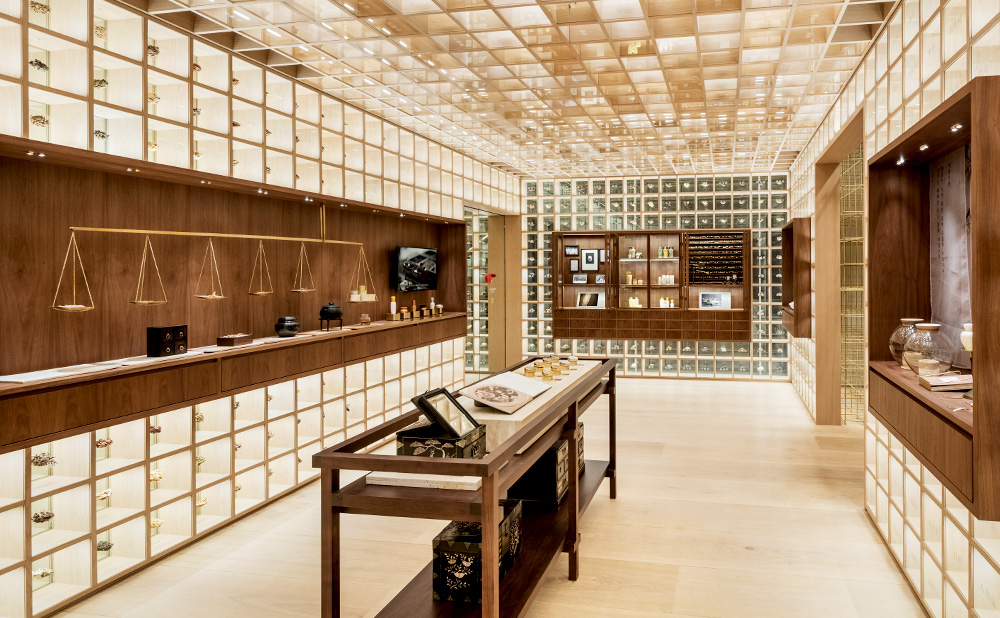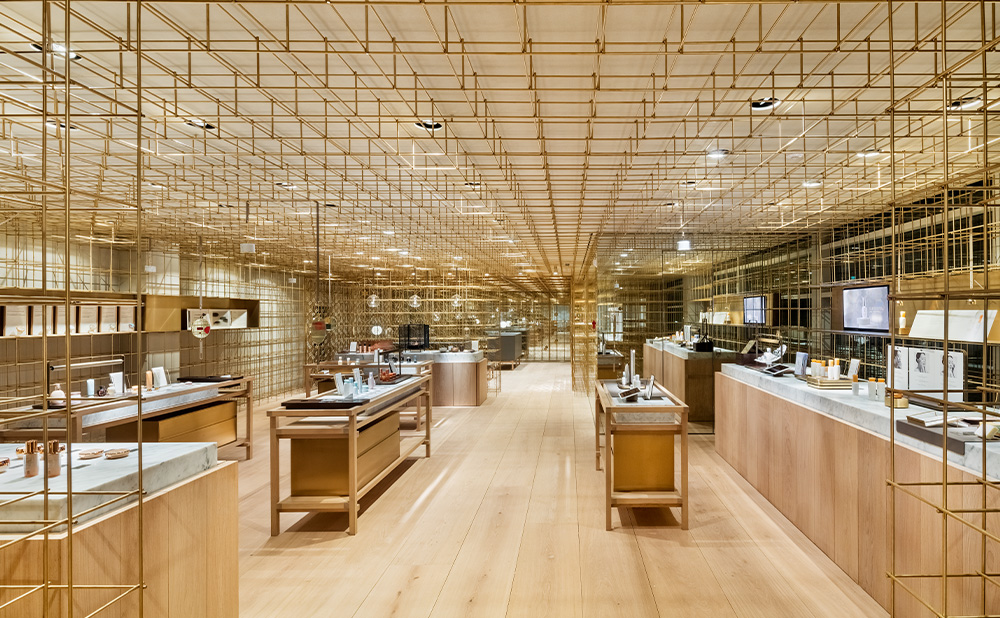 Here, customers can not only experience brand heritage, but also Sulwhasoo products and spa. The 'Heritage Room & Seasonal Boutique' has a Heritage Zone that demonstrates the brand philosophy and the stories of ingredients as well as seasons' hit products. The 'Boutique & Gift Service' offers visitors beauty counselling along with the opportunity to experience all Sulwhasoo products and its 'Jihambo' packaging service unique to this flagship store that holds sincerity and class. 'Sulwhasoo Spa' is a place for customers to experience a spa service that offers the brand's unique ingredients and prescriptions. In addition, the flagship store has Sulwhasoo's own special cultural space, 'Culture Lounge', and a VIP Lounge for VIP customers to relax.
Photo by Kyungsub Shin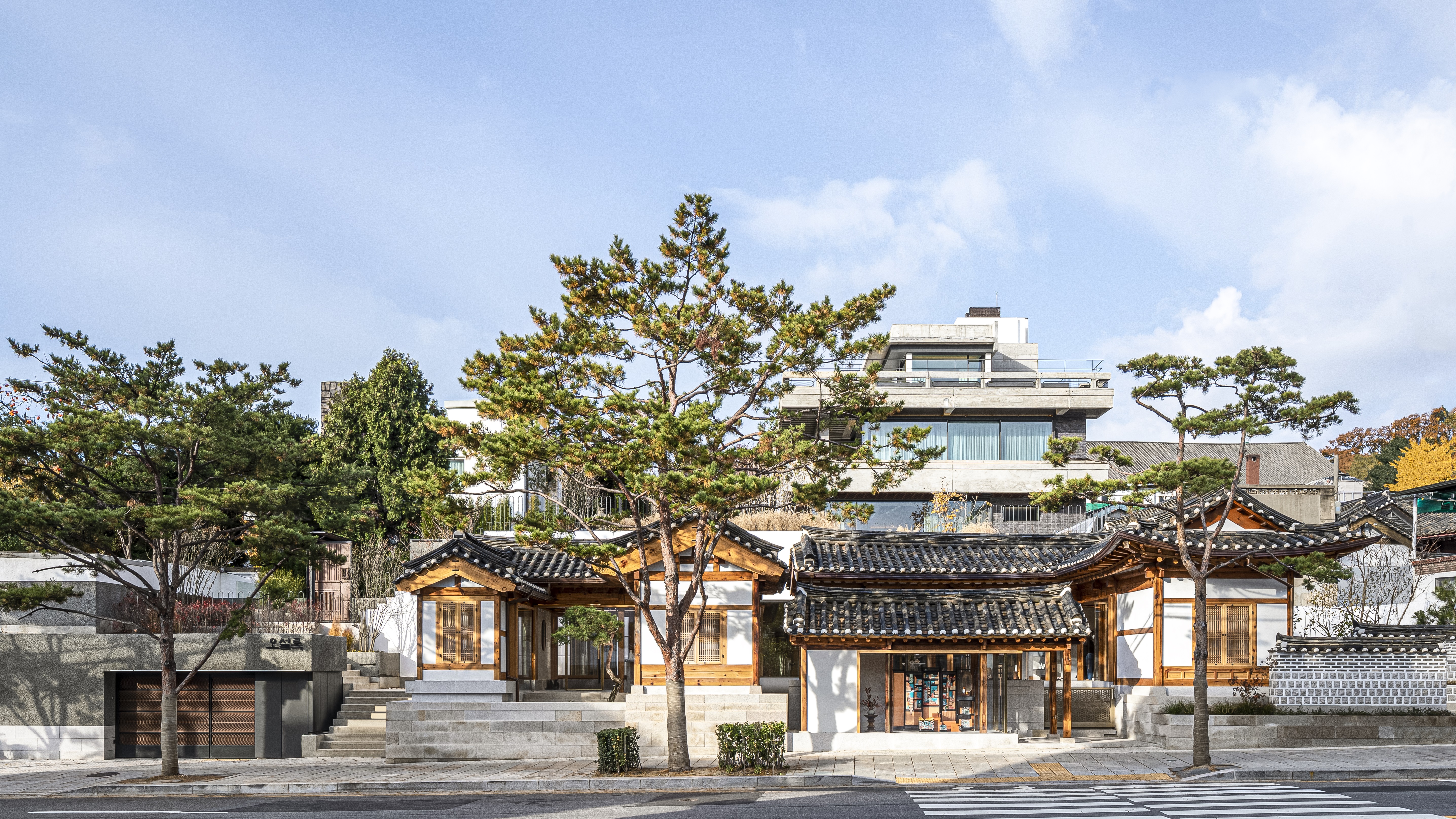 Sulwhasoo Bukchon Flagship Store is the house of Sulwhasoo that captures the values of Korea and the contemporary interpretation of beauty. It created a new scenery by connecting a hanok (traditional Korean house) built in the 1930s and a Western-style house built in the 1960s. The beauty of both tradition and modernity unfolds in every corner of the space, allowing visitors to enjoy the beautiful journey unique to Sulwhasoo. Here, you can experience and enjoy the beauty delivered by each space that captures the taste and identity of the brand.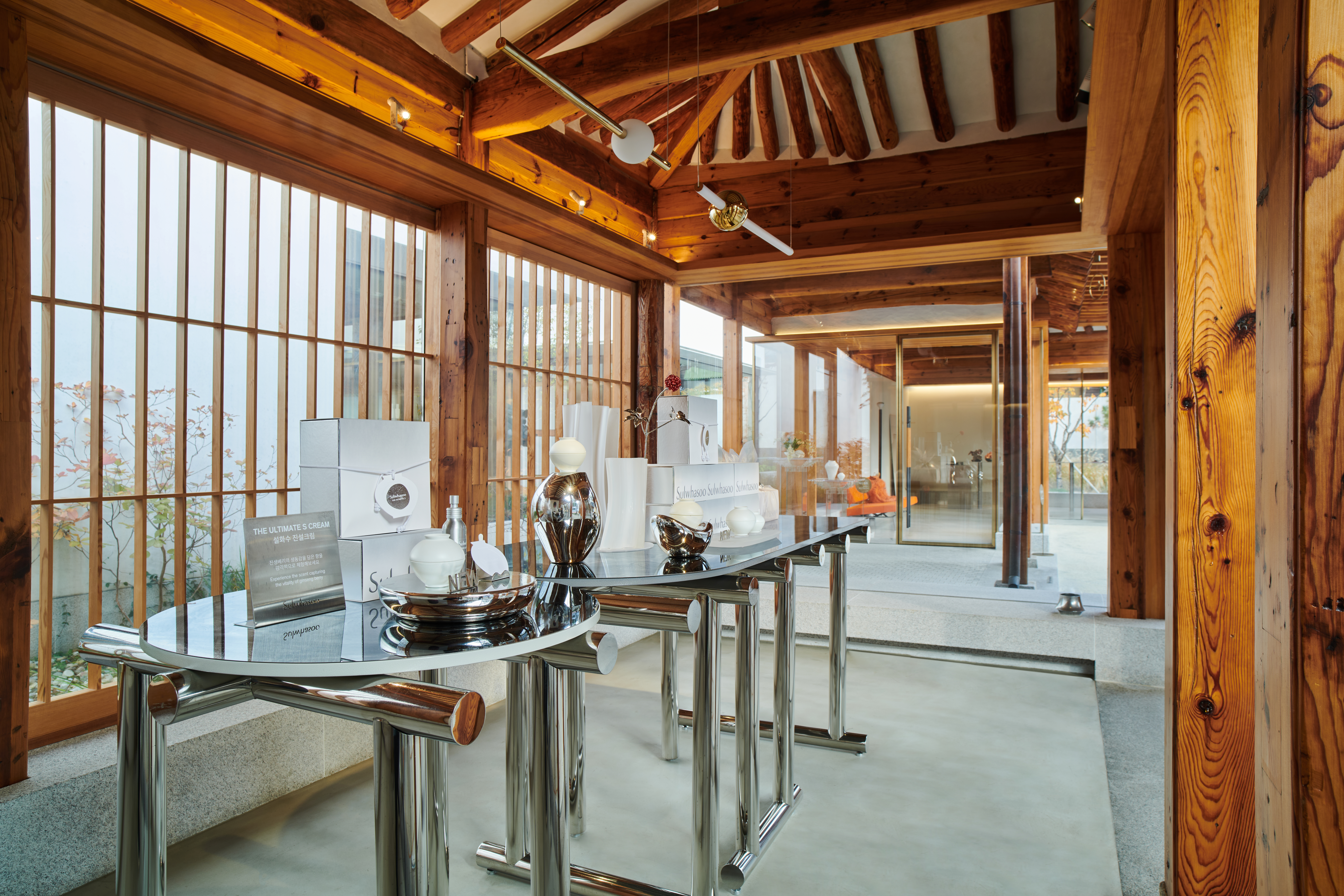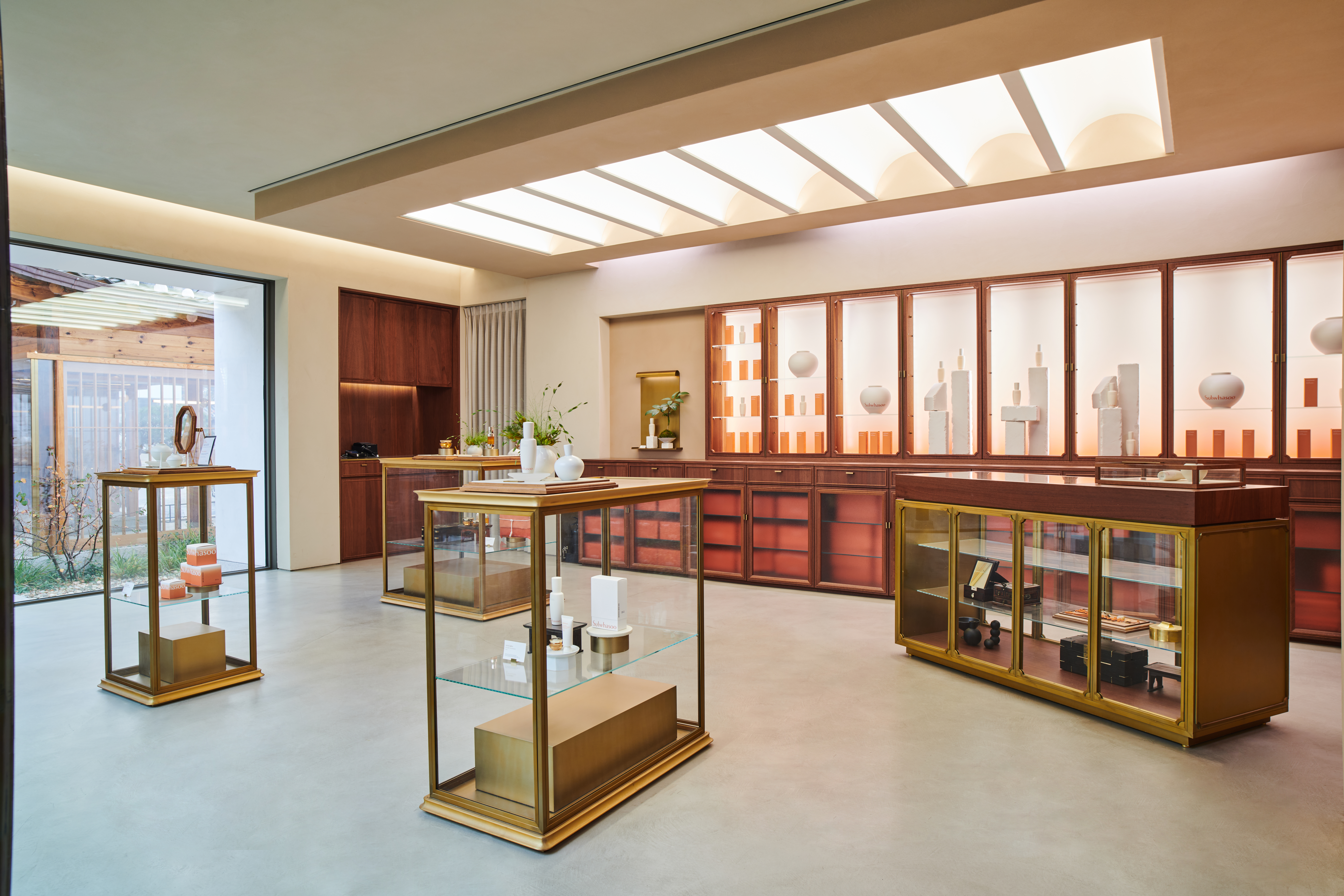 Sulwhasoo Bukchon offers special products and services. First Care Activating Serum Baekja (white porcelain) edition, which is Sulwhasoo's main product in a valuable baekja, is only available at Sulwhasoo Bukchon and provides a special satisfaction to customers visiting the flagship store. The special Bukchon-only packaging service with elegance and grace provides an even more special experience for customers.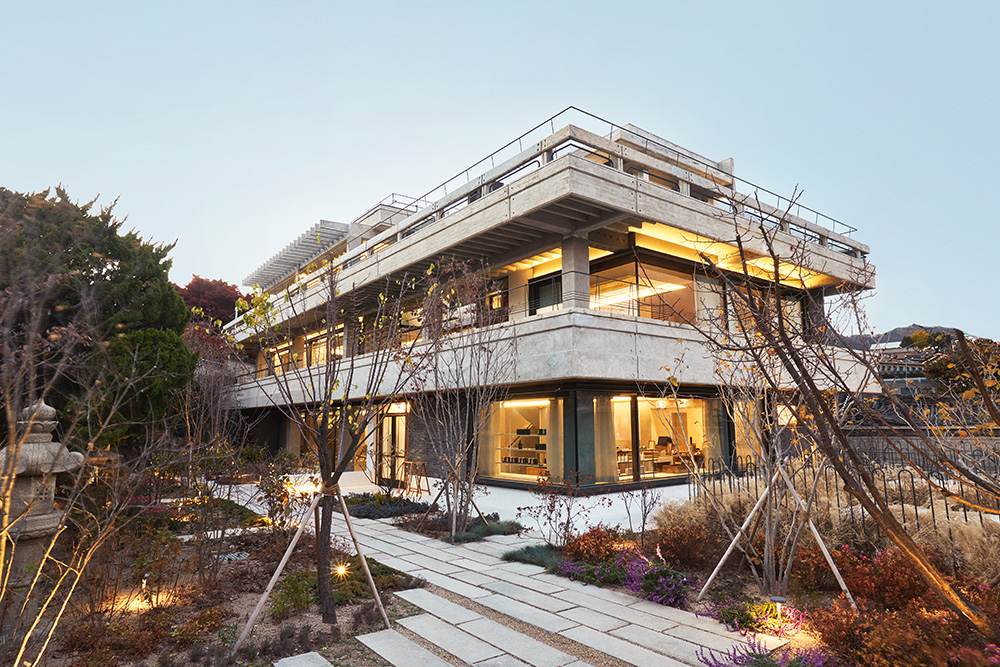 Osulloc Tea House Bukchon captures the taste and preference of those who enjoy tea in life. The space that reinterprets a Western-style house built in the 1960s in a modern way is reborn as a sentimental place that keeps tradition alive, while at the same time captures the taste and individuality of the brand. The vestige of time found in places around the store provides another joy to those who visit Tea House Bukchon.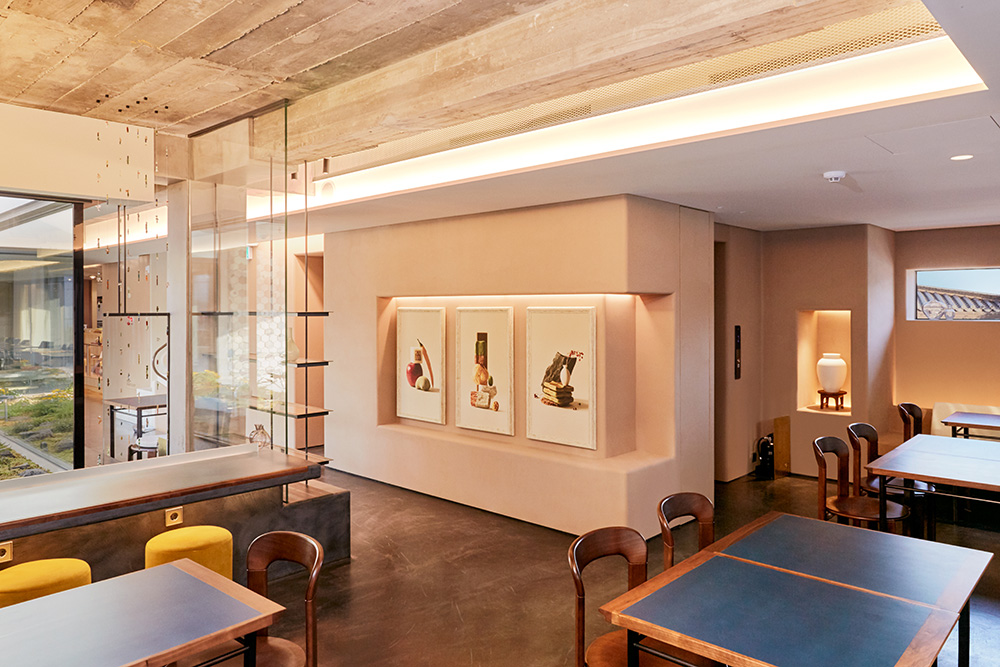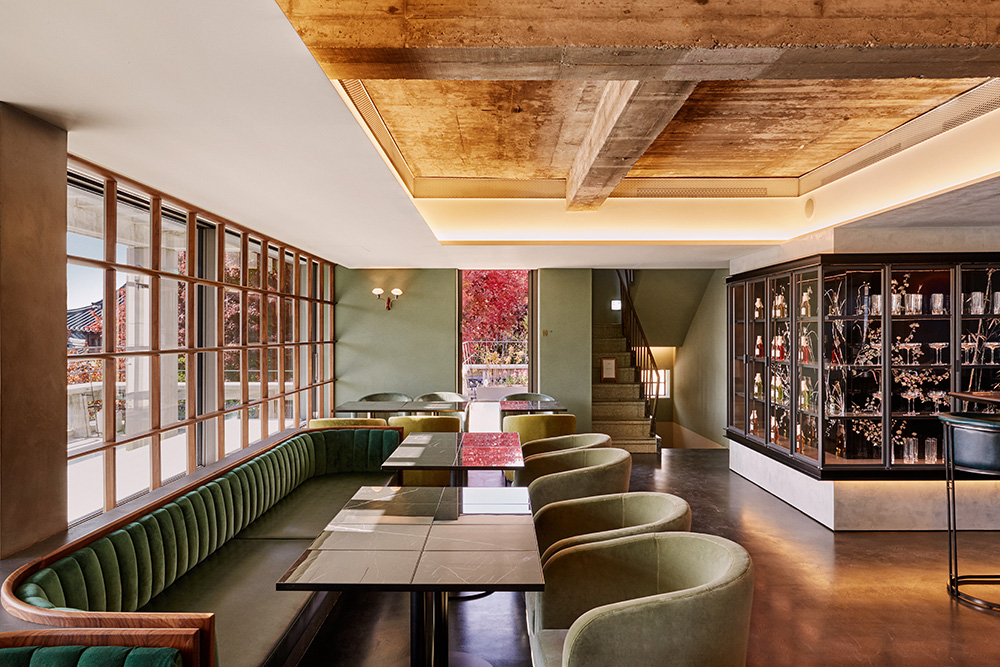 Visitors can experience the fresh fragrance of tea brewing at the 'Tea Atelier.' Osulloc Tea House Bukchon provides signature tea blended by tea masters. The 'Tea Lounge' on the second floor captures the sensuous sentiment of OSULLOC. Tea brewed with water filtered from the volcanic rocks of Jeju, which extracts the color and flavor of tea itself, is poured into OSULLOC tea set, adding onto the elegant experience. Here, visitors can experience Bukchon's signature tea food that is made with Korean ingredients. The serene 'Tea Room' on the third floor is where a deep tea experience unfolds at private tea brewing classes. And at 'Bar Sulloc,' where one can experience a new world of tea while enjoying the landscape of Bukchon, customers can taste non-alcoholic tea cocktails made by top bartenders of Korea. It is a place to enjoy tea in the most beautiful way along with the hanok view that unfolds across Bukchon.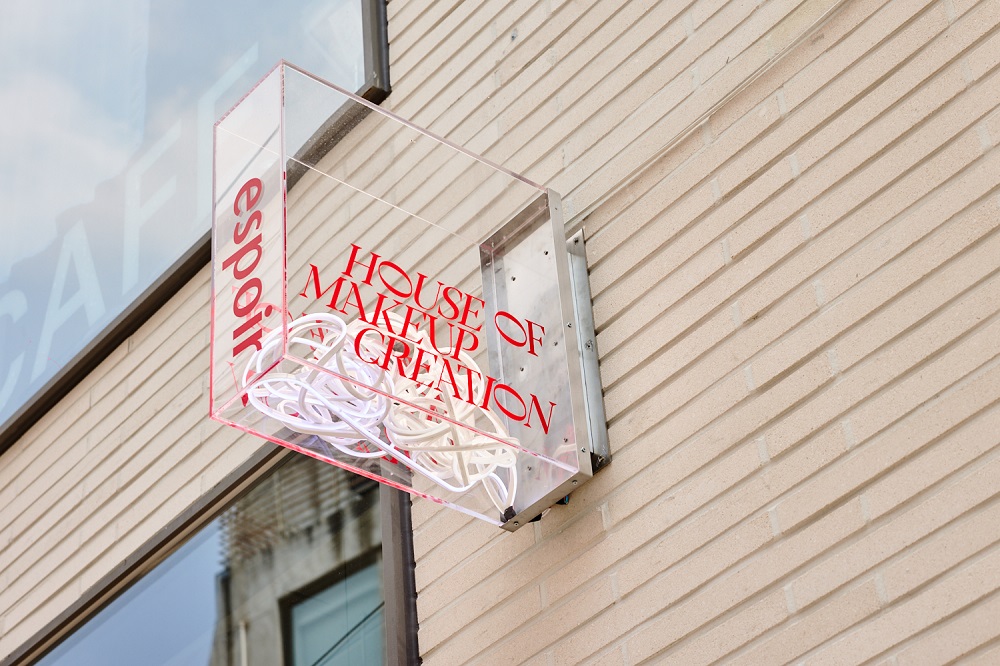 eSpoir Gangnam showroom is a space to experience the friendly and carefree eSpoir brand.
'Powder and Play' is a service one can experience only at the showroom designed by reflecting an idea by a customer about shadow palettes. Customers can choose three colors among a total of 30 different powders and combine and press to create a customized shadow item. The showroom also provides a 'Glitter and Play' service that creates customized glitter by combining the glitters customers choose among 18 different types of glitters. The showroom also offers 'skin tone consulting' service. Visitors can try Pro Tailor Foundation Beglow by eSpoir, a brand known for its foundation products, and find the perfect foundation for their skin tone.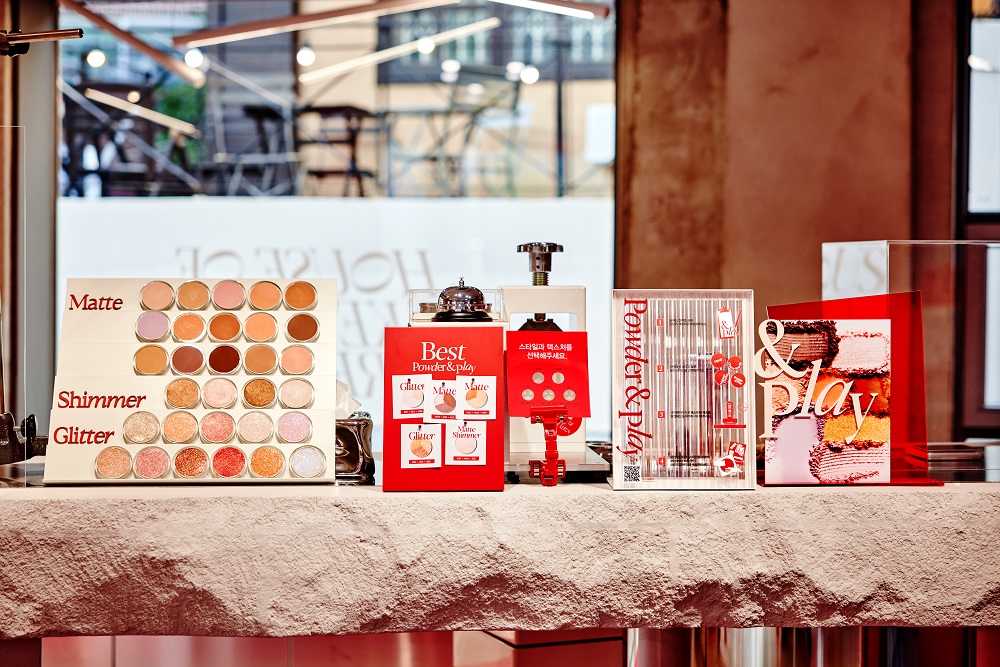 eSpoir's Hongdae Makeup Pub is a trendy, carefree lounge pub-like space. Visitors can experience 'skin tone consulting' service and enjoy 'Powder and Play' performance.
At the 'Face Tailor Zone', a makeup artist offers professional face consulting and finds the perfect foundation color that matches customers' skin tone for customers to take with them the right color for their skin tone from 9 foundation cylinders that look like draft beer machine.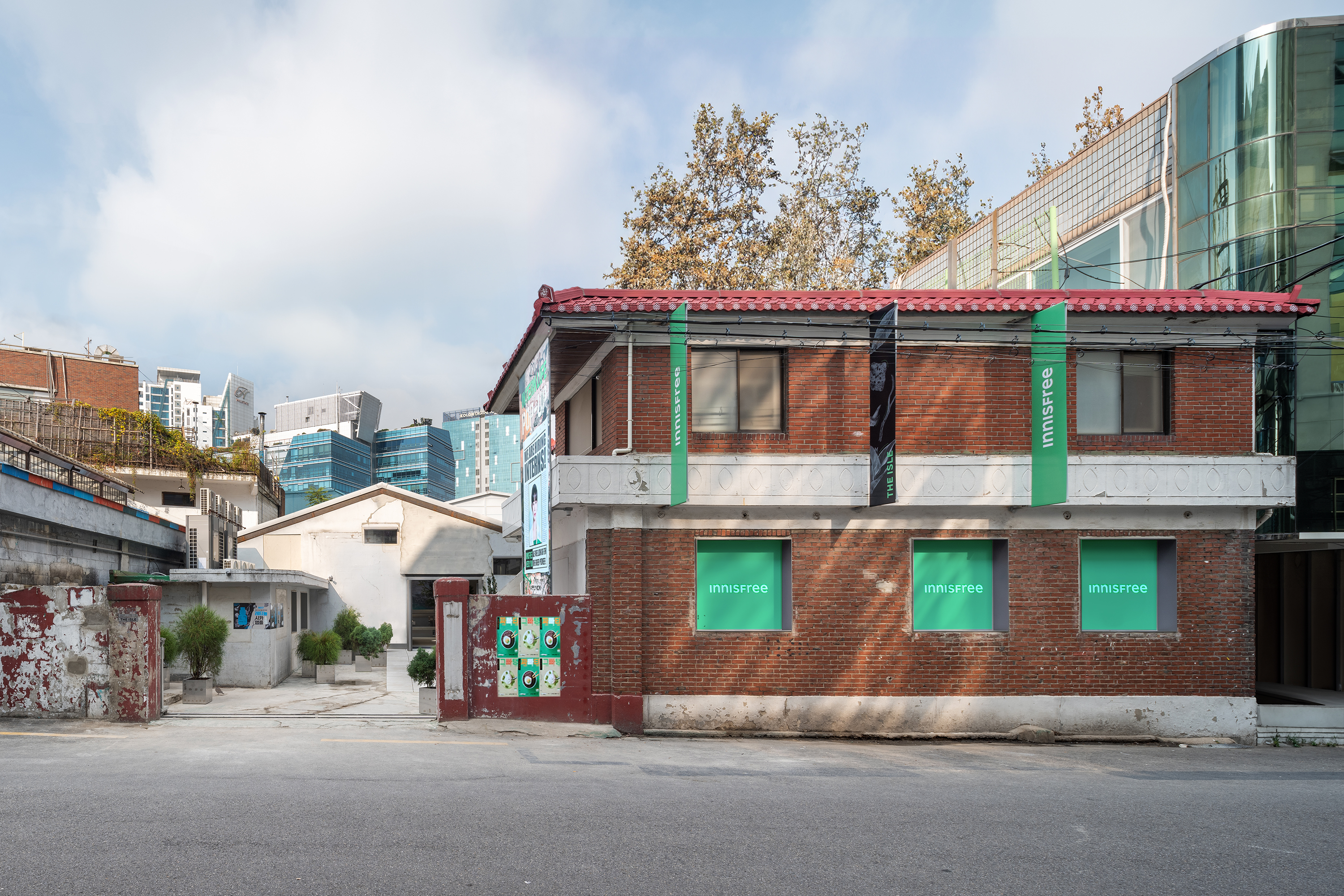 innisfree Flagship Store, which expresses the brand's sincere and pure naturalism, is located in Gangnam. innisfree Flagship Store offers enhanced shopping convenience as well as various experience contents that deliver the pure Jeju Island's heritage, the brand's core value.
innisfree Gangnam Flagship Store provides a 'My Recipe Bar,' where customers can experience skincare DIY while enjoying the original ingredients of Jeju through five senses, and 'inniclass,' which are spaces to engage with customers. The store provides a new experience through core values of innisfree such as Jeju Life, beauty, and PLAYGREEN.
innisfree Gangnam Flagship Store also opened a 'Refill Station,' expanding the experience of using refill type products and encouraging customers to join the sustainable consumption movement that considers environmental impact.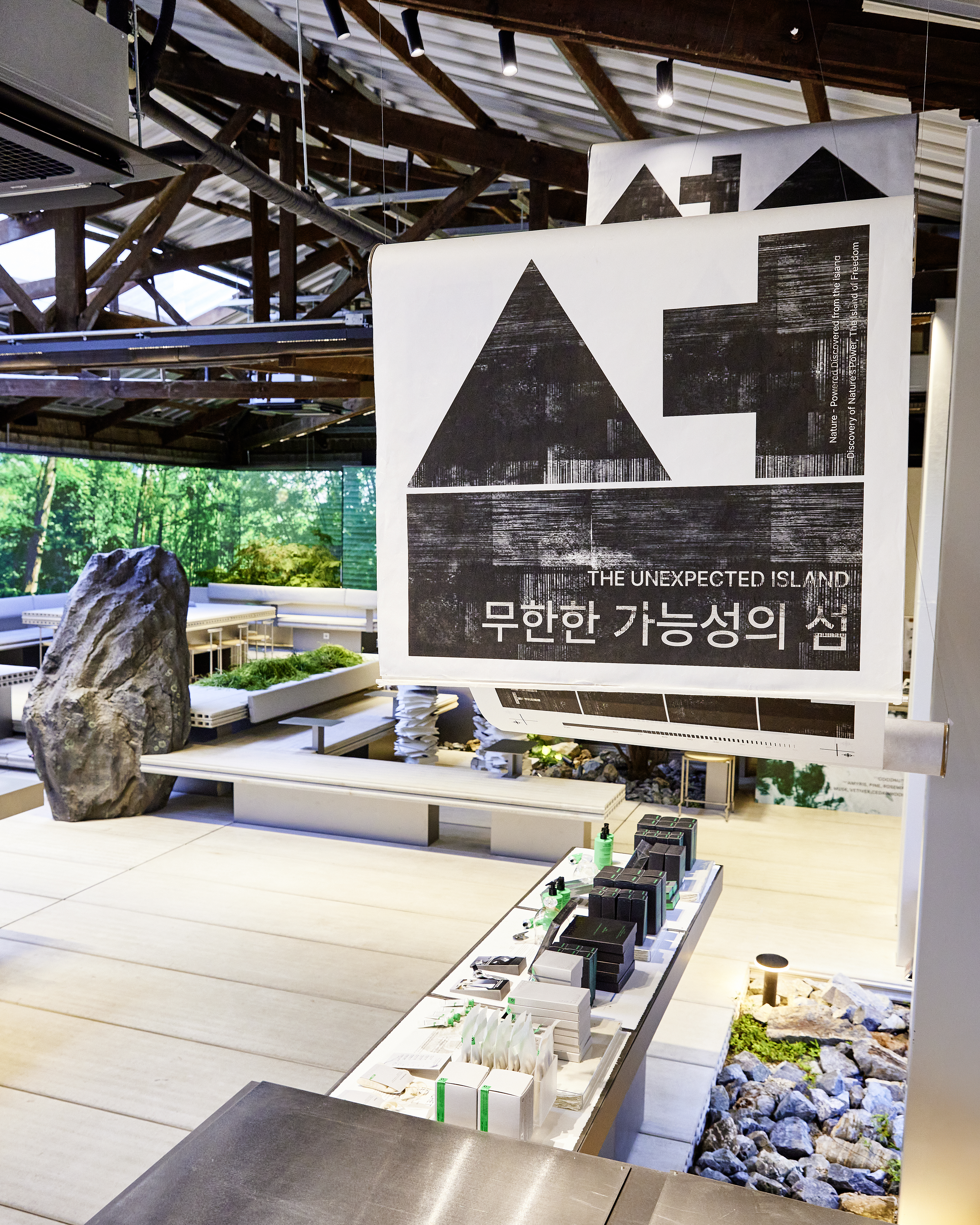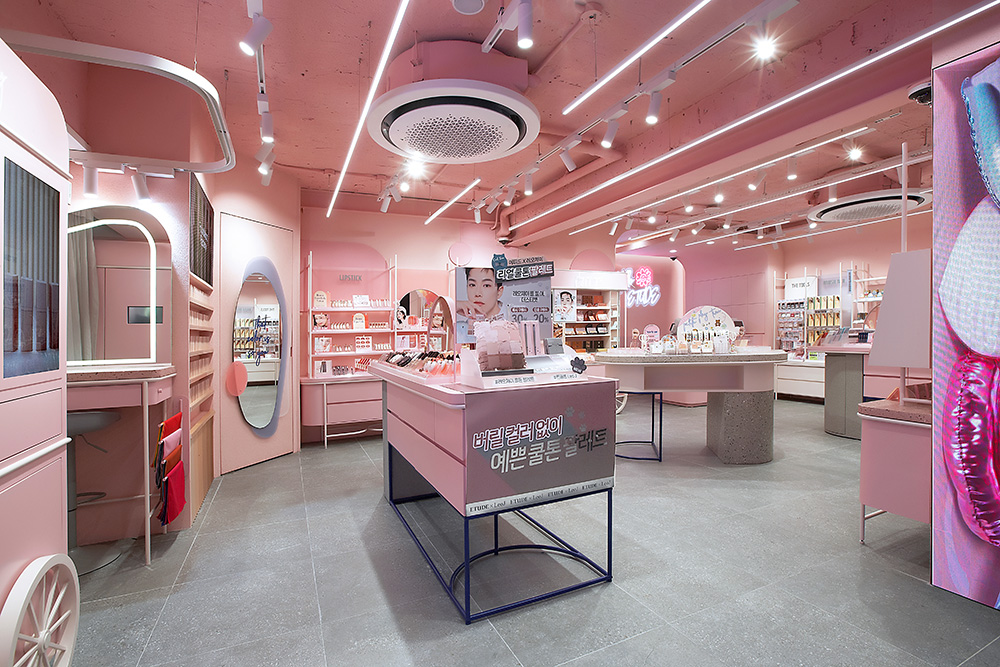 ETUDE Sinchon Flagship Store, where visitors can experience and fun makeup culture of ETUDE, provides differentiated experience-centric content. 'Foundation Factory' is a customized service that creates personalized foundation that fits the skin conditions of individual consumers. The store provides one on one color consultation of ETUDE to help customers find their personal color that perfectly fits each skin tone as well as a special experience of creating personalized makeup products.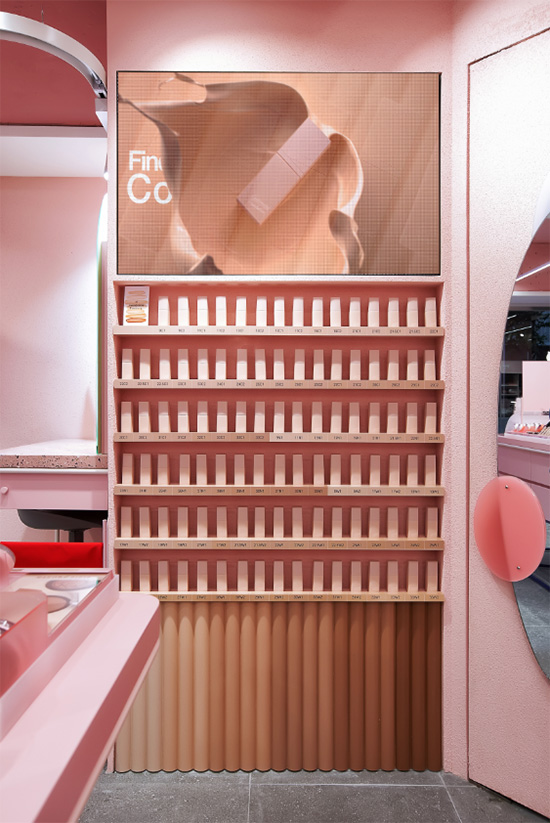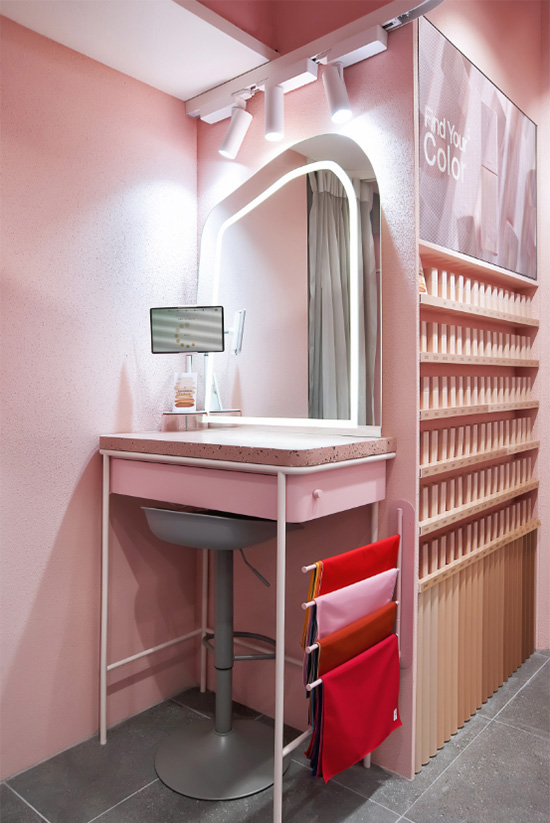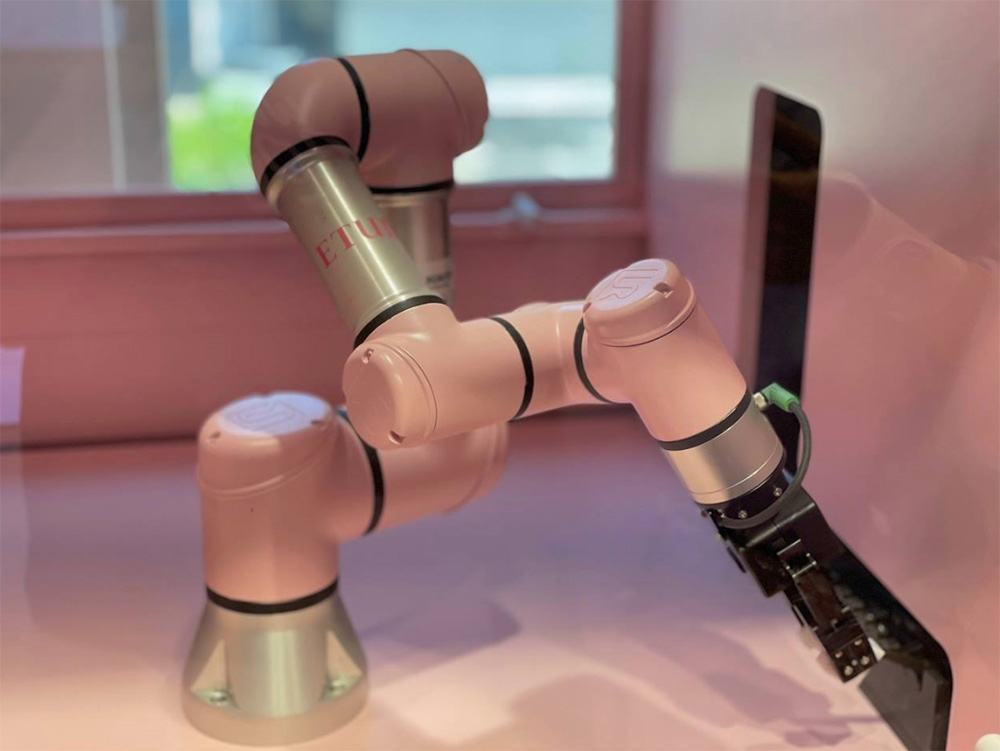 Amorepacific Business Center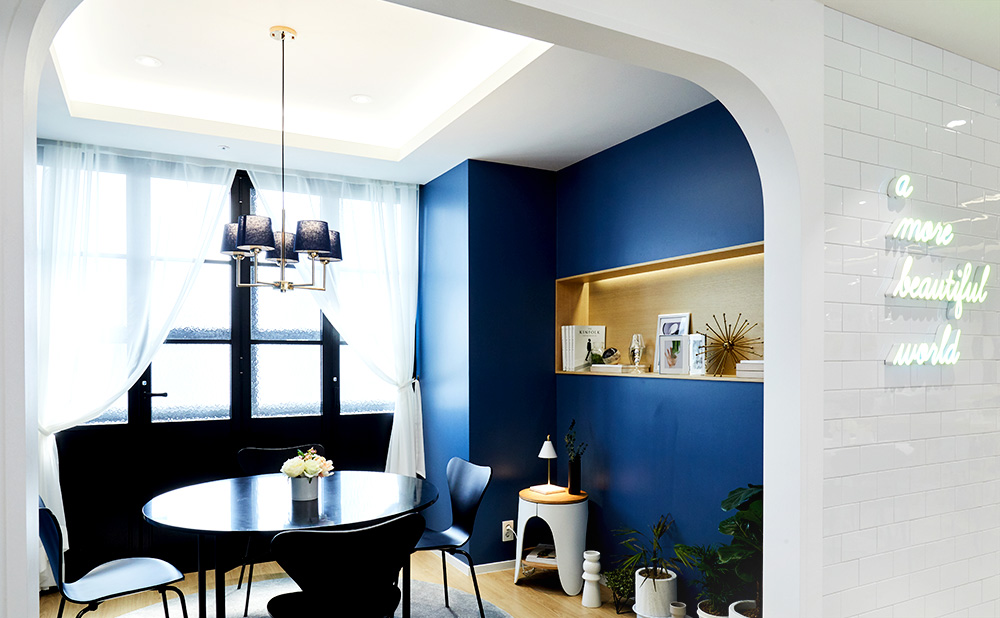 Amorepacific Business Center is a place to nurture AMORE Counselors so that they can be more confident in their sales activities through professional experience-based learning and life cycle management program. It is also a place of gathering that offers special experience and value to customers through a wide range of beauty & health culture classes.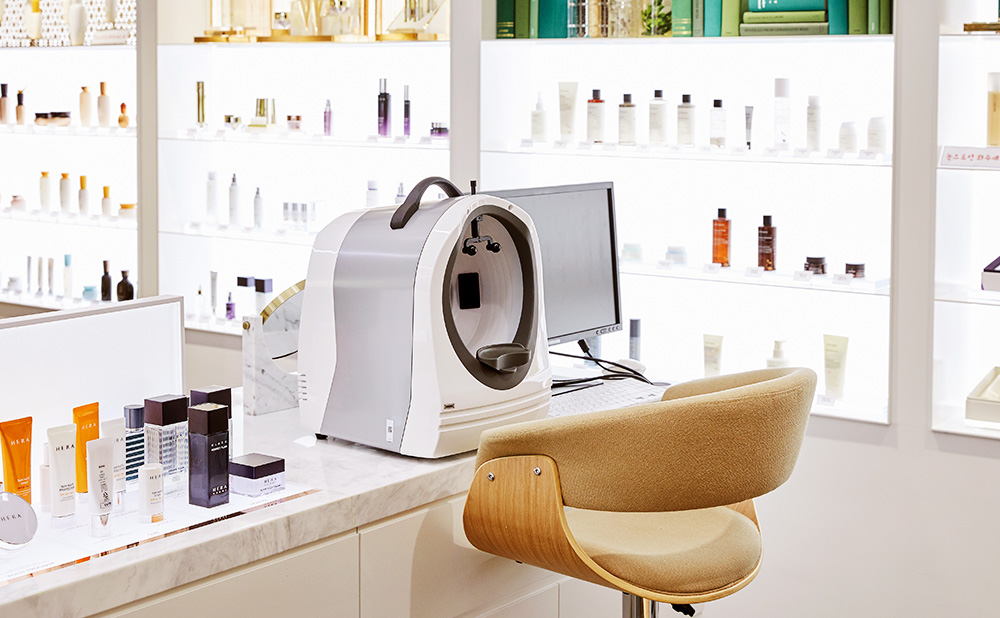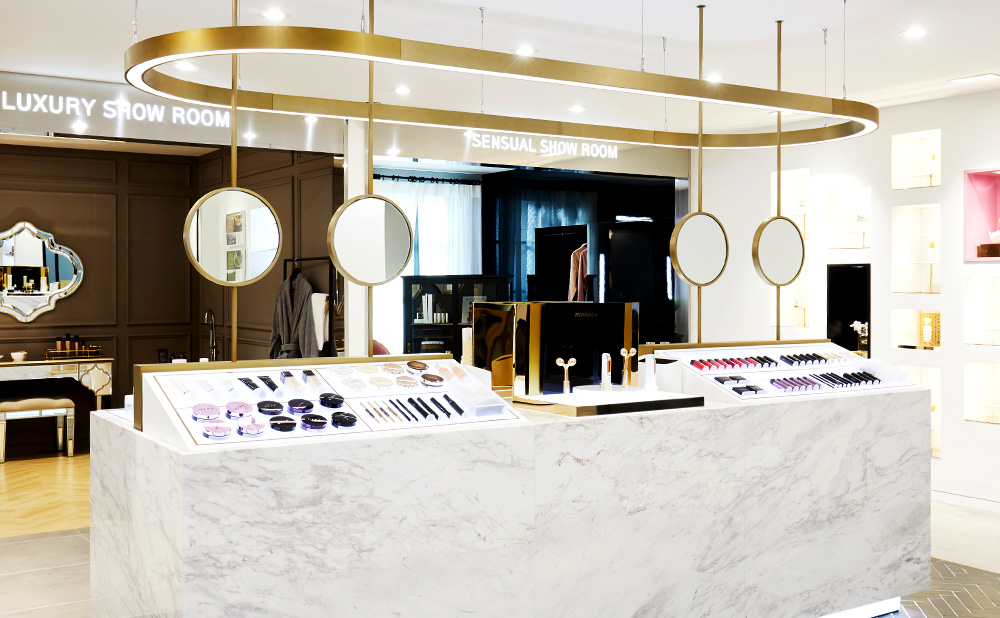 The 5 Business Centers nationwide (in Seoul, Busan, Daegu, Daejeon, and Gwangju) run a 'docent tour program' for customers to experience Amorepacific's door-to-door sales brands. The centers also offer an exclusive 'VIP Premium Service' program for VIP customers. The premium special care and customized service for VIP door-to-door sales customers is a specialized program of each Business Center that offers one-on-one customized care by a professional Center Manager. Customers can enjoy unique skincare service, healthcare service, and makeup service that one cannot experience anywhere else.
latest
previous
1
next
first