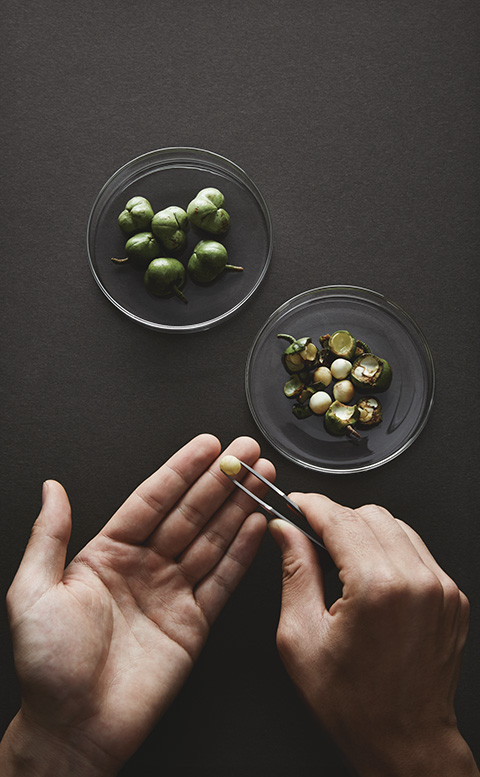 The Result of 15 Years of Research, Birth of Jangwon No. 2 and No. 3 as New Green Tea Varieties for Skin
The word 'green tea' reminds many of a warm cup of fine tea. In fact, in the 5,000 years of history from 2700 BC when mankind first started drinking green tea, it has been cultivated, processed, enjoyed and even bred along with its culture and evolved catering to a standardized preference (flavor, aroma and color). As a result, various green tea varieties with natural functionality and enhanced functionality were naturally culled for their low competitiveness in preference. And the diversity of green tea varieties was destroyed eventually. Many products in pharmaceuticals, health functional foods or supplements, and cosmetics are being developed and released as it has become well-known that green tea contains good healthy ingredients. But these products are made with green tea leaves that come from the same varieties refined according to preference, making it difficult to differentiate among products.
As the only global beauty company that has its own tea gardens, Amorepacific has been dedicated to restoring various green tea varieties with great potential not only to brew tea, but also to use as ingredients in cosmetics and has continued to develop new varieties with enhanced natural functionality. While it typically takes 20 to 30 years to develop a new green tea variety, Amorepacific continued numerous experiments and research since the 2000s. As a result, we developed new green tea varieties Jangwon No. 2 and No. 3, which contains 1.5 times to twice the amino acids (moisturizing effect) and catechin (antioxidant and anti-aging effect) compared to the previous common green tea variety (Yabukita). In 2018, the two varieties were each used as ingredients in AMOREPACIFIC and innisfree products, proving the value of the new green tea varieties and furthermore, contributing to preserving the diversity of green tea varieties.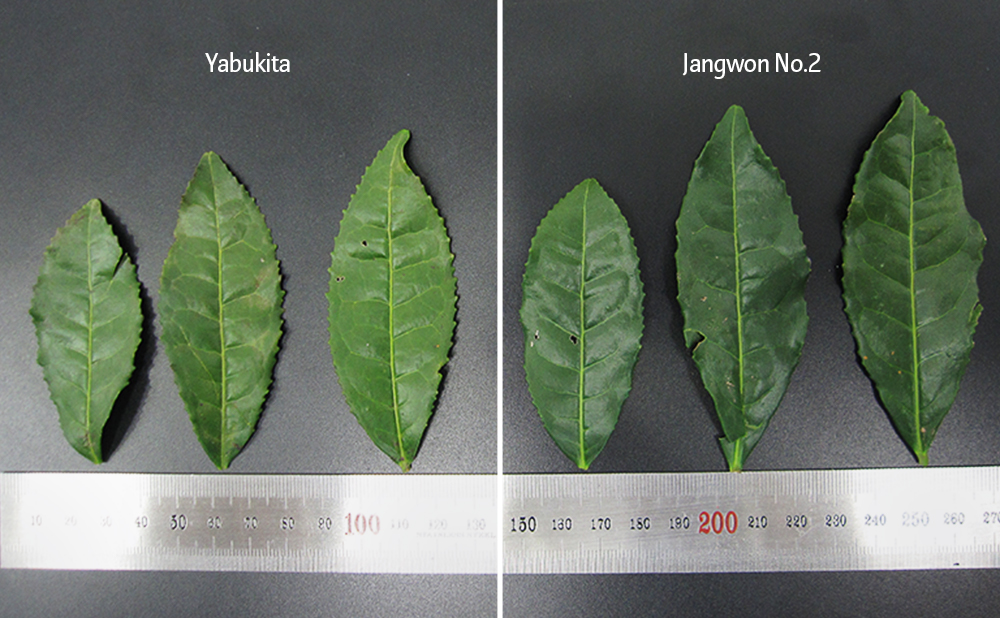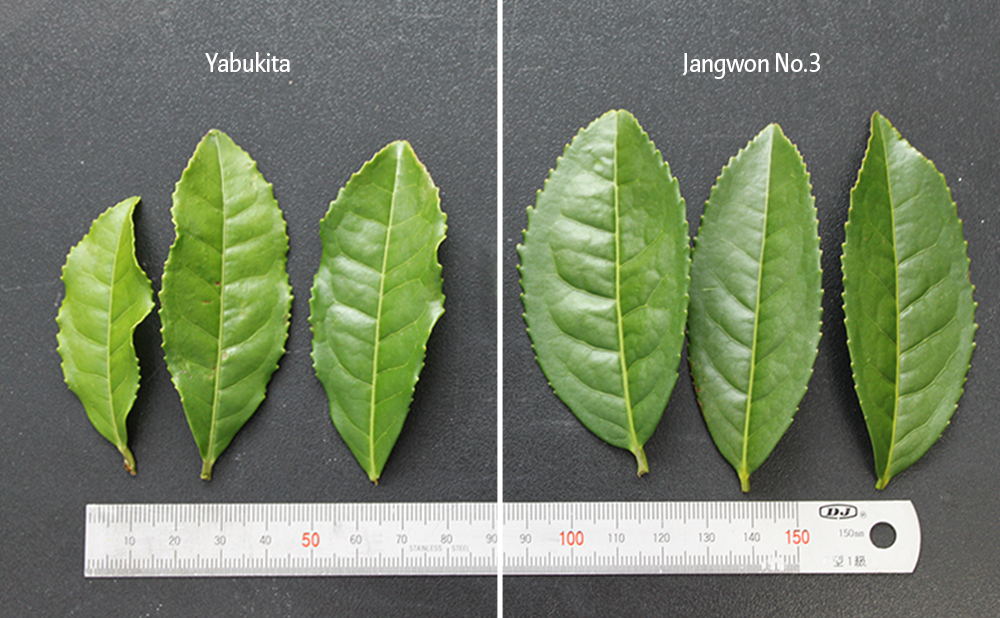 Where is Jangwon No. 1?
Some might be wondering where Jangwon No. 1 is after learning that Jangwon No. 2 and No. 3 were successfully applied to products in 2018. Developing a new variety requires research and experiments over a long period of time, securing good strain, breeding, selecting, cultivating, and testing its ability to adjust to the local environment. Jangwon No. 1 was also a new variety developed in 2015 after about a decade of research and experiments but it showed recessive trait in its later generations. We experimented changing the method of cultivation but could not stop the manifestation of recessive traits. It was a failure. Jangwon No. 2 and No. 3 are more meaningful, being born out of the painful failure of Jangwon No. 1.
We Go Wherever There is Green Tea
Green tea, which has been cultivated for centuries only to brew tea, has gone through a standardization of variety for quite a long time. In times biodiversity is threatened due to climate change, it has become crucial that we preserve the diversity of green tea varieties, our heritage ingredient. After setting a goal to ensure our uniqueness by preserving the diversity of green tea variety, we set out to places with green tea varieties of excellent genes. We secured outstanding green tea genetic resources across Korea not only in Boseong, a county famous for its green tea, but also in Gimhae, Sacheon, Namhae, and Hadong. We also set out overseas, including Mainland China, Japan, and Sri Lanka. As a result, Amorepacific currently holds 20,000 genetic resources of green tea varieties from across the world. It is a repository of green tea variety diversity. Jangwon No. 2 and No. 3 were also developed based on such efforts.