Jeju Osulloc, the Architecture of Time
Nature's Rhythm and the Architecture of Time An open space of the tangibles and intangibles, light and darkness, transparency and opacity merging along the lines of the boundary between nature and culture, surrounded by Jeju's tea fields and forests of heaven.
Jeju Osulloc,
the Architecture
of Time
Nature's Rhythm and
the Architecture of Time
Our architecture in Jeju started with the patience and perseverance to spread green tea culture. Each element of the Osulloc complex is generally small, has its own simple geometry, and is placed into the site in harmony. The overall complex is thus designed flexibly for further additions and adaptation, reflecting the openness of tea culture.
The three structures – Tea Museum, Teastone and Jeju House – of Amorepacific Osulloc, are built with different materials to create boundaries between the interior and the exterior, responding in different ways to the flow of visitors while providing a new experience.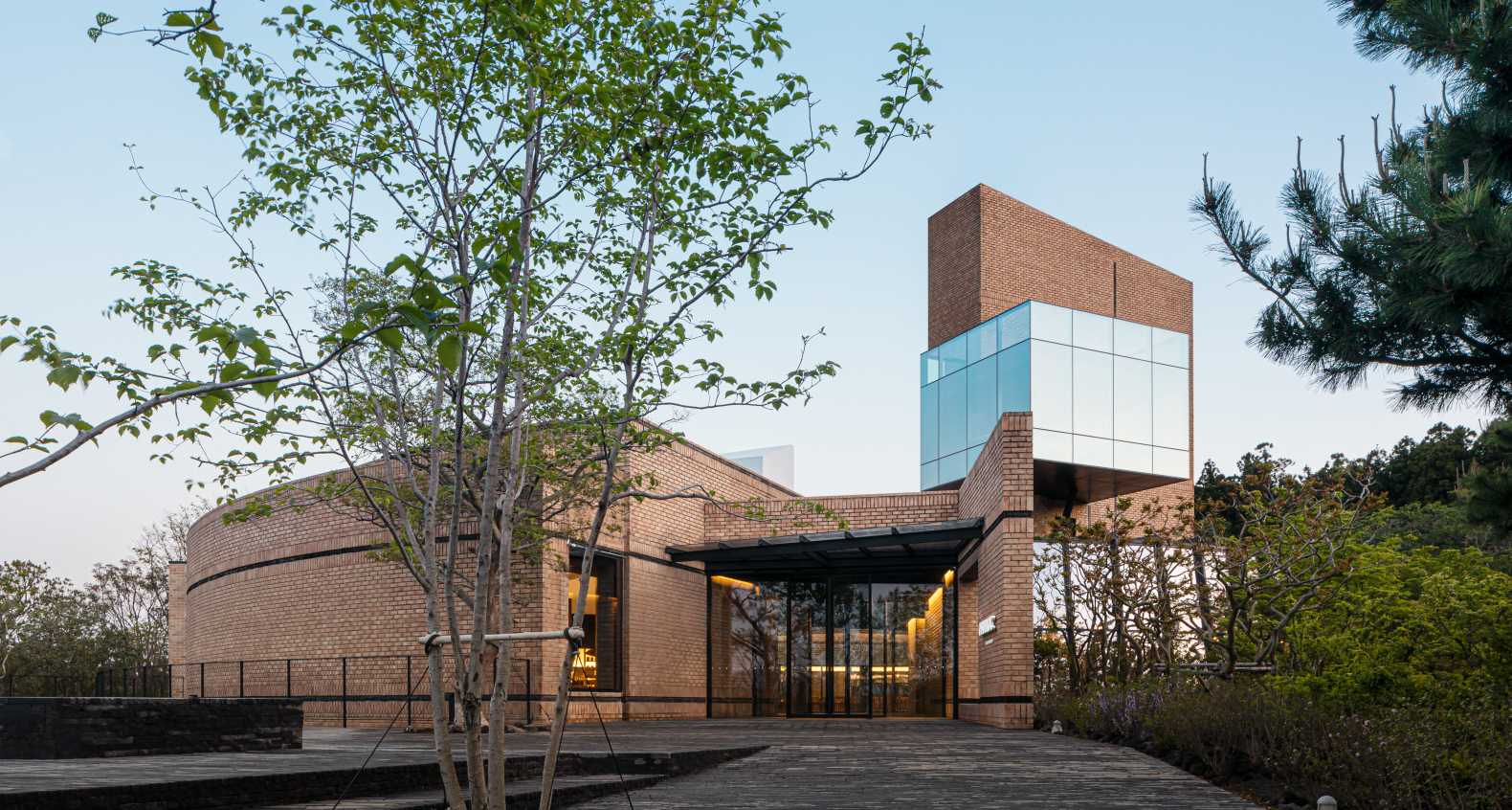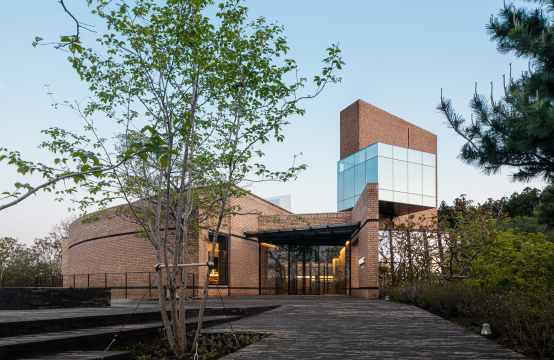 Osulloc complex, encompassing the boundary between Jeju's nature and culture
Jeju has been an irreplaceable and essential part of Amorepacific's world of cosmetics. Osulloc's tea gardens, tea factories, green tea research center, Tea Museum, and innisfree Jeju House provide an open and flexible space to those who visit Jeju.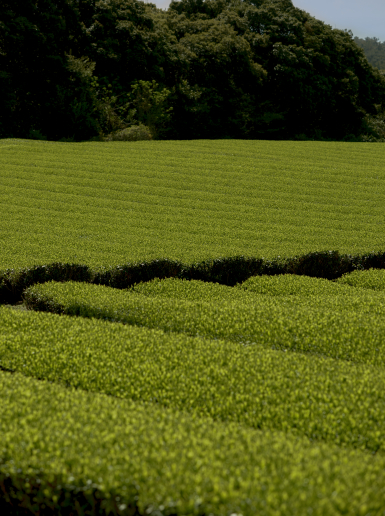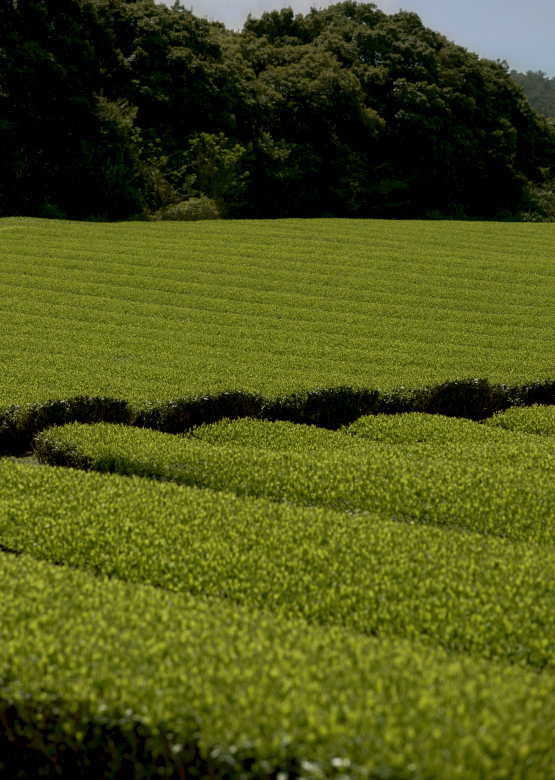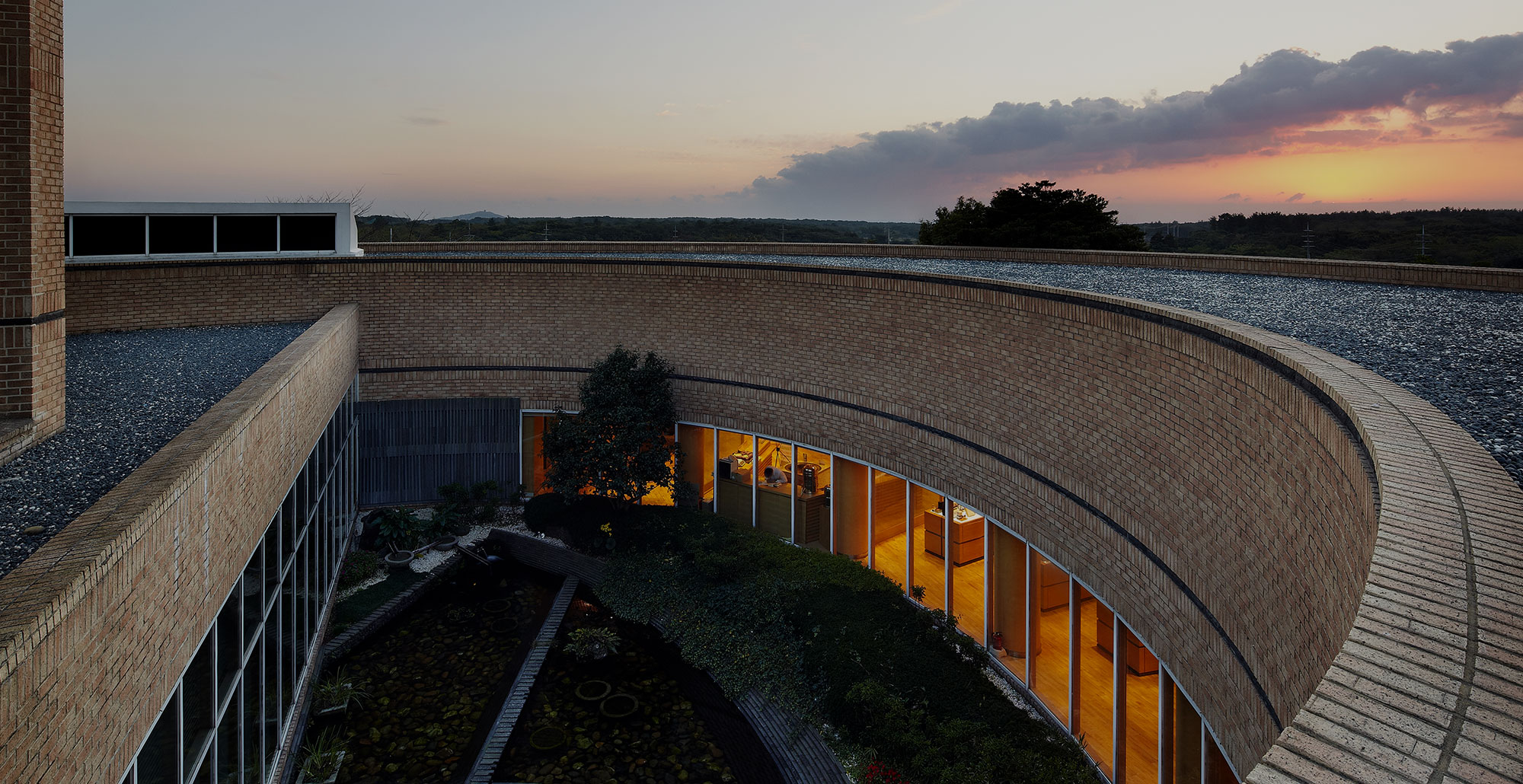 Harmony between Nature and Architecture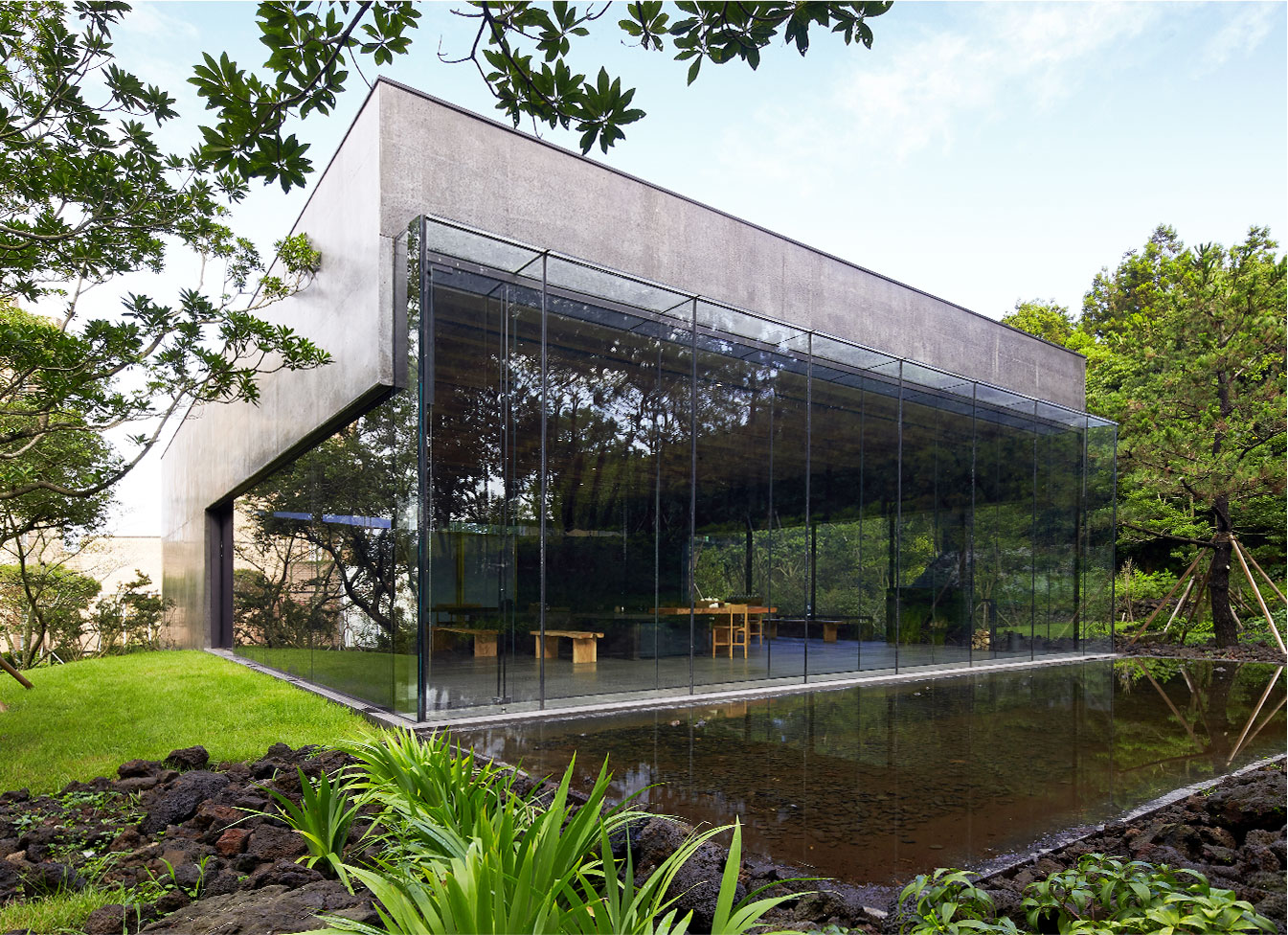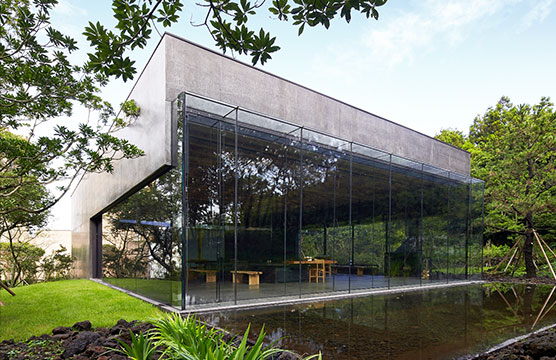 Osulloc Teastone, a space for tea ceremony filled with Jeju's nature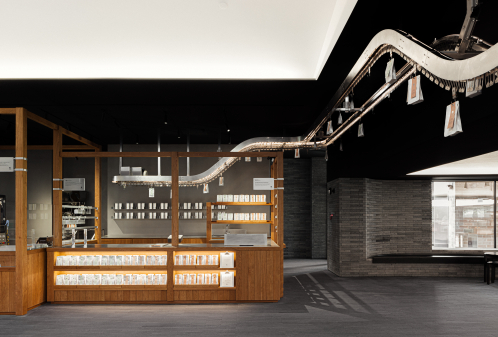 The Source of Imagination that Encompasses the Boundary between Nature and Culture
Architecture in Jeju must leave as little footprint as possible and be built in the form of being placed lightly on its land. Amorepacific incorporated the idea of creating buildings that blend into the larger Jeju landscape and the Osulloc complex has been created to encompass the boundary between nature and culture.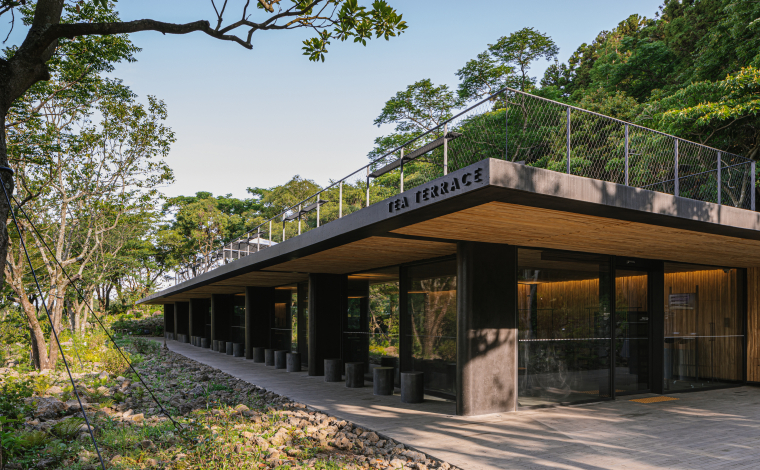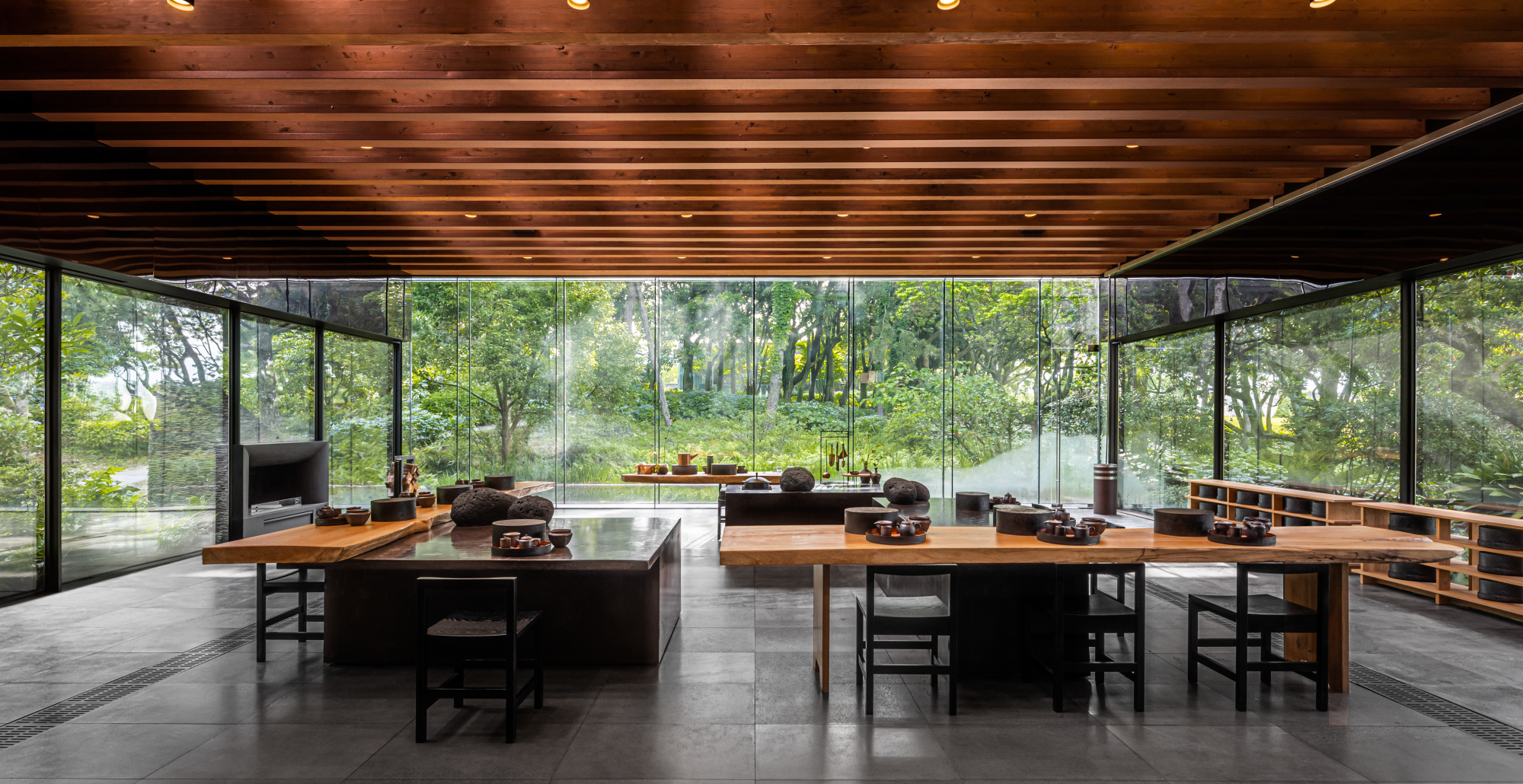 A Space where Communication with the World and Harmony with Nature Exist through a Different Sense of Time
The three pavilions of the complex each have a different sense of time. Innisfree Jeju House is an open and light pleasure pavilion that invites everybody and shows everything. Osulloc Teastone is placed in harmony with its surrounding nature, where visitors experience nature's deep harmony through different fragrances of tea, the texture of stone and glass, and the sound of water and cups. Osulloc is a place where different senses of time exist through openly communicating with the world and creating harmony with nature.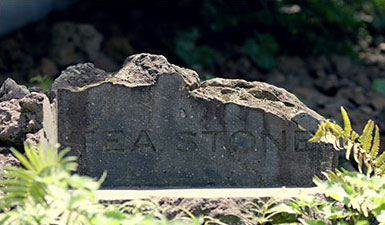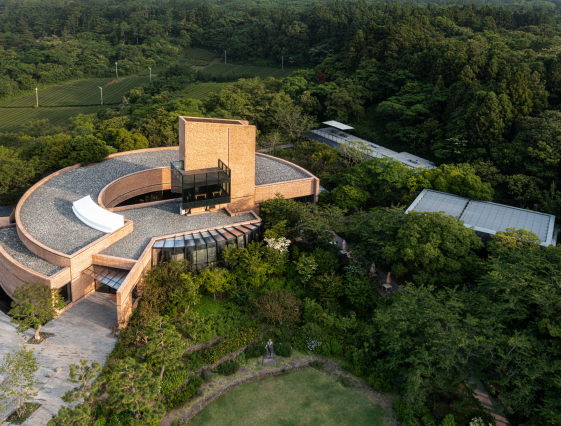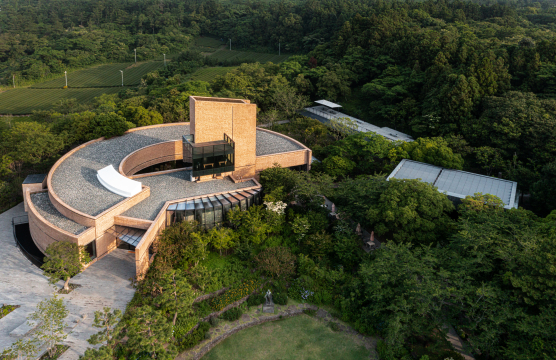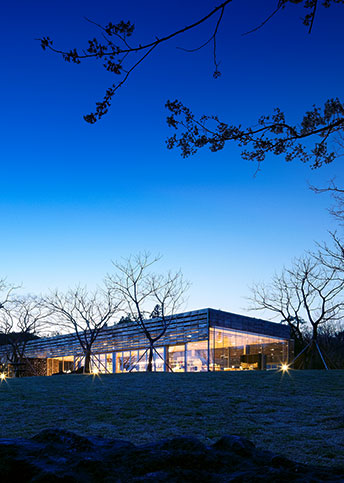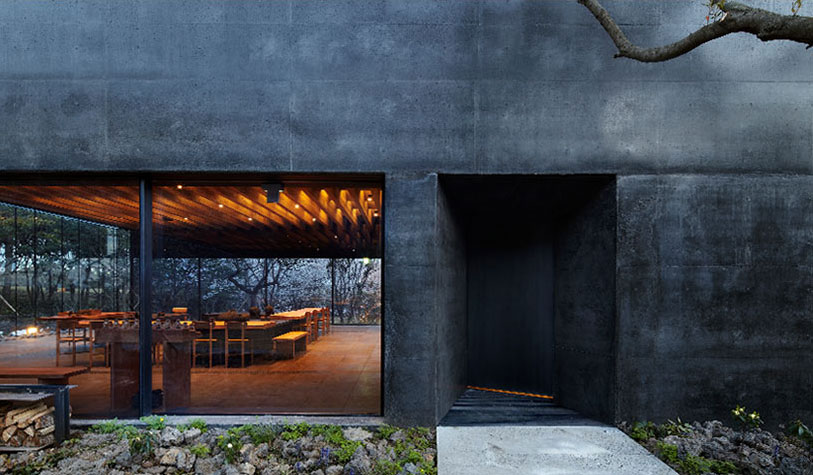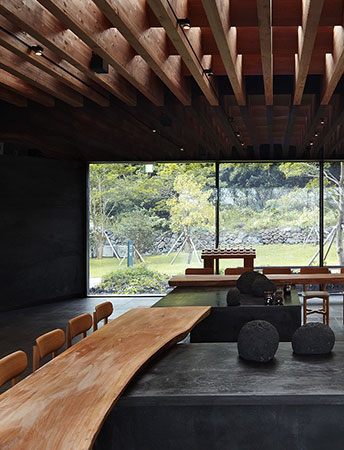 Explore our tea culture on Jeju Island
Osulloc Teastone offers tea classes where you can genuinely experience our tea and learn about our tea culture.