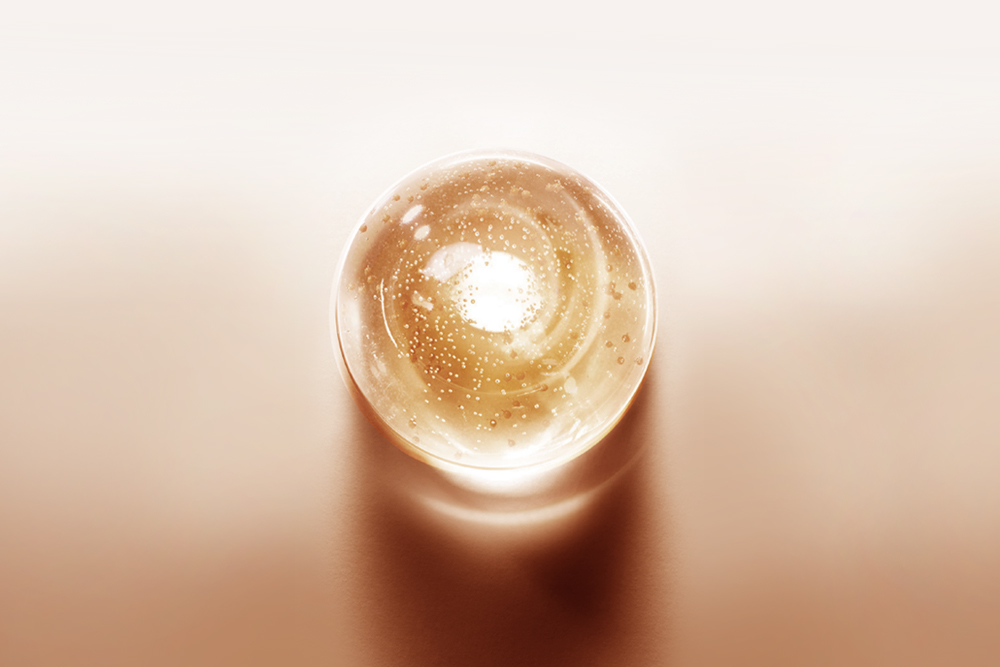 The Discovery of Ginseng Saponin with the Most Outstanding Benefits for Skin
Ginseng has been used in the East for 2,000 years for the purposes of treating illnesses and recovering health. And a group of main active ingredients is saponins. Ginseng saponins are found only in ginseng, and therefore given a special name, ginsenosides. There are about more than 30 varieties of ginsenosides found in Korean ginseng. Amorepacific's research on ginseng, which began in the 1960s, did not stop at simply applying ginseng extract to cosmetics, but rather, focused on the persistent journey of understanding what components of ginseng are good, why they are good, and how to make them more beneficial. As a result to studying the various vitality and benefits of ginsenosides for customer skincare, we identified a ginsenoside called 'Compound K' to be the ingredient with the most effect and benefit for skin.
Amorepacific's Main Anti-aging Ingredient, Compound K
Among the many components that make up our skin, collagen is like the pillar which helps keep the skin firm and resilient. With age, an enzyme (MMP-1) that breaks down collagen increases. Compound K suppresses the activation of this enzyme, protecting the collagen in the skin. Skin also holds hyaluronic acid, which helps keep the skin moisturized. Compound K promotes the production of hyaluronic acid and helps improve wrinkles. Compound K also reduces and mitigates sensitive skin responses such as itching or redness, reducing the time that accelerates skin aging.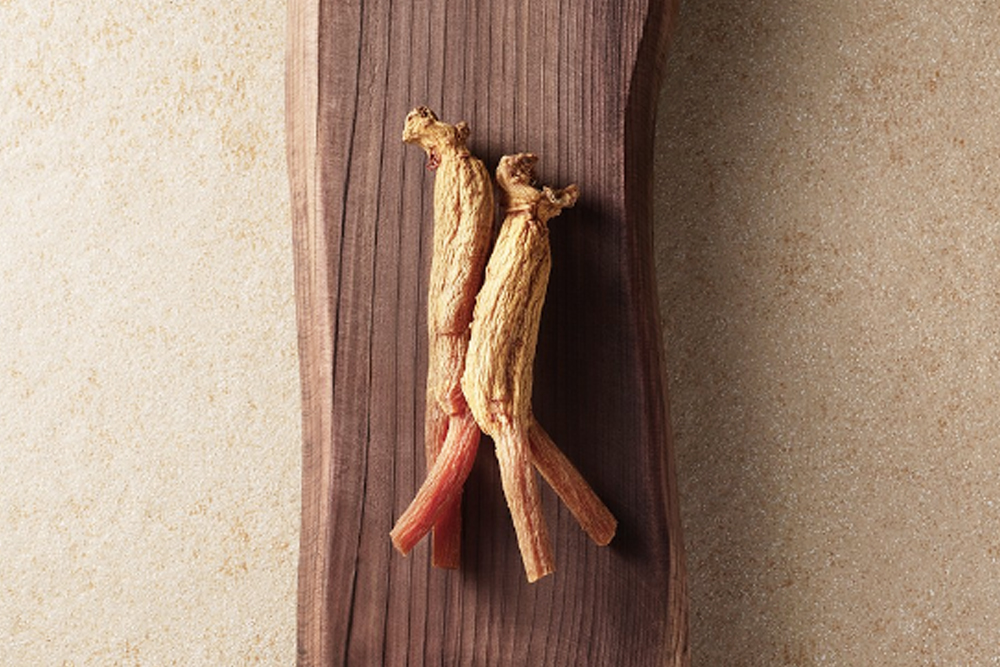 Compound K, Very Little Contained in Ginseng?
Ginseng contains less than 1 ppm of Compound K, which delivers the best effect and benefits to skin, making it difficult to use in cosmetics. Amorepacific researchers made continued effort to secure the technology to extract a significant amount of Compound K from ginseng. Researchers focused on studies that identified that intestinal microorganisms of the human body can convert various ginsenosides into Compound K and found an enzyme produced by intestinal microorganisms, developing an ingredient with a whopping 6,000 times more of Compound K compared to the common ginseng. Through hundreds of experiments using various bio enzymes, such as beta-glucosidase, pectinase, and cellulase, we developed a ginseng bioconversion technology.
The Birth of GinsenomicsTM
GinsenomicsTM is an anti-aging ingredient that enriched Compound K by 6,000 times using a bioconversion technology. As the best effect and benefit that will help tired skin exposed to time and outside environment, GinsenomicsTM will protect customers' skin health. The 60-year history of studying ginseng began with the idea that if ginseng is good for the body by eating it, it will also be good for the skin by applying it. And in that history, Sulwhasoo Heritage & Science Center pursues further advanced key ingredients and technology covering science from the East as well as the West encompassing all Korean oriental ingredients, including ginseng. We conduct joint research with renowned researchers in Korea and overseas and apply results to products for the upcoming 60 years in ginseng research. Amorepacific heads on innovation that will enable customers to experience and feel the difference on their skin.