Customer Safety
Products Development
Amorepacific deeply shares customers' concerns about human and environmental safety, and has established and applied rigorously our own global-leading quality standards.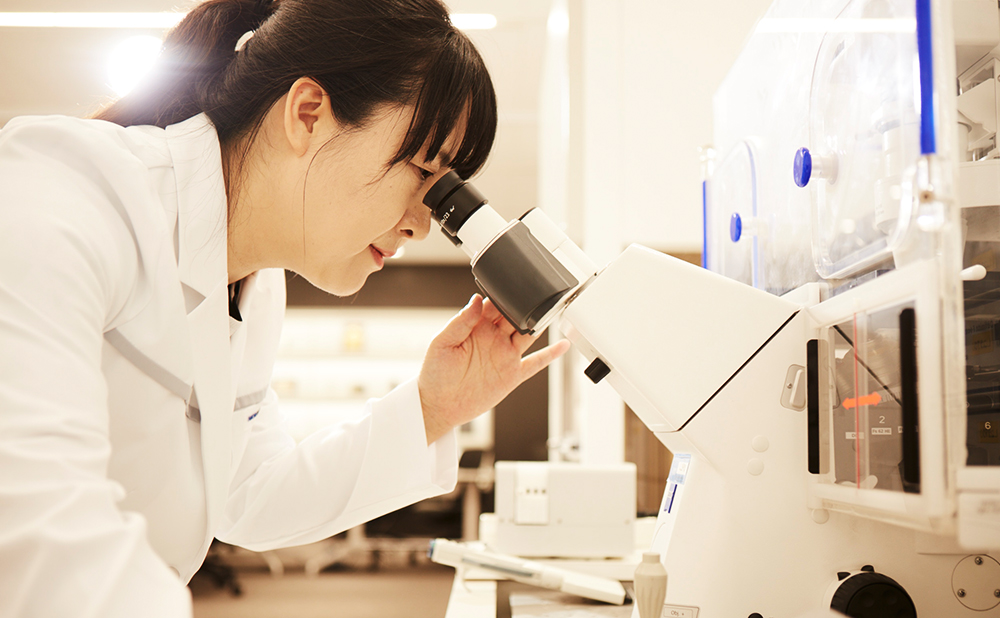 Product Safety Assessment
The process of ensurinig that products are safe for both people and environment is essential for valuable consumption of customers.

First of all, a preservation evaluation is conducted to verify if the product's efficacy and quality can be maintained stably during the period of use. In addition, various tests are carried out to determine how the product affects the skin in order for customers to actually experience product safety. These tests, for example, can evaluate whether a product causes irritation or allergies to eyes or skin, or whether it is suitable for sensitive skin.
STEP 1

Safety Ingredients

No wonder there isn't any concerned ingredient! Establishing criteria of ingredients composition

More than 50,000 databases with decades of technology

STEP 2

Carefully Selected Raw Materials

Safety tests under extreme conditions 5 to 10 times the actual formula

Cell toxicity test
Light exposure test
Skin irritation test
Skin allergy test, among others

STEP 3

Products Safety Testings

To ensure product safety until the end of use by complying with global standards and various evaluations

Sensitive skin test
Irritation test
Dermatological test
Non-comedogenic test, etc.

STEP 4

Post-Monitoring

Customer service via post-management system

Continuous monitoring in case of skin abnormalities
All products developed by Amorepacific are launched after going through rigorous selection of materials and strict safety tests.
Furthermore, depending on the product's usage, the impact on the aquatic ecosystem such as decomposition properties in the aquatic environment could be verified if necessary. Those evaluation methodologies with algorithm based on scientific evidences are constantly improved.

In some cases, micro-residues of contaminated substances that have not been intentionally used may need to be analyzed. Even if the possibility of remaining is very low, it is necessary because of maximizing quality and customer trust.

Amorepacific does not do any animal testing. We are actively using alternatives to animal experiments based on advanced technologies and experience that have been developed since the 1990s, prior to 2017, when animal testing was legally banned.
Customer-Centric Product Technology Ⅰ (Sensitive Skin Research)
Customers are always at the center of Amorepacific's product development philosphy. We make sincere productswith the belief that even one person's skin concerns are meaningful and precious. Soonjung, a brand specializing in sensitive skin that was first born in Korea in 1988, is the first step in AmorePacific's customer-centered philosophy that sincerely considers customer concerns about sensitive skin. We have established the base of the sensitive skin research through collaboration with outstanding hospitals, and strenthened Amorepacific's unique sensitive skin evaluation system through the skin characteristics research in Korea, China, and US, and the microbiome research based on gene polymorphism. In addition, in order to understand and solve customer concerns by area such as scalp, eyes, and lips as well as skin, we are expanding the scope of the study and trying to provide a sensitive customized solution. Our decaeds-long journey of sensitive skin research can be found in details below.
Learn more
Customer-Centric Product Technology Ⅱ (Excluding Certain Undesired Ingredients)
Our formula technologies have been steadily advancing to exclude certain ingredients that customers do not prefer. For example, product quality can be preserved without preservatives, unpleasant scents can be handled without fragrances, and the cleaning function is possible effectively without surfactant. To ensure the customer's trust in excluding certain ingredients, the internal processes such as analysis of trace materials and cross-contamination prevention are operated to obtain scientific evidences.
Non-Preservatives Technology

Application of microorganism water activity
Rapid microbial identification
Antibacterial solutions of natural/fermented materials
Microbiome methodologies
AI preservation prediction, etc.

Non-fragrance Technology

Analysis of off-flavor or residual scent using GC-MS(Gas Chromatography Mass Spectrometer), GC-IMS(Ion Mobility Spectrometry)
Sensibility evaluation of scent
Management of product or raw material scent

Trace-level Analysis Technology

Qualitative/quantitative analysis of substances using NMR(Nuclear Magnetic Resonance), LC-MS(Liquid Chromatography Mass Spectrometry)
Contamination detection using LC-MSMS/GC-MSMS(Tandem Mass Spectrometry)
Products made in this process provide information through 'free' or '無' marking so that customers can easily make the choice they want. Of course, it is not allowed to display 'free' or '無', if the ingredient does not exist because it is prohibied material by the regulations. We do not exaggerate the obvious to be significant or meaningful.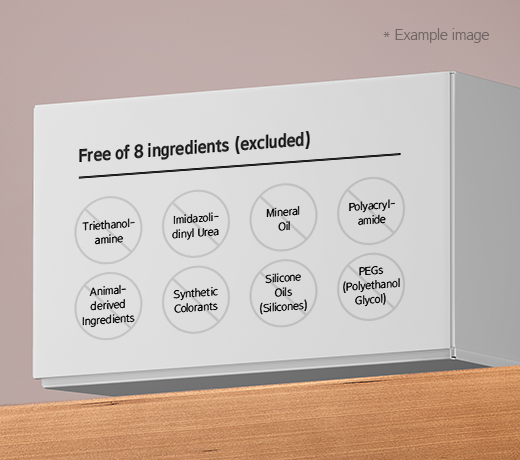 Quality Standards for Packaging Materials
Packaging materials are also an important part of the product. Amorepacific conducts research and development as well as quality management according to its strict internal quality standards. Such quality standards include a wide scope of standards not only on the material of packaging, but also its impact on the environment, its recyclability, and functionality. More information on Amorepacific's effort in pursuing eco-friendly packaging can be found here in detail.
Using less plastic in products
Sustainable paper packaging
Proposing value consumption through brand campaigns
Development History Tracking System
The entire process of Amorepacific's research and development is conducted with records kept in real time regarding ingredients, raw materials and formula of each product based on a digital management system. Therefore, if needs, we can track the history of products.