Using less plastic in products
We strive to reduce the use of plastics.
The plastic waste problem is one of the most pressing and critical challenges the world needs to solve. AMOREPACIFIC Group feels responsible for the environmental impact of plastics and is participating in the global movement to reduce plastic consumption.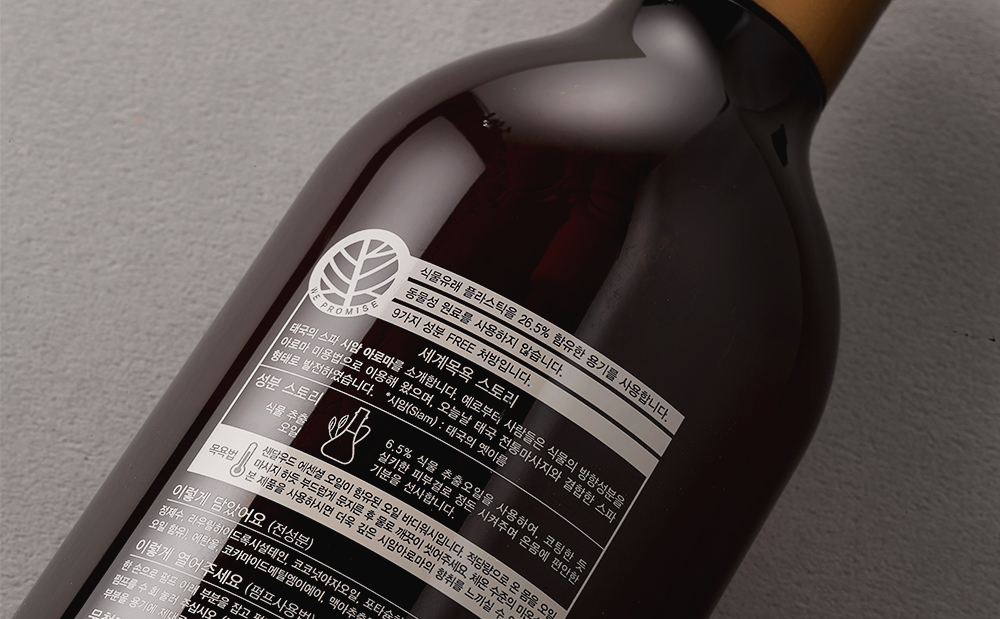 The first step in improving the environmental pollution caused by plastic starts with reducing the use of plastic in our daily life. AMOREPACIFIC Group has proposed the Less Plastic campaign, which enables customers to reduce plastic use in all processes where products are first created and discarded after consumption. We will reduce the amount of plastic packaging materials used by light-weighting, eliminating and replacing them, and will reduce the amount of plastic packaging materials used by about 700 tons by 2022.
Content improvement
Biodegradable granules replacing microplastics
Microplastics that are too small to be seen by the naked eye can more easily flow into our waterways after use, which greatly affect our marine ecosystems. AMOREPACIFIC Group has completely excluded the use of microplastics in wash-off cosmetics since 2014. In 2018, we developed a composite powder of volcanic lyca containing a biodegradable polymer derived from sugar cane, a new material to replace its function, and applied it to innisfree's Super Volcanic Pore Mask 2X product.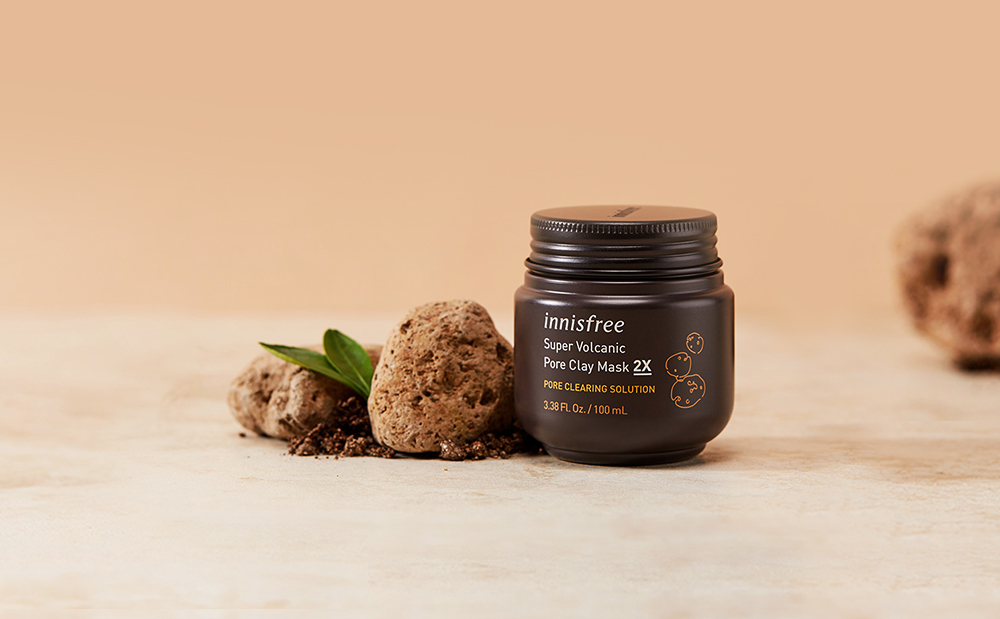 Packaging improvement
Reduced plastic usage in product containers
We work continuously to minimize the amount of plastic used in containers through in-depth research on their structure. In 2021, lightweight plastic was used for approximately 4.12 million mise-en-scène Perfect Serum original containers, and the plastic weight of the Ryo Black Cloud Hair Root Strengthen & Volume Shampoo container was reduced by 19.2% compared to the existing container.
In addition, primera introduced a plastic-reducing paper tube for the Skin Relief UV Protector EX, reducing the use of plastic by about 70% compared to the existing container.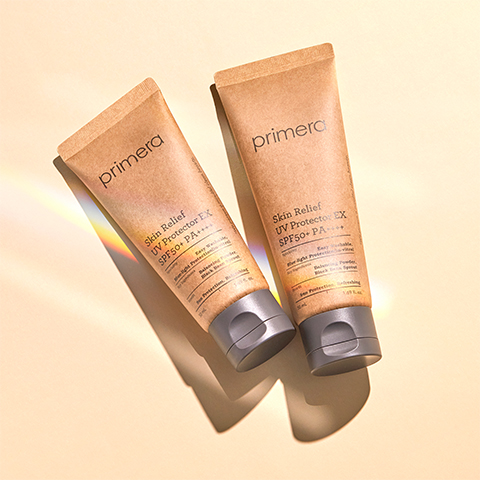 Application of recycled plastic
Using recycled plastics reduces the use of depleting petroleum raw materials and reduces plastic waste. In 2018, ETUDE House applied recycled plastic to 28 new products including Double Lasting Cushion. As a result of developing and improving technology to increase the proportion of recycled plastics, in 2019 innisfree succeeded in making a 100% PCR (Post-Consumer Recycled) PET container and applied it to the Olive Real Body Lotion and Cleanser container. In addition, recycled plastic was applied to 10 new products, including innisfree's Forest For Men Hair Wax and HANYUL's Anti-Aging Line Filling.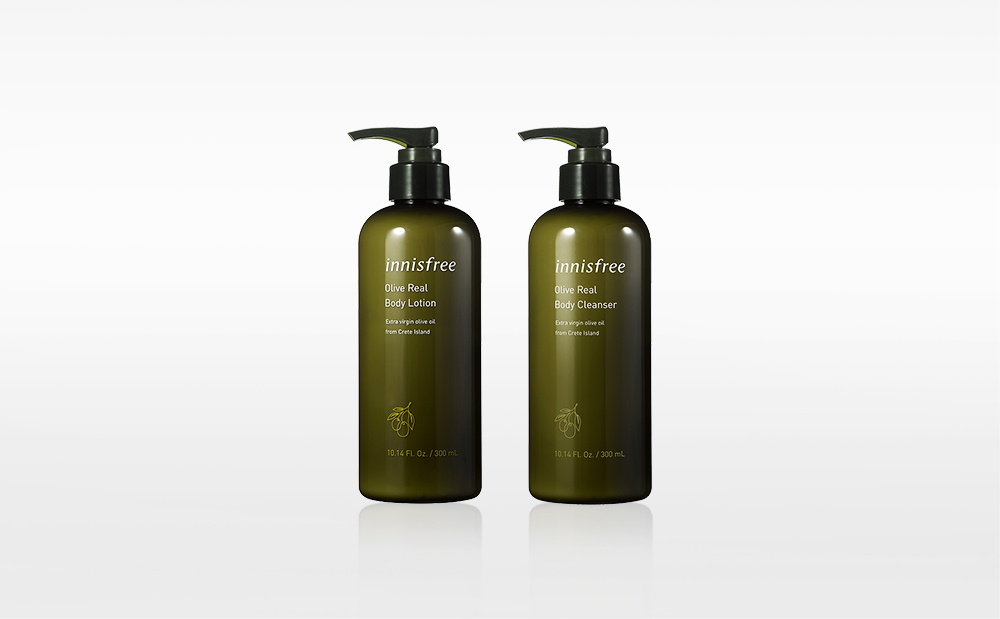 Application of plant-oriented plastics
We respond to resource depletion by applying plastics derived from plant sources such as corn or sugar cane to product containers. Plant-derived plastics are attracting attention as sustainable materials because they generate relatively less carbon dioxide than conventional plastics. In 2018, we applied plant-based plastics to a total of 67 new products, including Mise en scène's Super Botanical Shampoo. In 2019, containers containing plant-derived plastics were applied to a total of 83 items, including the Happy Bath bodywash line.
Beautifully regenerating recycled plastic
innisfree has started using recycled plastic for limited products, and since 2019, we also introduced recycled plastics into regular products. In 2020, we expanded the application of recycled plastics to containers for makeup products such as foundation, cushions, and palettes. In addition, the plastic in the container of the Classic No Sebum Mineral Pact was replaced with 100% recycled plastic ABS, adding to its meaning.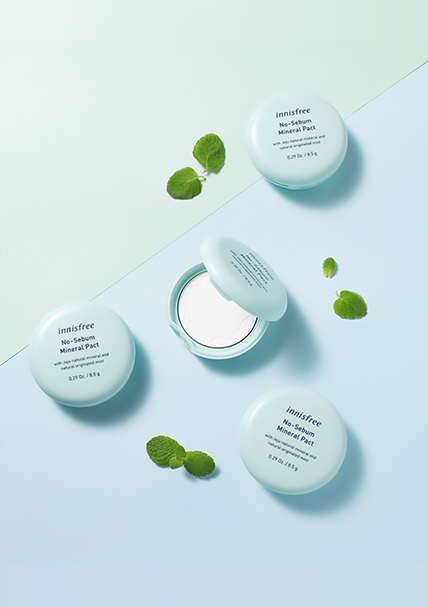 Sustainable products developed jointly with our consumers
LANEIGE has increased the eco-friendly value of its products by applying sustainable elements, such as recycled plastic and paper, to some items through the customer-participating program, namely Marketer for Everyone.
70% of the container of LANEIGE PHYTO-ALEXIN Ampoule, a product that customers participated in with its development, was made using recycled plastic, with 30% of its single layer box made using recycled paper.