Customer Safety
Raw Materials
Amorepacific deeply shares customers' concerns about human and environmental safety, and has established and applied rigorously our own global-leading quality standards.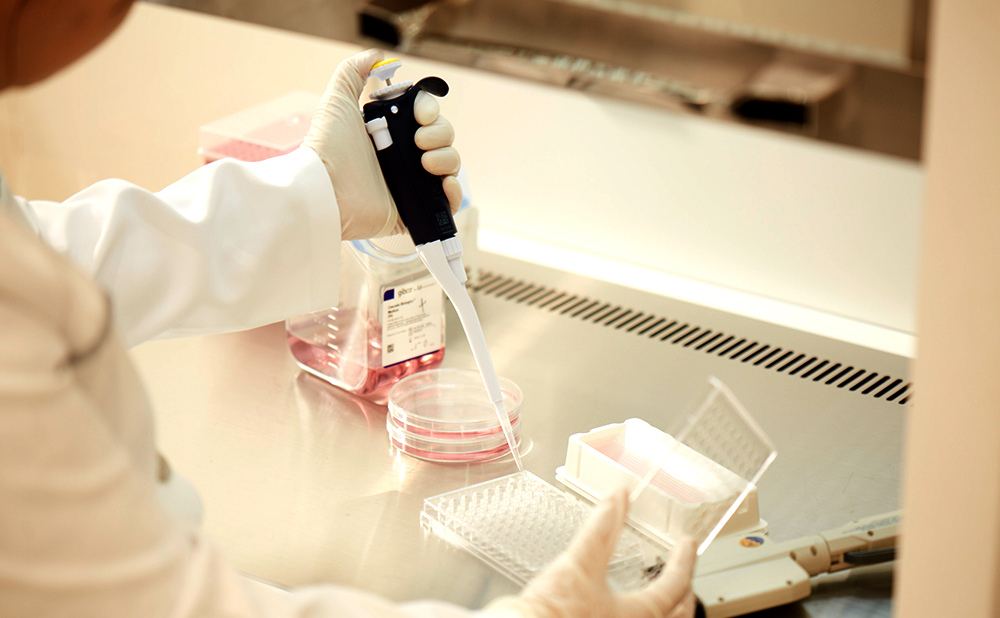 Raw Materials Standard for Customer Safety
Amorepacific complies with laws and regulations around the world, where 23 overseas subsidiaries have entered the market including US, EU, Japan, China, and ASEAN. We are also continuously looking at trends in safety evaluations related to global standards of chemical, drinking water, food and the environment. Our own rigorous quality standards are established through research and internalization on the wide range of quality standards. All raw materials must meet internal standards without exception according to Amorepacific's value of caring for both human and the environment, and this is the basis of trust needed when customers select our products. Detailed global regulations and related organizations refered by Amorepacific's quality criteria can be found below.
Korea, Republic of
EU
US
China
Japan
Other
Selection of Raw Materials
All raw materials used in Amorepacific's products are developed to provide customers the highest efficacy and safety according to decades of accumulated technology and strict internal standards. First of all, we establish an individual management method that can verify the quality of each raw material. Every verification method is based on chemical properties, manufacturing processes, MSDS(Material Safety Data Sheet)s, safety data as well as international regulations and safety assessment results. At the same time, clinical tests are conducted to confirm functional aspects, which mean practical efficacy and safety such as skin irritation, phototoxicity and possibilities of skin allergy.

Just as food made with good ingredients can have a deeper taste, even if the raw materials are made with the same ingredients, the quality can depand on detailed management aspects. Therefore this preliminary assessment and verification of raw materials is very important. Raw materials that have been reviewed can only be used in our products if they satisfy the established qualification level.
Sustainability of Raw Materials
Sustainability, which means social and environmental value, is applied as the essential attribute into all of Amorepacific's policies about selection and management of raw materials. Several messages of raw material sustainability can be found in the each of following icons connected to '2030 AMORE Beautiful Promise'.
Sourcing sustainable ingredients
Using less plastic in products
Providing sustainability support for suppliers
Korea, Republic of
KFDA: Cosmetics Act / Safety Standards for Cosmetics / Types, Standards, and Test Methods of Cosmetic Color Additives / Pharmaceutical Affairs Act / Korean Pharmacopoeia (KP) / Korean Quasi-Drug Codex (KQC) / Korean Herbal Pharmacopoeia / Food Sanitation Act / Food Standards and Specifications / Food Additive Standards and Specifications and etc.
Ministry of Environment: Chemicals Control Act / Act on Registration and Evaluation of Chemicals / Designation of Restricted or Prohibited Substances / Drinking Water Management Act / Quality Standards and Test for Drinking Water / Consumer Chemical Products And Biocides Safety Control Act and etc.
EU
European Commission: No 1223/2009 (Cosmetics), No 1333/2008 and 1925/2006 (Food Additives), etc.
ECHA: No 1907/2006 (REACH), Candidate List of SVHC for Authorisation, No 1272/2008 (CLP), CMR List, etc.
Etc.: European Pharmacopoeia (EP), EFSA and SCCS Opinion, etc.
US
FDA: US Code(USC) Title 21 and 21 Code of Federal Regulations(CFR) (Food, Drug, and Cosmetic Act), Microbead-Free Waters Act of 2015, OTC Monograph, etc.
Etc.: United States Pharmacopeia (USP), Proposition 65 of California, Cosmetics Regulations of each states, CIR Report etc.
China
NMPA (国家药品监督管理局, National Medical Products Administration): 化妆品监督管理条例 (Regulation on the Supervision and Administration of Cosmetics), 化妆品安全技术规范 (Safety and Technical Standards for Cosmetics), 化妆品安全评估技术导则 (Technical Guidelines for Safety evaluation of Cosmetics), 化妆品注册备案管理办法 (Measures for the Administration of the Registration and Recordation of Cosmetics), etc.
Japan
化粧品基準 (Standards for Cosmetics), 日本薬局方 (Japanese Pharmacopoeia (JP)), etc.
Other
Health Canada Cosmetic Ingredient Hotlist
IARC Classifications
IFRA Standards on Fragrance Ingredients, etc.