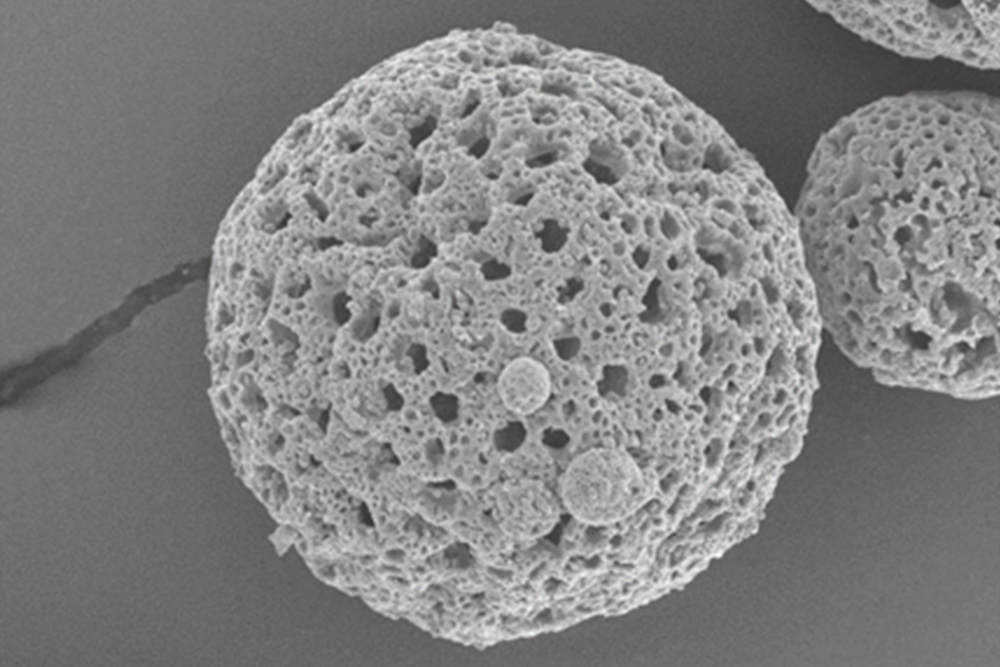 Sphere Platform and Applied Materials
Sphere Platform is a manufacturing technology of composite powder of a porous structure developed since 2015. We are dedicated to delivering real benefits customers can feel and experience by providing solutions that remove and defend against various harmful substances to the skin (sebum, impurities, residual makeup, fine dust, blue light, and more) by utilizing various applied materials based on Sphere Platform.
Sphere Platform
This technology, developed by Amorepacific for the first time in the world, is a technology that manufactures organic and inorganic composite powder by evenly impregnating inorganic powder into high molecular compound of a porous structure. Sphere Platform technology allows us to combine selected high molecules and inorganic powder. The porous structure easily absorbs sebum or impurities, and by evenly impregnating inorganic powder of different functions, it can additionally block or remove various harmful substances. In addition, we have solved the issue of plastic microbeads by using biodegradable high polymer. And it is also an eco-friendly technology that reduces a significant amount of water used for cleaning by optimizing the spray drying process.
PorouSphere White
PorouSphere White is an ingredient that solves the issue of particles clumping and improves dispersibility and the issue of white cast by evenly impregnating polymer of a porous structure with pigment (TiO2) nanoparticles. It combines the features of excellent coverage and the ability to absorb sebum, making the cosmetic product long lasting as well as moisturizing as it pushes away moisture and selects only sebum to absorb. It especially increases light reflexibility of the skin surface, effectively covering any flaws or wrinkles through the diffuse reflection of porous structure. And by offering a bright coverage that delivers a smoother looking skin complexion, it is applied as a core ingredient of IOPE Air Cushion.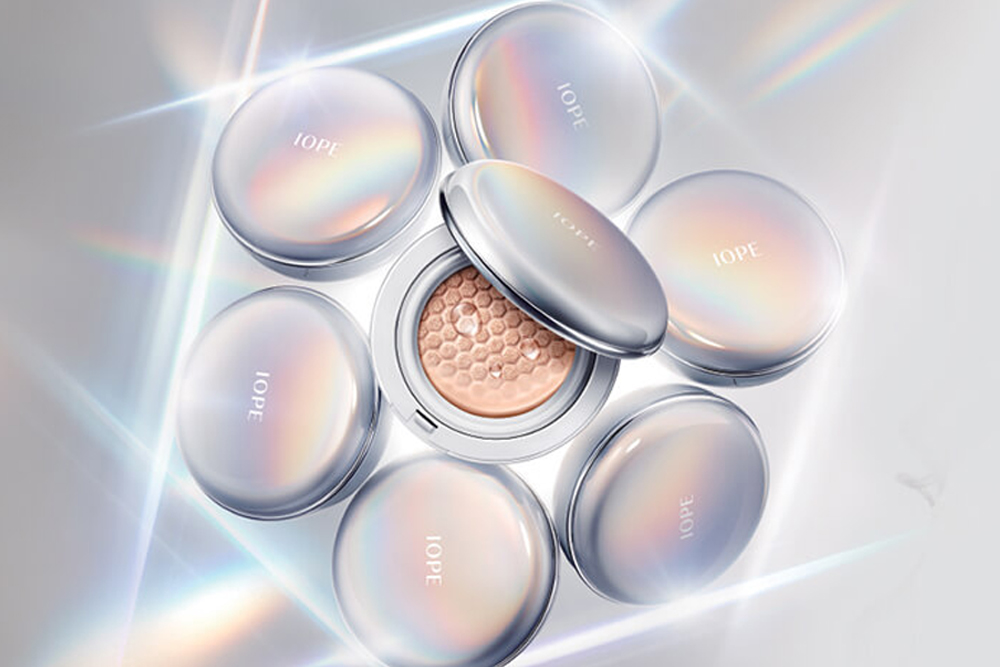 Jade SphereTM
Jade Sphere is a material of a porous capsule filled with white jade powder. We successfully made Asia's rare and precious ingredient, white jade, into an asset by restoring the jewel that becomes grinded and damaged during the process of making it an ingredient into a form of micro jade marble. It especially effectively absorbs and removes skin impurities made up of sebum, cosmetic residual, and heavy metal, delivered to customers as Sulwhasoo's exclusive skin purifying technology that restores damaged skin overnight to deliver bright and smooth skin (applied to Sulwhasoo Timetreasure Honorstige Serum and Cream). In addition, its reflexibility of blue light wavelength is outstanding, making it applicable in various products as an antipollution material in makeup and sun care categories.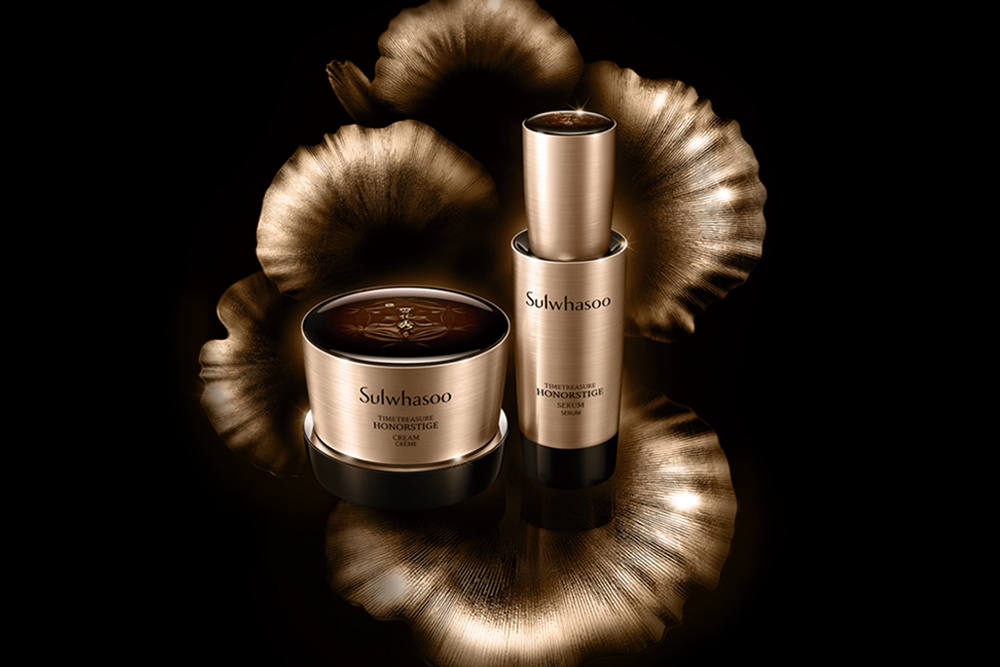 Volcanic SphereTM
Volcanic Sphere is a composite powder of porous polymer impregnated with Jeju's volcanic scoria powder. It is a material that has an outstanding ability to absorb and remove sebum and impurities. It especially was used to solve the issue of microplastics by applying sugar cane-derived biodegradable polymer (PLGA) in cosmetics for the first time. It also provides sustainable eco-friendly solutions by reducing a significant amount of water used for cleaning by optimizing the spraying process. Volcanic Sphere is a core technology in treating pores in innisfree's Super Volcanic line while we continue to upgrade the technology to solve the complex issue of pore treatment in a comprehensive approach.
AP(Anti-Pollution) Sphere
AP Sphere is an antipollution material that has added positive ion to the surface and inside of biodegradable high polymer of a porous structure, effectively absorbing and removing fine dust of negative ion. It absorbs residual fine dust in skin pores into the inside of the pores of AP Sphere, safely removing residual fine dust from the skin through an ionic bond. AP Sphere is the core antipollution technology applied to HAPPY BATH Micro Micellar Cleansing Foam, and it is also being reviewed to expand its application to makeup and sun care categories.