Amorepacific Museum of Art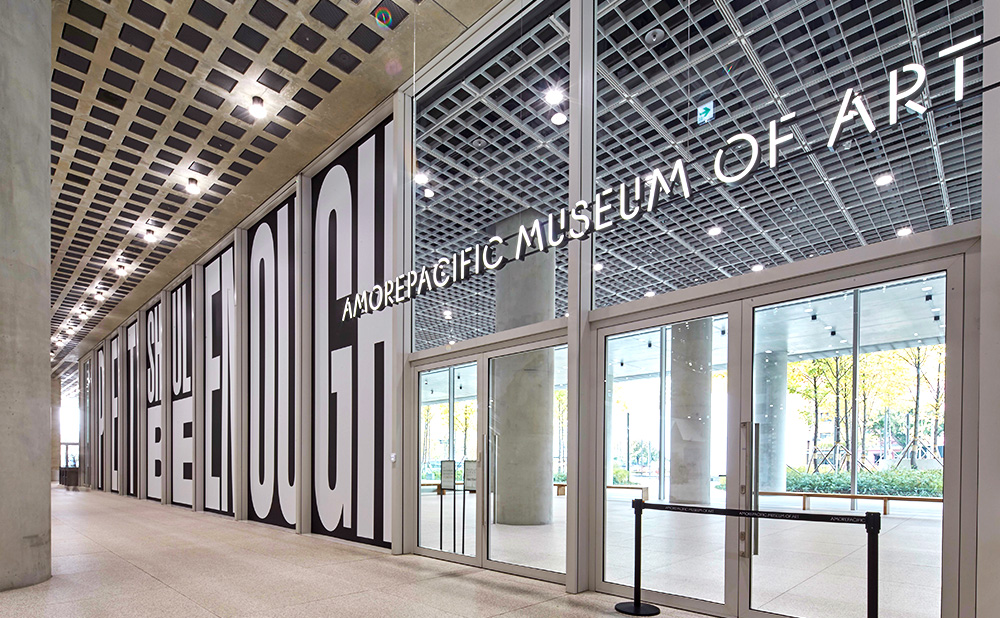 Amorepacific Museum of Art (APMA) started with the private art collection of Amorepacific founder Suh Sung-whan. Established in 1979 as Pacific Museum, it was renamed as Amorepacific Museum of Art in 2009. As a museum holding both traditional and contemporary art, APMA has been engaged in a wide range of activities, including exhibitions, research, publications and more. In 2018, APMA newly opened at Amorepacific headquarters in Yongsan, Seoul, unveiling various spaces for artists and visitors to communicate through humanity's universal language known as art.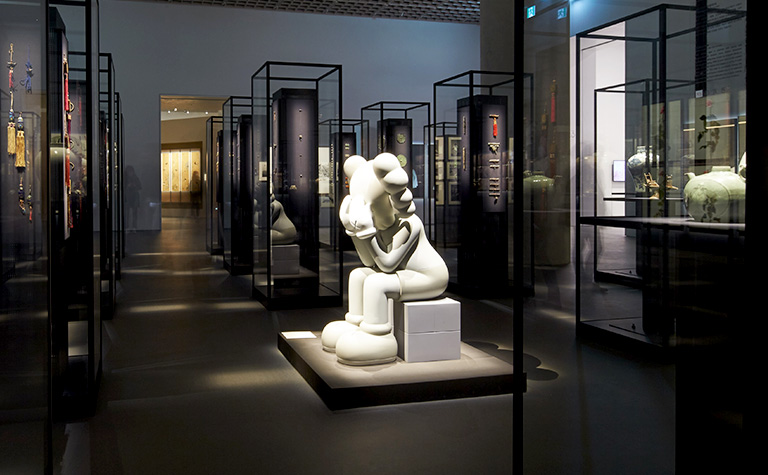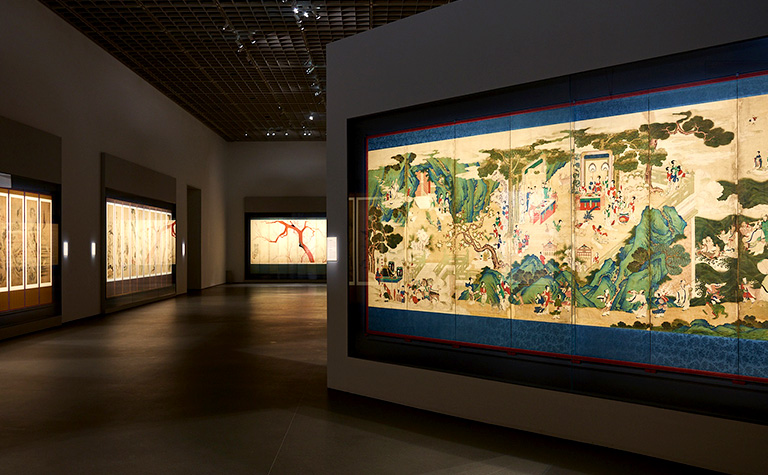 Amorepacific Museum of Art delivers various aspects to visitors of the museum through the museum lobby and museum shop on the first floor as well as its exhibition space, 'APMA Cabinet', and exhibition catalogue library, 'apLAP (Amorepacific Library of Art Project)'.
apLAP (Amorepacific Library of Art Project)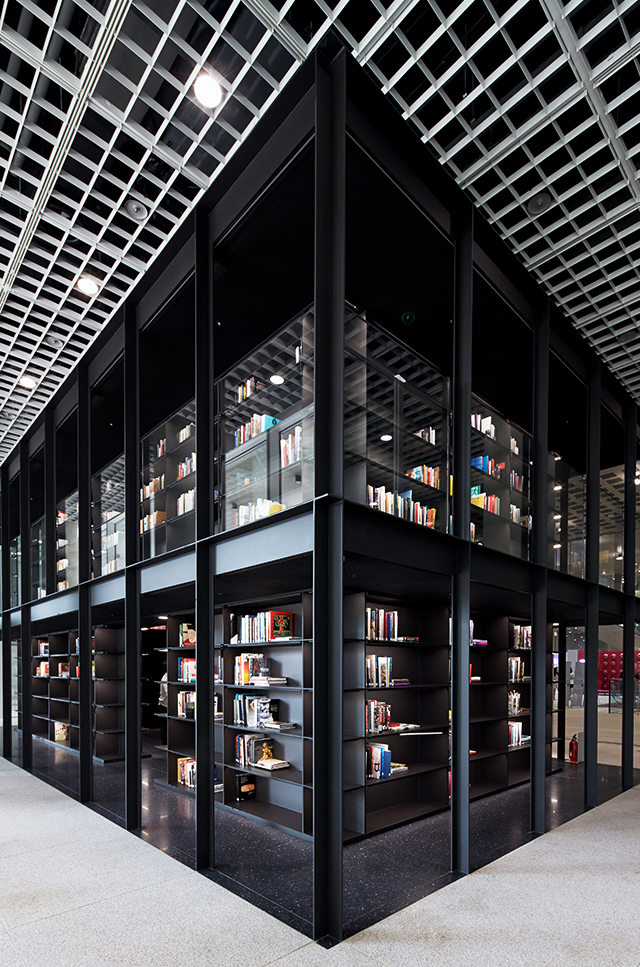 apLAP is a library of materials on exhibitions. Visitors can access catalogues of exhibitions held at Amorepacific Museum of Art as well as around 10,000 catalogues of exhibitions held worldwide, beyond the limit of time and location. apLAP is a space that allows visitors to enjoy the architectural aesthetics of the master architect of modern architecture, David Chipperfield. The large two-story corridor-type bookcase full of world's catalogues organized by continent and country amazes viewers.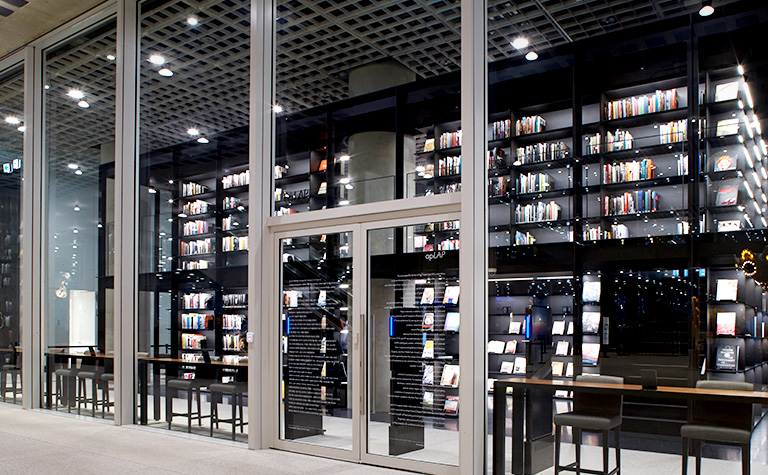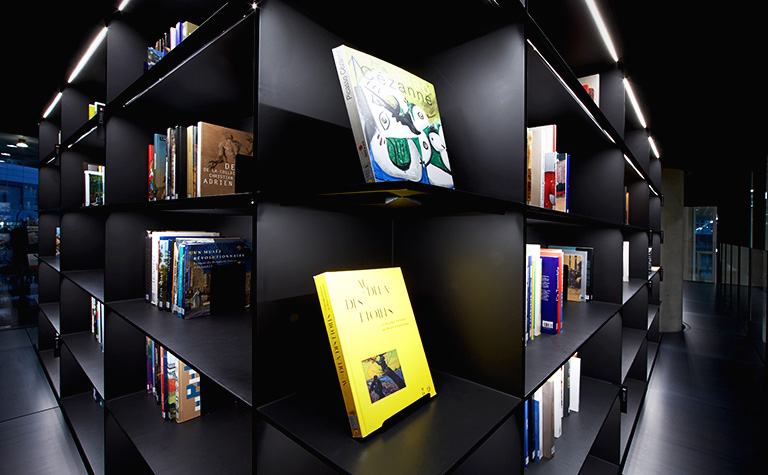 apLAP is also one of the projects implemented by Amorepacific Museum of Art. The project organizes and analyzes exhibition materials of museums and art galleries across the world, including catalogues, posters, and invitations, identifying the characteristics, and encouraging individuals and organizations to take part in a series of activities. It carries out various activities such as gathering, browsing, displaying, and introducing materials, analyzing trends, publishing, and holding seminars to view past exhibitions with diverse perspectives to contribute to designing new exhibitions.
Amorepacific Archive (Headquarters)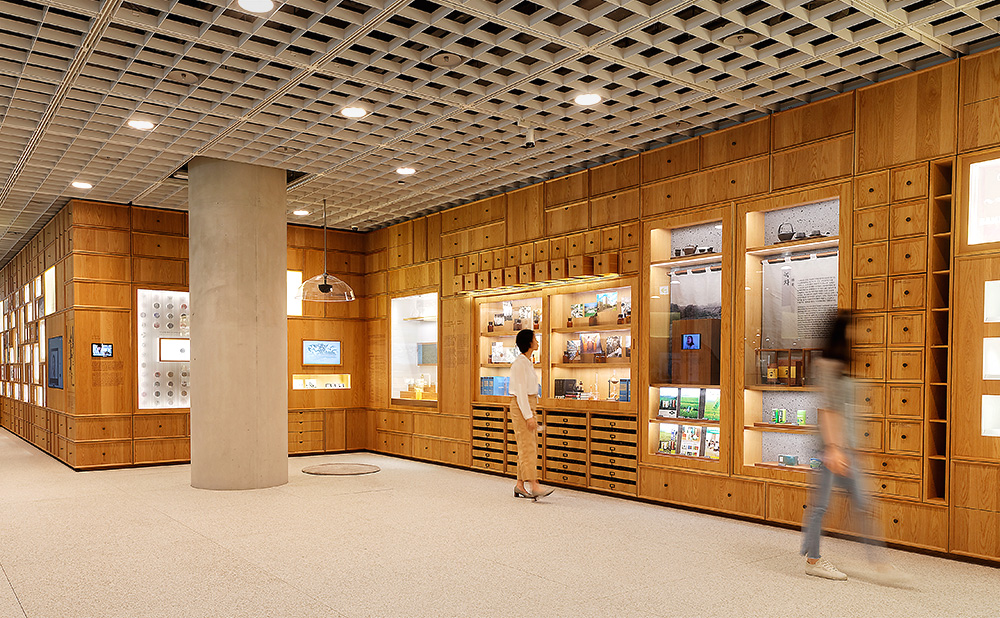 The second floor Archive, one of Amorepacific headquarters' Space Storytelling Project, was designed as a space for visitors to experience Amorepacific's history and heritage. If the Archive in Osan boasts its large volume of materials and size, the headquarters Archive is a wall-type space of a compressed storyline.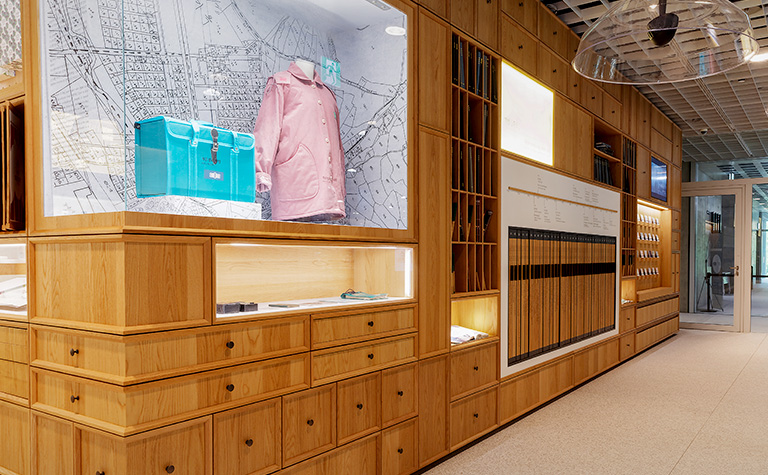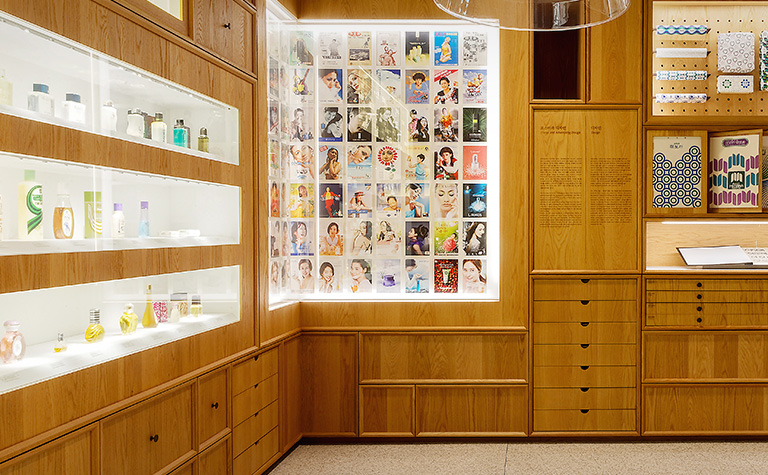 The Archive, comprised of four sections, introduces the history of Amorepacific products and cosmetics, the story of our founder, and keywords of different times at each zone. Visitors can peacefully walk along the inside of the unmanned Archive and hear about the story of Amorepacific through directional speakers. The Archive holds meaning in that it is easily accessible being located at the company's headquarters open to the public and that it shares the history and stories of the company with people who visit Amorepacific headquarters for various reasons.
Amore Store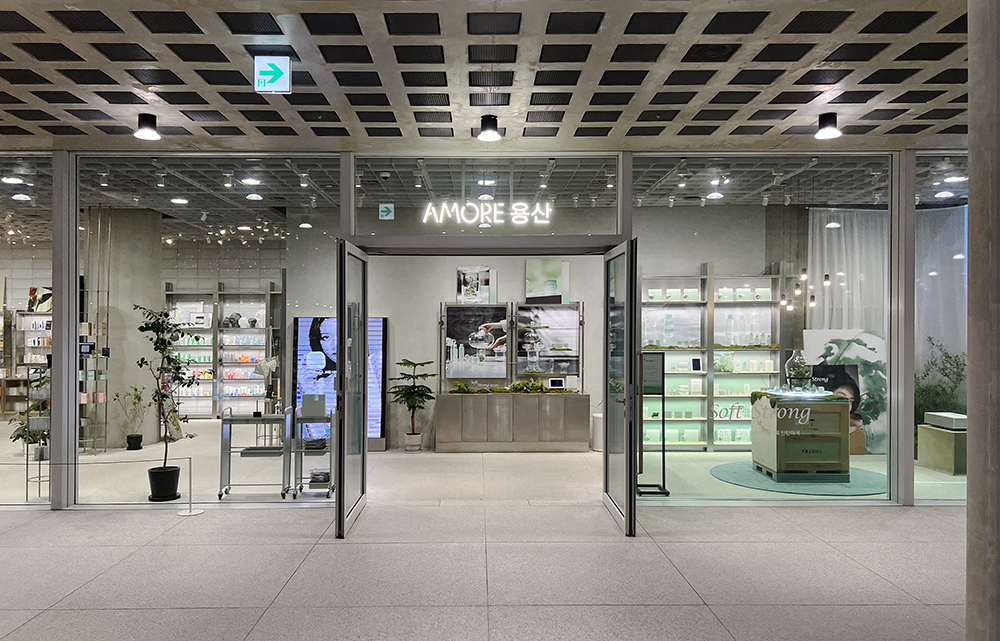 Amore Store, located on the second floor of the company headquarters, is a place to easily and comfortably experience all of Amorepacific's products. This is the only single place to find around 40 Amorepacific brands and some 5,300 products.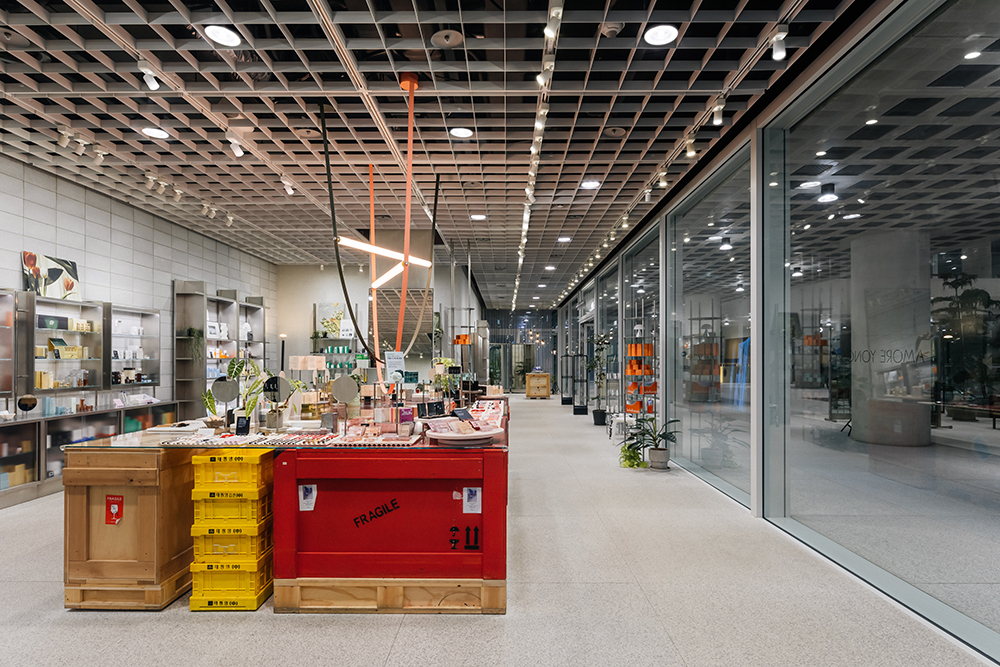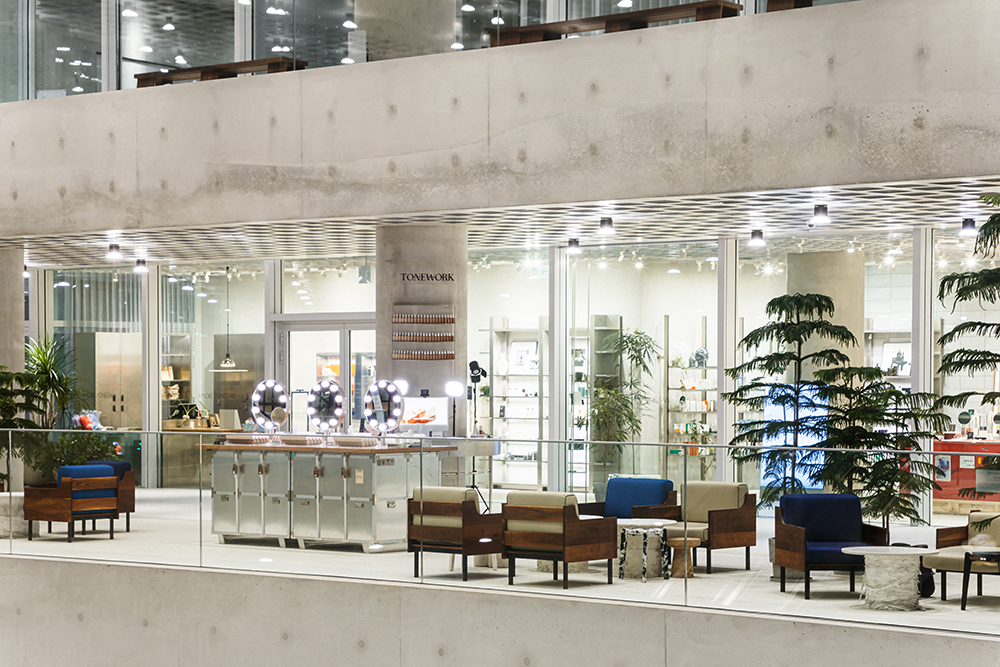 The store displays various products from skincare and makeup to hair care, body products, and perfume as well as health supplements, organized into categories for customers to easily find products and try them. Amore Store is a store as well as Amorepacific's 'beauty library' that builds on the company's research on beauty.
latest
previous
1
next
first