Mind-linked Bathbot and Myskin Recovery Platform, customized technologies developed by Amorepacific, won Innovation Award at the world's largest consumer electronics and technology show, Consumer Electronics Show (CES) 2022. This is the third consecutive year that Amorepacific received the CES Innovation Award.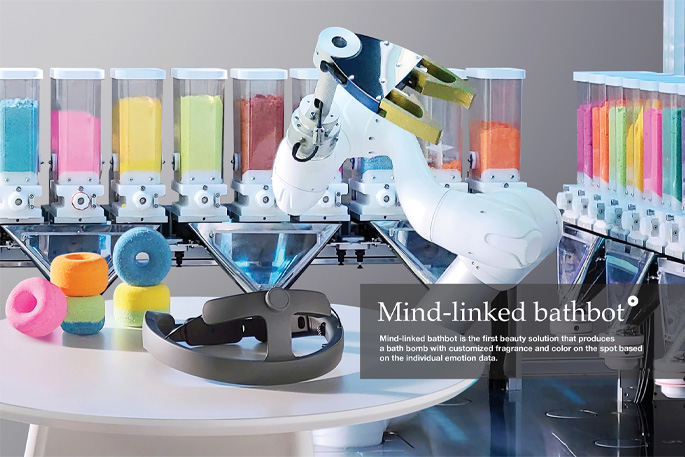 'Mind-linked Bathbot' is a solution that analyzes the feelings of a person using brain waves and creates a bath bomb of colors and fragrances reflecting the results of the analysis by a robot on the spot. When a user wears a headset equipped with 8 sensors, the program measures the person's brain waves in real time, analyzes the data, and finds the perfect fragrance and color customized to the person. Based on this information, a robot will create a customized bath bomb on the spot in less than a minute, while the user can watch the entire process. Mind-linked Bathbot was unveiled to customers temporarily for May and June this year at Amore Store Gwanggyo and The Hyundai Seoul in Yeouido.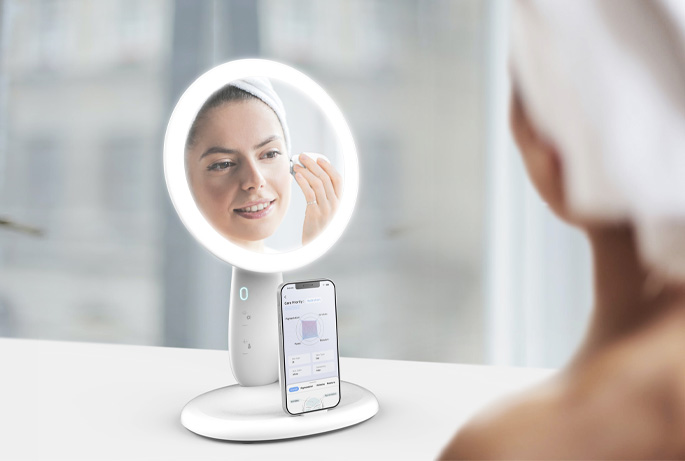 'Myskin Recovery Platform' is an integrative platform where customers can easily measure daily skin conditions and monitor the improvement based on the customized solution provided. Users can use their smartphone cameras and LED mirrors to diagnose changes on skin surface and measure moisture levels and firmness within the skin using a small sensor. The platform is a next-generation customized service that analyzes the skin data and provides cosmetic solutions based on AI and delivers updated solutions continuously for further skin improvement.
Head of Amorepacific R&D Center Park Young-ho said, "the CES Innovation Award is meaningful in that Amorepacific's R&D effort in creating future-oriented cutting-edge customized technologies is recognized once again" and added, "Amorepacific R&D Center will continue to pursue our mission of 'We make A MORE beautiful world' based on our spirit of creative master craftmanship."
Amorepacific will attend CES 2022, which will be held in January next year in Las Vagas and online, to unveil the technologies that won the Innovation Award.