Amorepacific Group attends the 4th China International Import Expo (CIIE) held at the National Exhibition and Convention Center in Shanghai from November 5 to 10.

Amorepacific Group, which is taking part in the expo for the fourth consecutive year since 2018, will unveil 600 products of nine brands including Sulwhasoo, LANEIGE, and Ryo under the theme, 'We make A MORE beautiful world' and share its achievements in sustainable management strategies and global innovative R&D efforts.
Amorepacific Group will be opening the largest booth (504m2) in '6.1 exhibition hall' of the consumer goods exhibit zone. It will apply various creative design elements using sound, light, and colors in three sections, 'interstellar clouds of brands,' 'conversation with the future,' and 'time and space of wisdom pursuing beauty' to bring the concept of the Group's new vision 'New Beauty' to life.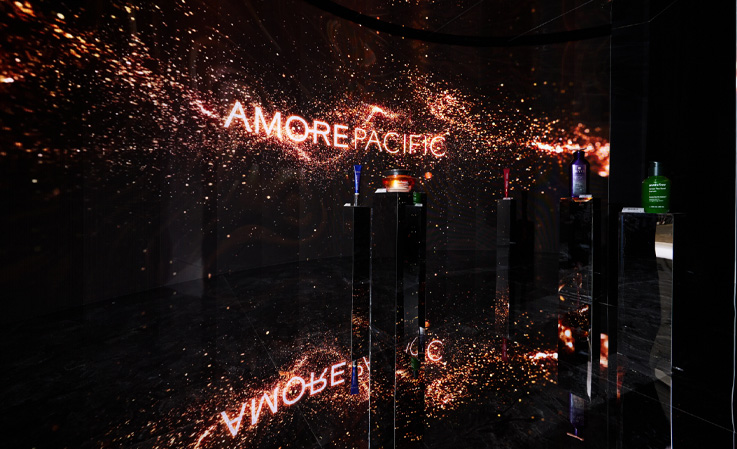 In the 'interstellar clouds of brands' section, visitors will have the opportunity to see the new products of Amorepacific Group, a company that leads global trend. Sulwhasoo will unveil the mystery of ginseng that does not change over time through its Concentrated Ginseng Renewing Cream EX, while LANEIGE unveils Perfect Renew Youth Retinol, which contains 95% high-purity retinol, and 5th-generation cushion foundation Neo Cushion Matte. Ryo will unveil for the first time in the world Hair Loss Expert Care Shampoo, which obtained certification for its 'hair loss improvement' effect, along with an opportunity to experience professional scalp test.
At the 'conversation with the future' section, Amorepacific Group members, industry experts, and opinion leaders will freely communicate and share ideas on themes that the industry and consumers are shining a spotlight on such as sustainable management, ginseng ingredient (Ginsenomics™) skincare forum, and retinol ingredient seminar.
At the 'beauty that pursues goodness' sustainable development forum that will be held on November 6, Amorepacific Group will invite WWD China's CEO Lena Yang and SynTao's Partner Consultant Liu Tao to discuss the mission of the beauty industry in achieving the Chinese government's goal to peak CO2 emissions before 2030 and achieve carbon neutrality as well as ways the beauty industry can contribute to encourage consumers' sustainable lifestyle.
Amorepacific Group will introduce its efforts and achievements in reducing environmental footprint across the entire product lifecycle. And it will commit to implementing its sustainable management goals '2030 A MORE Beautiful Promise' in China, ensuring carbon neutrality in production sites by 2030 and achieving RE100 as well as reducing plastic use.
At the last section 'time and space of wisdom pursuing beauty,' the Group will be unveiling 10 pieces that merge science and art for the first time outside the country. The 'Path of Technology' that reveals the creativity of Amorepacific Group expresses retinol stabilization technology, moisturizing and oil control technology, and foundation coloring arrangement technology, delivering the concept that 'beauty connects everything' to visitors.
Head of Amorepacific China Charles Kao said, "China is a market that is open and full of energy, playing a very important role not only at the center of Asia's beauty trend, but also in the development of the global industry" and added his thoughts on attending CIIE saying, "Amorepacific Group will continue to pursue shared growth with the Chinese market and create values of beauty for consumers."