Amorepacific entered a strategic partnership with COSRX to create synergy effect that will enable growth in the global beauty market.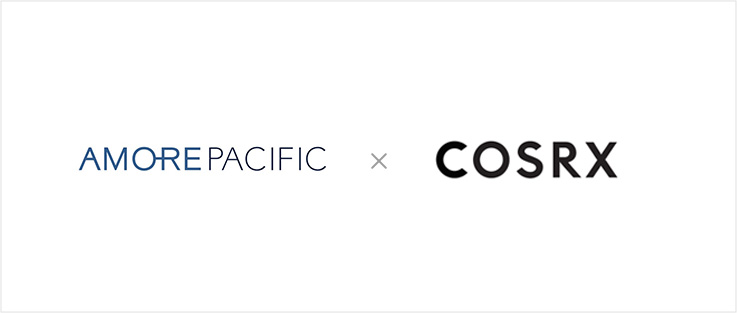 Amorepacific (President Ahn Sae-hong) announced on September 17 that it entered into an investment agreement on securing minority shares of COSRX (CEO Jeon Sang-hoon) and that the company will pursue joint projects in various areas.
COSRX, which was established in 2013, is a hypoallergenic skincare brand for sensitive skin. The company showed amazing growth trend on the global stage led by hit products, including 'Original Clear Pad', 'Acne Patch' and 'Good Morning Gel Cleanser,' solidifying its position as an emerging power in K-beauty. COSRX entered about 40 countries, including the US, Southeast Asia, Europe, China, and Japan, with overseas sales accounting for 80% of total sales.
Through this partnership, the two companies plan to share knowhows on targeting the global beauty market and create strong synergy effect. To this end, both companies will be building a solid partnership in areas such as R&D, production infrastructure, and product development.
COSRX's deep understanding of the MZ generation and communication capabilities on global platforms like Amazon as well as its competitiveness in the North American market are of great value to Amorepacific in targeting the MZ generation, digital channels, and the North American market. On the other hand, Amorepacific's longstanding knowhow and strong R&D and production capabilities will be of great support to COSRX, which is striving to become a global brand.
Amorepacific President Ahn Sae-hong said, "through this partnership with COSRX, a brand beloved by the MZ generation globally for its outstanding marketing and digital business capability, we aim to grow together and enhance the prestige of K-beauty in the global market" and added, "Amorepacific will continue to build partnerships with brands at home and abroad with high growth potential to leverage our R&D and production capabilities to foster synergy effect."