On July 5, Amorepacific signed an MOU at the Gyeonggi-do Office to pursue 'Gyeonggi-do career experience where students and companies meet' with Gyeonggi-do and the Gyeonggi Provincial Office of Education.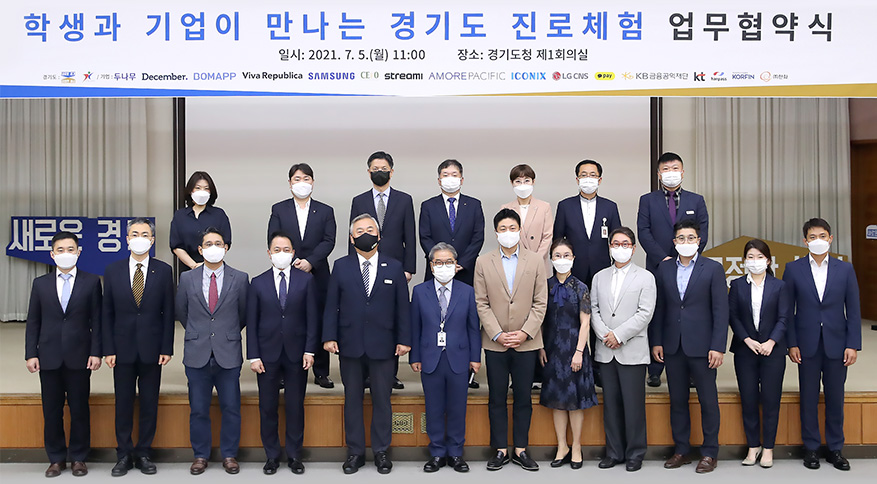 Amorepacific agreed to provide education for career experiences in the field of 'cosmetics research' for middle school students in Gyeonggi-do area and to collaborate to expand educational opportunities in vulnerable regions such as farming and fishing communities. The company plans to conduct a combined-type of learning using online remote classroom platforms due to the COVID-19 pandemic.
Education will be provided starting September in connection to Amorepacific's key pro-bono activity participated by Amorepacific members called MEET YOUR DREAM. The program, which began in 2013, is a CSR activity where experts comprised of Amorepacific members offer career mentoring and transfer professional skills to women and youth dreaming to become makeup artists, hair designers, cosmetics researchers, marketers, or designers.
About 278 employees took part in MEET YOUR DREAM as mentors from 2013 to 2020 and a total of 3,457 youth enrolled in the program. In addition, the program selects scholarship students in makeup and hair areas, offering support for educational expenses related to obtaining certificates. As of today, 40 out of a total of 48 scholarship students obtained professional certificates.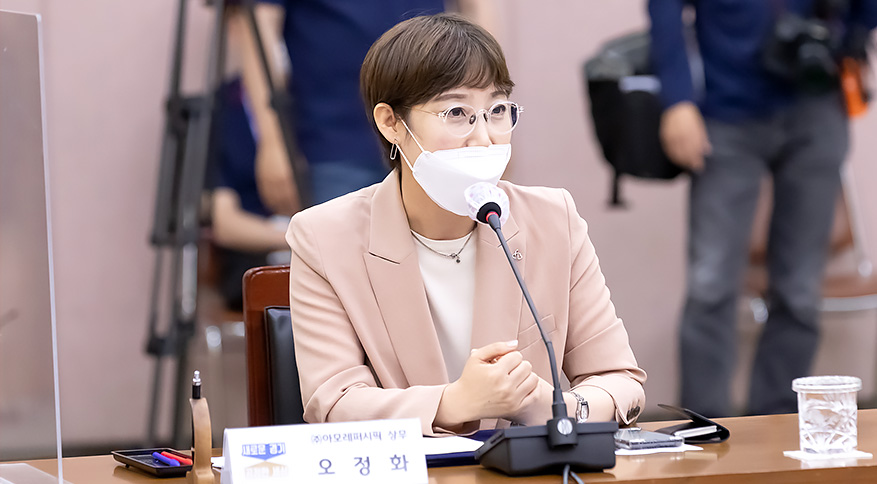 Jeonghwa Oh, Senior Vice President of Sustainability Management Division, said "it is meaningful that we have the opportunity to provide professional career experiences to middle school students in Gyeonggi-do through talent donation by Amorepacific members" and added, "we will not spare any support so that young students can strengthen their capabilities and grow into amazing experts in their fields."
Amorepacific recently declared its five sustainability management goals for 2030, '2030 A MORE Beautiful Promise.' It is a commitment to continue efforts and practice with all Amorepacific members to beautify people and the world as well as a promise with stakeholders the company aims to pursue for the next decade. It sets five goals under two pillars of 'moving forward together with customers and society' and 'coexisting responsibly with nature.' MEET YOUR DREAM is a program that falls in the 'moving forward together with customers and society' category, contributing to strengthening the capabilities of those who aim to achieve financial self-reliance.