Sulwhasoo, Holistic Beauty Capturing the Wisdom of Asia
The philosophy of Sulwhasoo follows the viewpoint of the East where everything is connected organically to make up a whole. Sulwhasoo begins with the wisdom of Asia, which believes nature and humans, the body and the mind are not separate but one and places an importance on harmony and balance. The brand recreates precious ingredients that have been passed on for thousands of years using modern skin science and looks deeply into the root causes of issues that we see on the surface as a way to offer Holistic Beauty – providing holistic skin solutions.
Since the launch of ABC Ginseng Cream – Korea's first oriental medicine cosmetic – in 1966, Amorepacific's oriental medicine research led to the birth of Sulwhasoo. The brand combined modern skin science and technology with the wisdom of the East that has been recognized over time in history, such as its understanding of oriental medicine ingredients, traditional prescriptions, and the theory of the 7-year cycle from Korea's traditional medical book Donguibogam (Principles and Practice of Eastern Medicine). Sulwhasoo grew into an unrivaled beauty brand that captures unique prescription for skincare.
Sulwhasoo is loved and adored as a Holistic Beauty brand that shares the wisdom of Asia not only in Korea but by customers worldwide, based on its exclusive ingredients and prescription that hold Sulwhasoo's own unique values and oriental medicine technology developed over 50 years.
Ingredients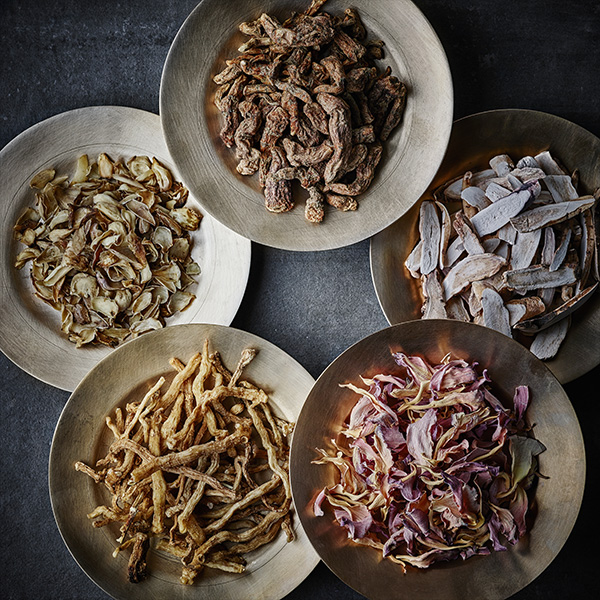 Jaum Balancing Complex™
Jaum Balancing Complex™ is Sulwhasoo's unique, original ingredient formula designed to treat skin imbalances, based on a mixture of five oriental plants – peony, solomon's seal, Sacred lotus, white lily and adhesive Rehmannia. They were carefully selected among 3,000 different medicinal herbs used in traditional Korean medical practices that have been handed down for thousands of years. We tested numerous times to find that the ingredients are most effective after 18-hour decoction and developed various blending methods to maximize their efficacy to complete the perfect Jaum Balancing Complex™.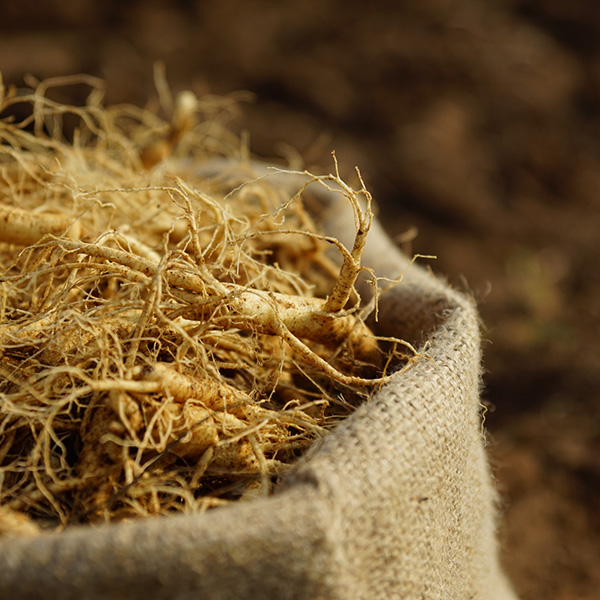 Ginseng
Ginseng is highly esteemed in Korea and across Asian cultures, where it is known as the miraculous medicine. Ginseng is known for strengthening the immune system, increasing vitality, and fostering overall good health. Applied to the skin, the saponin –a uniquely effective ingredient in ginseng- has powerful anti aging properties. Through ginseng research for almost five decades, Sulwhasoo identified effective ingredients in the ginseng plant, from the root to the berries, and are conducting ongoing research to maximize ginseng's benefits for the skin.
Technologies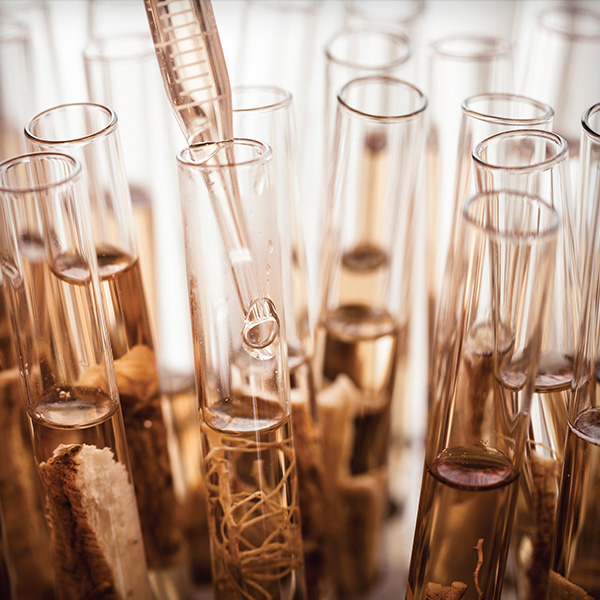 Bioconversion Technology™
Sulwhasoo developed the Bio-Conversion Technology™ to transform the saponin into two active compounds called Compound K and Ginsenocide F1 which have smaller soluble molecular weights and can be absorbed into the skin. The Concentrated Ginseng Renewing Cream EX developed through this technology contains more active saponin compounds compared with other ginseng-based cosmetics thus, provides amazingly effective skin-regenerating benefits.
Ginsenisphere™
Ginsenisphere™ is a unique capsulized ginseng ingredient that is the result of Sulwhasoo's 50 years of extensive research into ginseng. The capsule is comprised of Macro Ginsenisphere™ which can actually be seen and Micro-Ginsenisphere™ which is much smaller and invisible to fortify the skin's elasticity and deliver nutrients deep beneath the skin's surface.
by Numbers
50 +
Years of studying Korean herbal medicinal cosmetics
1 trillion+
Korea's first trillion KRW annual sales beauty brand (2015)