Amorepacific ended its Pink Run 2021 event with 'Pink Run Plus' in the second half of this year, which was adjusted to a non-face-to-face race.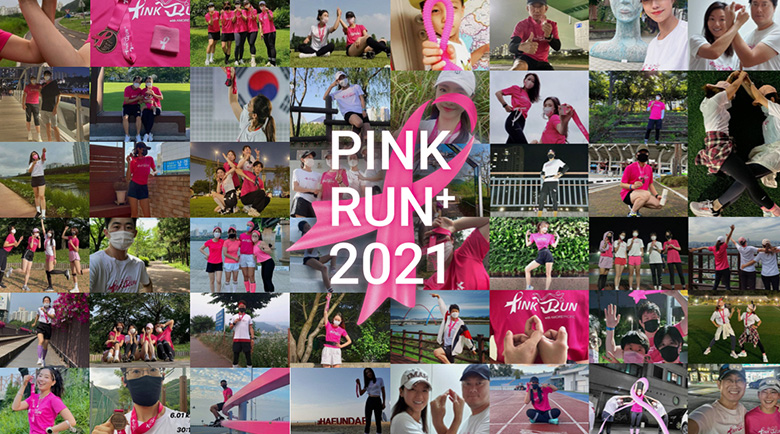 'Pink Run,' which is one of the main programs of Pink Ribbon campaign, was established in 2001 and has continued for 21 years to raise awareness on breast health. Due to COVID-19 pandemic, the race was changed to 'Pink Run Plus,' a non-face-to-face race, since 2020.
Pink Run Plus, which held H1 race (in June) and H2 race (in October), was held for runners to race for more than 5km at anytime and anywhere during the one week of competition and verifying it on the global running app STRAVA.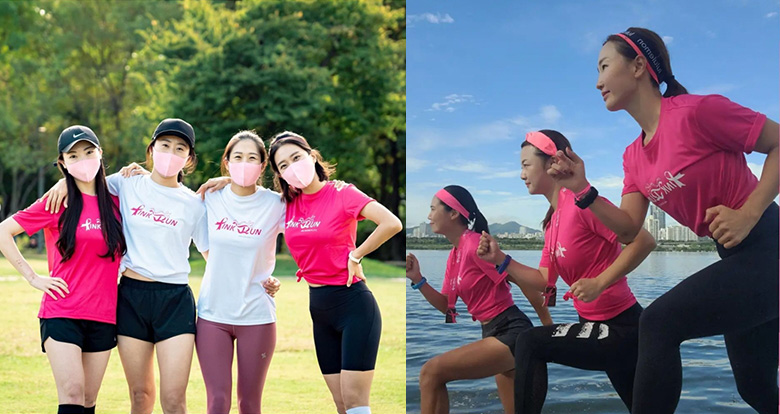 The program opened the race for 7,000 runners each and received great interest from across the country with positions sold out in only four days since it started receiving applications on Pink Run official website. In addition, 'Pink Run Plus Challenge' was opened in STRAVA app, making a leap into becoming a global Pink Ribbon event running with around 48,000 runners in 164 countries across the world.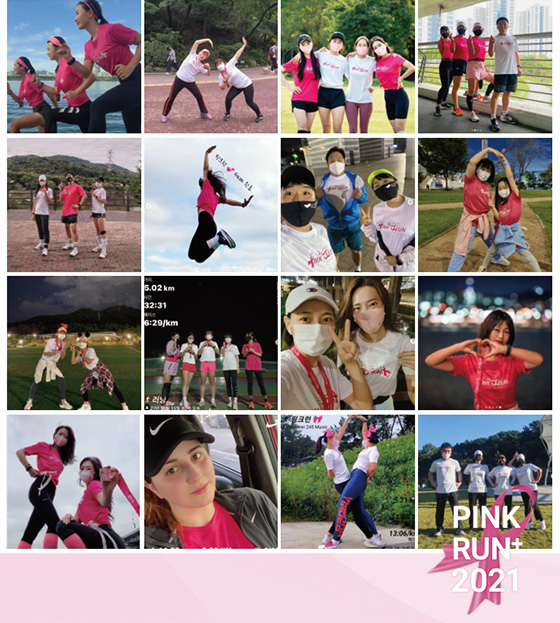 Pink Run Plus 2021 also held various events to make up for the limits of a non-face-to-face race. During the competition period, it broadcasted Pink Run Plus 2021 radio program in real time via 'Naver NOW,' building a 'soft and loose solidarity' among participants running in different locations by connecting them through listening to the broadcast.
Radio hosts Kim Shin-Young and Choi Jun (H1 race) and Haha and Byul (H2 race) made the radio broadcast enjoyable to listen for participants during the race, while renowned doctor of breast cancer, Korea Breast Cancer Foundation President Noh Dong-young and race ambassadors shared information on breast health and tips on running.
As of October 2021, around 421,000 participants took part in Pink Run with accumulated donation reaching KRW 4.2 billion. The entire Pink Run participation fee is donated to Korea Breast Cancer Foundation to be used to support surgeries and treatments of low-income breast cancer patients and for screening projects.