Amorepacific conducts 'Pink Ribbon Campaign' in celebration of Breast Cancer Awareness Month in October under the slogan of 'Move yourself, For your pink life' in partnership with Korea Breast Cancer Foundation.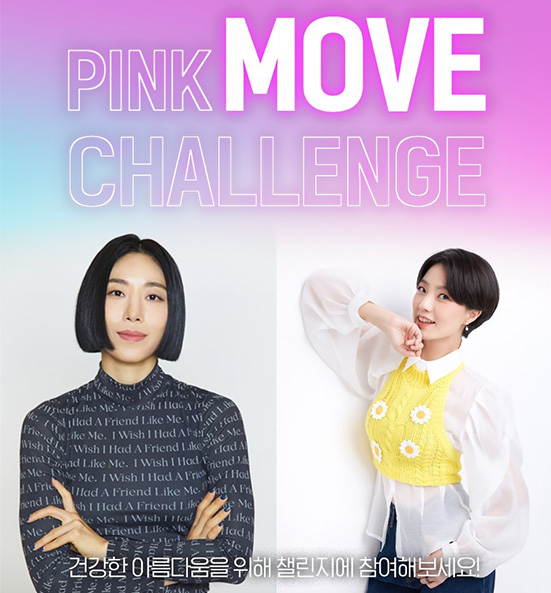 The company designed 'Pink Move Challenge' and 'Pink Tour School' for adolescents going through puberty become aware of their breast health and build healthy life habits early in their lives to help prevent breast cancer.
Pink Move Challenge, which will be held for a month in October, encourages people to upload a dance video to donate by doing a 'dance challenge' on their social media channels. The choreography for the challenge was created by choreographer Lia Kim, who was inspired by stretch moves combined with breast self-examination patterns.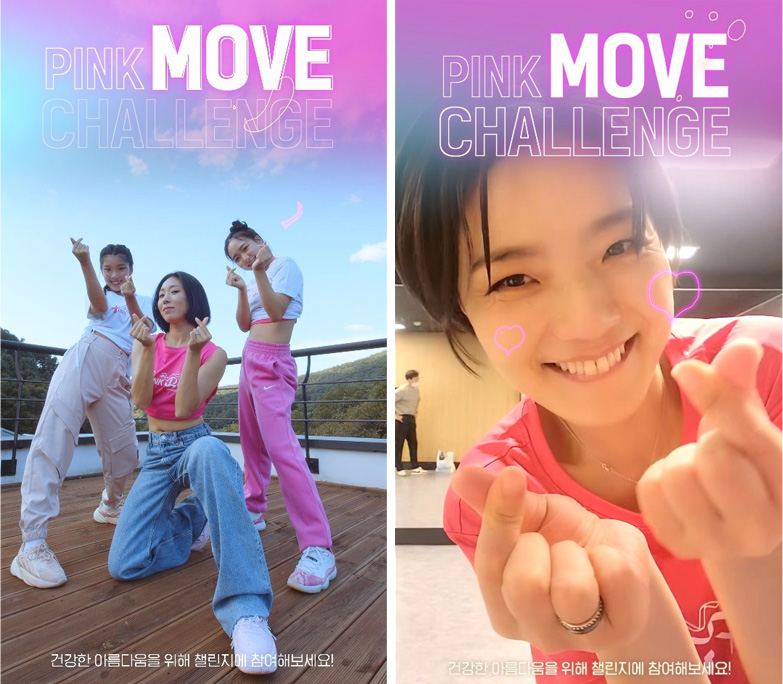 Many celebrities, including Ahn Young-mi, an entertainer famous for her 'breast dance,' and dance creator DanceKang, took part in Pink Move Challenge to raise awareness of the challenge as a way to maintain breast health while dancing and to join the donation effort. The donation, which will be raised depending on the number of participants, will be used to support the health of young girls from low-income families through the Seoul Center for Health of Teen Girls.
Pink Tour School is an online engagement-type campaign that encourages teenagers to build healthy life habits as there is an increasing trend of young breast cancer patients due to Westernized diet.
The program expands the scope of 'Pink Tour' program, which is a program that educates adults providing information on breast cancer and self-examination, while customizing the program to include young girls as the importance of breast health starts early.
Anyone can join Pink Tour School, which will be held until November, via the official website (pinktourschool.com) and KakaoTalk Plus Friend. Teenagers, who have participated in health missions or crew activities, will receive activity certifications or volunteer certificates.