Amorepacific opened a new concept store called 'AMORE STORE Hair&Body', where customers can try out and experience various daily items, including shampoos and body wash products at the store.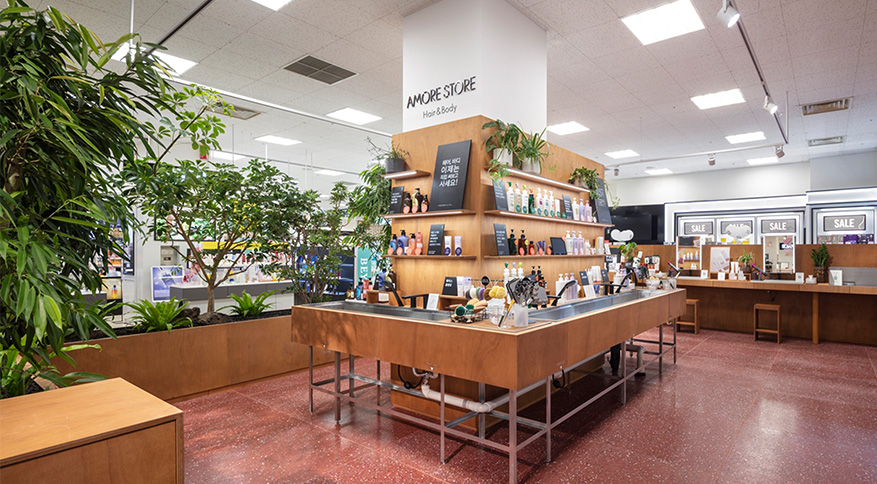 The store, which opened on April 26 at Korea's largest retailer e-mart Jayang branch in Gwangjin-gu, Seoul, is designed to provide customers opportunities to experience various products as they relax and to share eco-friendly values.
Customers who visit AMORE STORE Hair&Body can try out various products of Amorepacific hair and body brands, including HAPPY BATH, mise en scène, LABO-H, Ryo, and Skin U. Customers can test 43 fragrances of HAPPY BATH developed in collaboration with professional perfumers at the 'Scent Atelier' and find the perfect scent. 'Home Salon' allows customers to try out premium hair products of Amorepacific. Services including a 30-second hair loss diagnosis by LABO-H and testing spray-on hair pack are provided, while mise en scène's professional line, 'Salon 10', is unveiled for the first time as well. A large washstand and hair dryer are also prepared for customers to test various hair and body products freely at the store.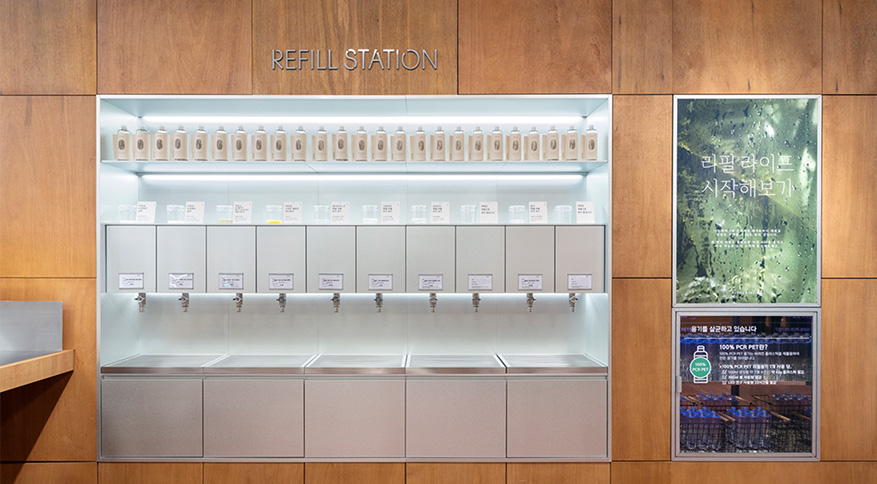 The store is also equipped with a 'Refill Station' that reflects eco-friendly values. The Refill Station sells the content of 10 shampoo and body wash products of HAPPY BATH and mise en scène in units. The refill-only clear container made with recycled plastic (PCR PET) is eco-friendly as it can be reused at the store, while contents of the products are offered at affordable prices. The floor finishing material is made with interior materials from used cosmetics bottles, and the store has plants at the entrance adding to the eco-friendly element.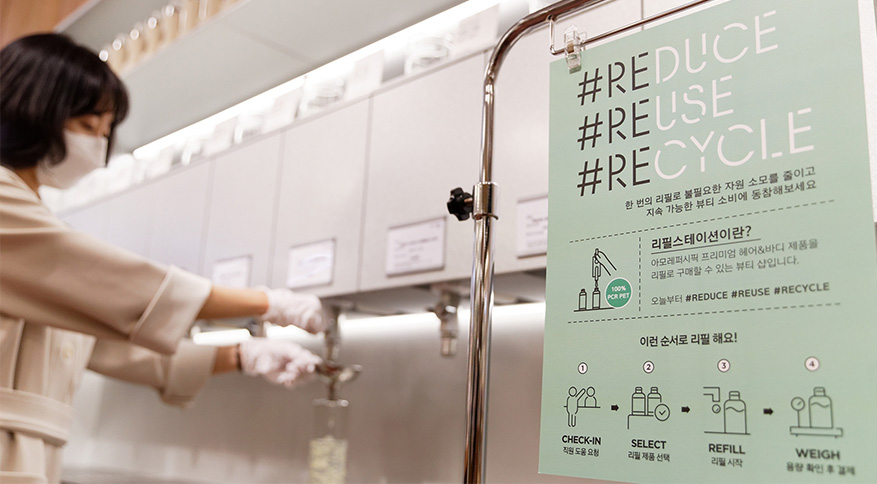 Youngwoon Lee, Senior Vice President at Daily Beauty Unit, Amorepacific, said, "Amorepacific will continue to deliver experience, relaxation, and eco-friendly values to customers based on customer-centric values."
The new store provides promotional sample kits to customers in order of arrival as well as Refill Station bottles and bottle brushes for free during its event period.