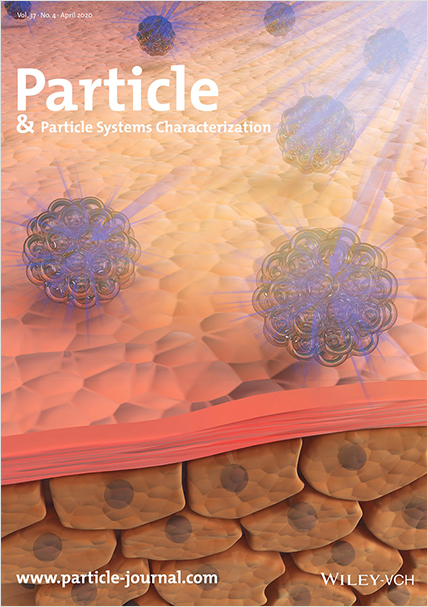 Amorepacific R&D Center developed a 'platform technology for supraballs physical sunscreen material' that does not leave white cast, while effectively reflecting UV rays by conducting a joint research. This research finding, which can lead to developing an innovative physical sunscreen, was published on an internationally renowned academic journal in the field of materials called 'Particle & Particle Systems Characterization', on both the journal's March online edition and as the featured cover article of the April edition. (Paper Title: Transparent and UV‐Reflective Photonic Films and Supraballs Composed of Hollow Silica Nanospheres)
It is known that skin aging is mostly caused by exposure to light. Many cosmetics with UV protection are being developed to protect the skin from UV rays, which especially cause skin damage, by reflecting or absorbing UV light. Zinc oxide (ZnO) and titanium dioxide (TiO2) are the most commonly used ingredients to reflect UV light in physical sunscreens, but these ingredients cause white cast due to the high refractive index of the particles and they tend to harden the product's formulation.
To resolve such disadvantages, Dr. Yan Li of Materials Lab at R&D Center, Amorepacific, conducted a joint research project with the research team of Professor Yi Gira at Sungkyunkwan University School of Chemical Engineering. Through the research, the joint research team was able to evenly compose and assemble hollow silica nanospheres. And films made up of such minute particles can be adjusted for the size and distance between particles to reflect visible light and UV light. The research found that matching the refractive index of the polymer to the refractive index of the hollow nanospheres allows an optically transparent film that strongly reflects UV light. This is similar to how chameleons or green algae quickly change skin color by diffusing light in nature.
Head of Basic Research & Innovation Division, R&D Center, Aiden Park said, "The published research finding is meaningful in that we have secured a platform technology to develop innovative inorganic material and we plan to verify the potential of the material through skin clinical trials" and added his commitment by saying, "Amorepacific R&D Center will continue its dedication to delivering health and beauty to customers across the globe based on continuous fundamental research."
Since the launch of Korea's first-ever sunscreen, ABC Parasol Cream, in 1959, Amorepacific R&D Center continues to develop innovative physical and chemical sunscreen ingredients based on its research capacity in fundamental science. The center continued original material development research projects. As a result, in 2003, it launched HERA Sun Mate Cream, which utilizes organic and inorganic nanocomposite technology. And in 2019, it applied material technology of poorly water-soluble organic UV filter stabilization to IOPE UV Shield Sun Anti-pollution and LANEIGE White Dew Tone-up Fluid.