On Saturday, July 31, Amorepacific held an entrance ceremony for its digital environmental camp, '2021 Love the Earth.' A total of 50 fifth and sixth graders from 26 cities and counties nationwide as well as 30 university student mentors attended the ceremony, which was held in an 'untact' manner due to COVID-19.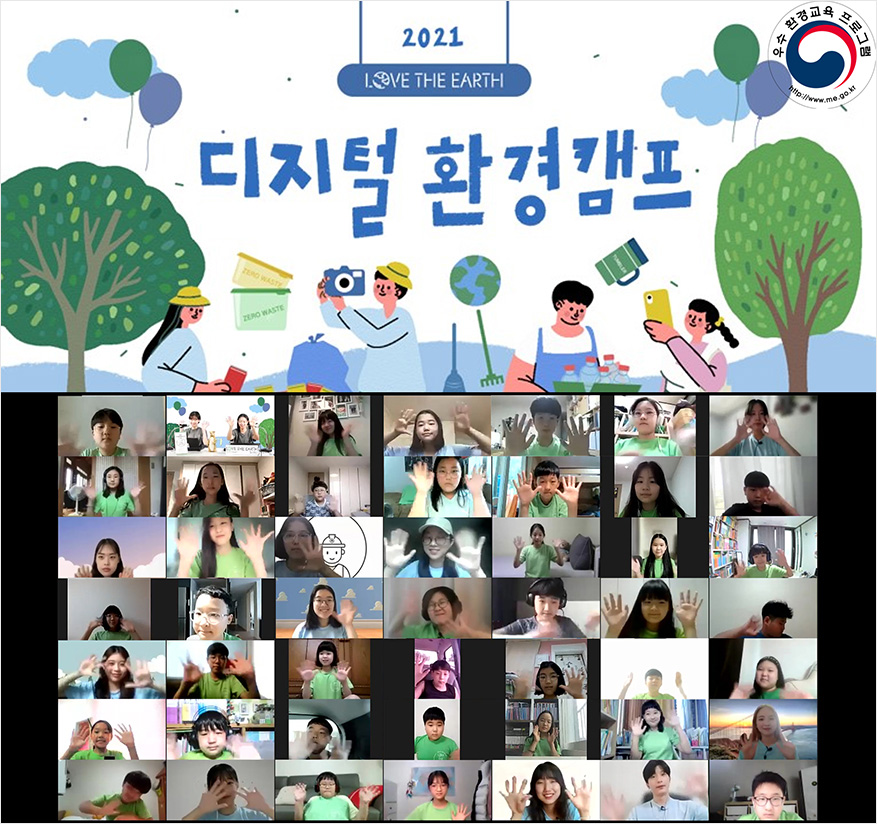 Students at the ceremony, which was also the first day of camp, unboxed eco-friendly gift sets Amorepacific prepared and took part in various programs, including interactive environment quiz contest and meeting with mentors per team. The 30 university student mentors, who are joining the camp starting this year, completed a 2-week training on teaching ethics, environment, and video, and will be supporting the students throughout the entire camp.
During real-time online classes that will be held every week starting August 7, environmental essay writer, upcycling expert, and Amorepacific members will discuss environmental issues with students and seek ways to protect the environment in everyday life.
Students attending the environmental camp will select zero-waste missions to solve plastic pollution for 4 weeks and film themselves on video practicing the missions. They will also be creating their own 'environmental film' after learning about planning, shooting, and editing from a video expert in an online class and upload to social media channels including YouTube.
Amorepacific's environmental camp, 'Love the Earth,' was designated as the 11th Outstanding Environmental Education Program 2021 by the Ministry of Environment. It is a recognition by the government on Amorepacific's effort in continuing green activities and the 'Pacific Summer Environment Camp' that was held to practice responsibility to the environment among the commitments of Total Commitment Initiative that Pacific Group (current Amorepacific Group) declared in 1993.
The Outstanding Environmental Education Program designation scheme is a national scheme for a designation given by the Minister of Environment by evaluating a program's eco-friendliness, excellence, and stability pursuant to Article 13 of the Environmental Education Promotion Act.
Starting September, Amorepacific will hold '2021 Love the Earth Eco-influencer Course,' an education program that discusses environmental issues and teaches the concept of resource circulation to more students by visiting elementary schools.