Ryo, Premium Hair Care Brand Embodying Asia's Wisdom and Healthy Beauty
Scalp care for rich, luxuriant and silken hair.
In Eastern philosophy, the energy of sky and earth is called 'Yul' and 'Ryo'. 'Yul' also means 'Yang' and 'outer nature', while 'Ryo' also means 'Yin' and 'inner nature'. When 'Yul' and 'Ryo' balances perfectly, the world becomes dynamic yet harmonious. We call this perfect state Yulryo.
The hair is 'Yul', while the scalp is 'Ryo'. Ryo is a hair care brand that focuses on scalp care for young, shiny, full and healthy hair. Every hair problem from hair loss, thinning and loss of hair to rough and dry hair all stems from the scalp.
Ryo will restore unhealthy scalp to a perfectly balanced condition, 'Yulryo'.
Ingredients
Korean Ginseng
The benefits of ginseng are recognized across the world. Ryo discovered that the saponin compound in ginseng strengthens hair roots, heals the hair and delays scalp aging.
Ginseng's saponin compound boosts the growth of hair follicle cells and restores the shine of the hair. The benefits of the ginseng, which are good for the body, also applies to the health of the hair and the scalp, naturally delaying scalp aging.
Ryo rediscovered ginseng as an ingredient that brings life back into the scalp and hair.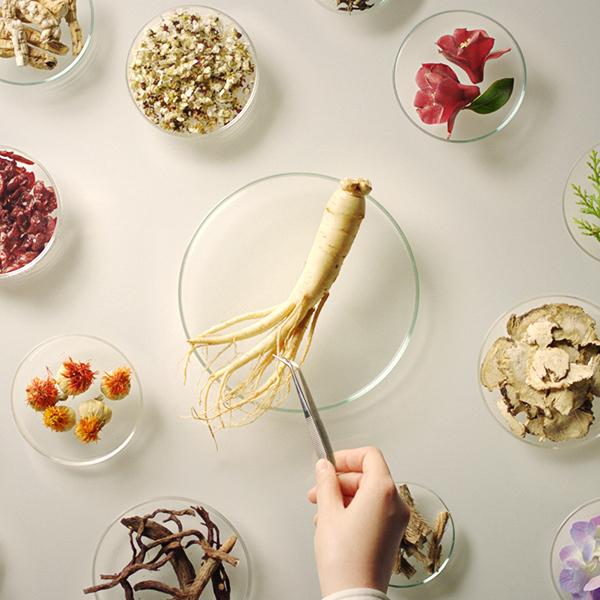 Johwadan™and Haesodan™
Ryo products contain Asia's heritage ingredients, including ginseng, green tea, camellia, soybean, Lingzhi mushroom, lotus, and Schizophyllaceae, recreating Asian Wisdom with modern science.
Johwadan™ contains ginseng, cnidium, pine needle, and camellia ingredients delivering a balance of the scalp and the hair, while Haesodan™ contains ginger and green tea ingredients to relieve stress of the scalp.
Ryo cares for the fundamentals of the scalp and hair with Asia's heritage ingredients.
Technologies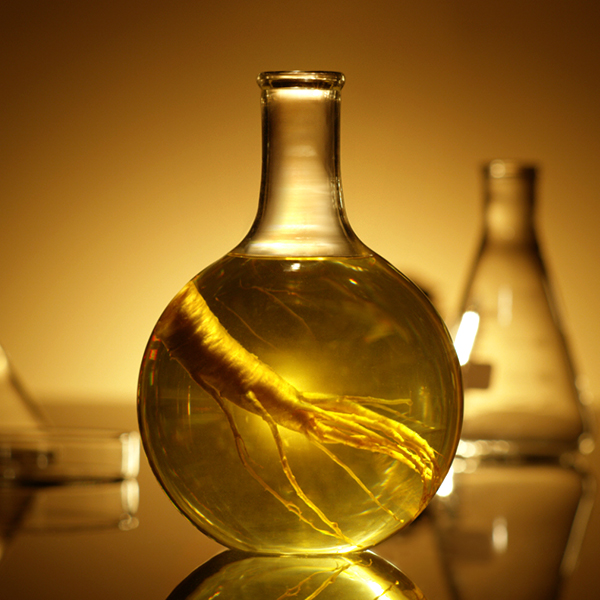 GinsenEX™
GinsenEX™ is a highly-enriched ginseng extract that has benefits for hair loss care.
Ryo applies a patented ingredient extraction technology 'Differential Pressure Extraction Method' to obtain GinsenEX™, which relieves hair loss symptoms. This unique technology of Amorepacific obtains the active ingredients of ginseng only using differential pressure without applying any high heat to ginseng. Ryo also carefully selects ginseng tail roots with high concentration of saponin.
Differential Pressure Extraction Method
Ryo has conducted decades of research for a technology that can soundly deliver the ginseng benefits to the scalp and hair. As a result, it developed an exclusive, patented technology that soundly extracts saponin from ginseng – an ingredient that strengthens hair roots – through only using difference in pressure without the use of any heat. This technology is called 'Differential Pressure Extraction Method''. Amorepacific's Differential Pressure Extraction Method plays a key role in obtaining the highly-enriched ginseng extract, GinsenEX™, which has benefits for hair loss care.
by Numbers
60 +
Oriental Medicine Hair Care Research Performance
1 trillion+
Global Cumulative Sales Performance
(Ryo brand products, 2018)
1
No. 1 brand in Oriental Medicine Shampoo in Korea for 9 Consecutive Years (2018)