Amorepacific's clean beauty brand primera's Skin Relief UV Protector EX was selected as 'Korea's Green Product of the Year 2021.'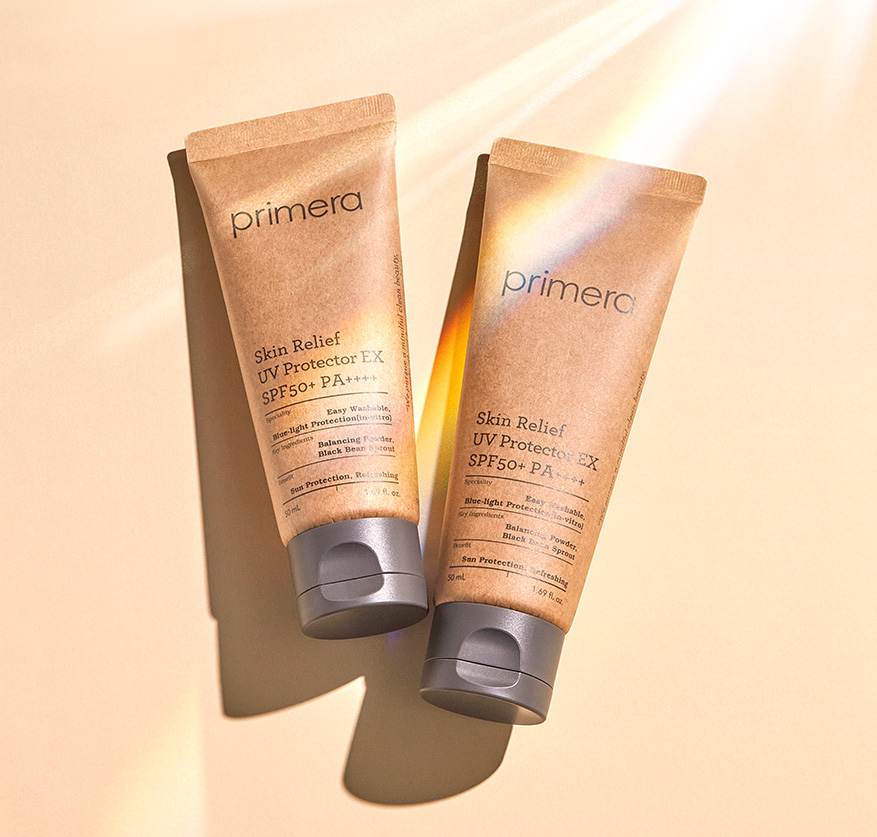 The award is hosted by a non-profit NGO, Korea Green Purchasing Network, and sponsored by the Ministry of Environment. Consumers evaluate and select products based on eco-friendliness and product satisfaction.
primera Skin Relief UV Protector EX does not contain oxybenzone and octinoxate for the preservation of maritime ecosystem. Oxybenzone, a chemical compound found in many sunscreen products, disrupt the endocrine system of coral reefs, while octinoxate is known to activate virus that kills them. The award-winning product also does not include polyethylene glycol (PEG) surfactant so that customers who are sensitive to ingredients can use the product safely as well.
The brand also made efforts to reduce the environmental impact of the container. Its box is made with Earth Pact paper, 100% sugarcane byproduct-based paper packaging solution that does not cut down any trees. The sunscreen is placed in a plastic-reducing paper tube developed by Amorepacific this year. This tube reduces the use of plastic by about 70% compared to previous tubes and can be distributed up to 36 months. It applies nano deposition films with enhanced airtightness, delivering outstanding ability to protect the content.
Head of Amorepacific R&D Center Park Young-ho said, "the award is the achievement of our effort to find the perfect formulation that blocks both UV rays and blue light, while considering its environmental impact, and our dedication to develop a paper container that can be distributed for a long period of time by innovating its protective ability" and added, "Amorepacific will continue to develop sustainable materials through technology research and expand the applicability of such materials."
Korea's Green Product of the Year Award, selected by consumers, has been held every year since 2008 to promote the use of eco-friendly products and encourage companies to produce green products. A selection committee was composed of members of academia, industry experts and civic groups to discuss categories and process, and about 200 consumers voted and selected 51 products for this year. Amorepacific took part in the award for the first time and accomplished the achievement of winning the award.