The 20th mise en scène Short Film Festival (MSFF), 'Imagination of Genre Exhibition,' opened.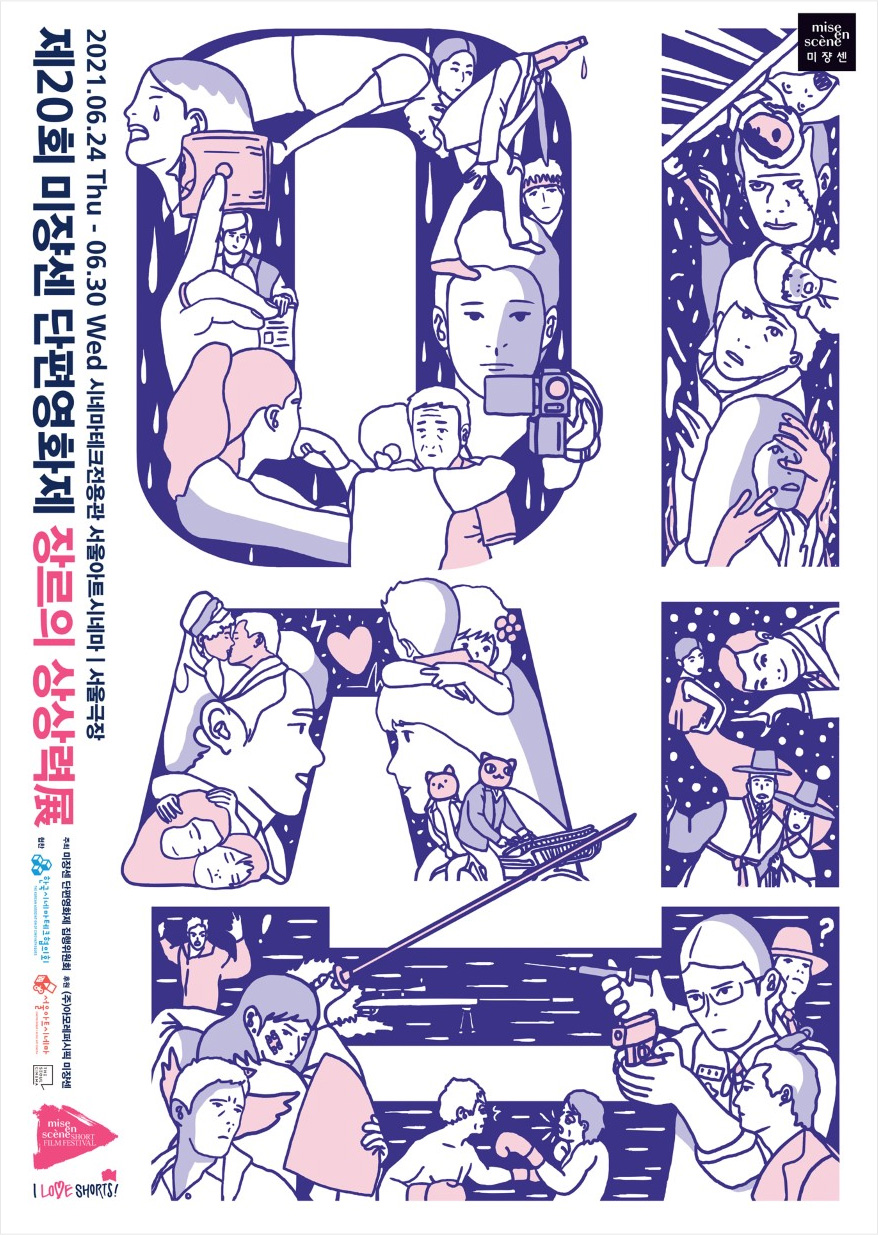 The festival, which celebrates its 20th anniversary this year, will be held until Wednesday, June 30 at Cinematheque Seoul Art Cinema and Seoul Cinema, starting with the opening ceremony held at Amorepacific Group Headquarters in Yongsan-gu, Seoul, today on June 24.
Amorepacific has been sponsoring MSFF for 20 years to promote short films industry and identify talented, up and coming directors. It is one of the company's key mecenat activities, pursued with the philosophy, 'sponsor, but don't interfere.'
This year's MSFF unveils three sections under the theme 'Back to the SHORTS!' which reflects on the past 20-year history of Korean short films. 'Inside The 20' is a program that unveils 20 films recommended by past MSFF judges out of the most outstanding films that will allow viewers to reflect on the history of the festival as it celebrates its 20th anniversary. 'Outside The 20' program unveils 20 short films that were recognized for their excellence by film festivals in Korea and overseas out of those that were not screened at past MSFFs. And lastly, 'Bong Joon-ho Short Film Special Exhibition' unveils director Bong's early short films.
Amorepacific President Ahn Sae-hong said, "we are pleased to celebrate the opening of MSFF, which enhanced the status of Korean films in the world for the past 20 years" and shared his determination by saying, "Amorepacific will continue to support and encourage Korean films and Korean filmmakers in unfolding their dreams toward a wider world."
The MSFF has identified talented, up and coming film directors and delivered joy to short film fans from its 1st festival in 2002 'Beyond the Boundaries of Genre, Challenging the Imagination of Genres' to its 19th festival in 2020 'I LOVE SHORTS!' More details on the 20th anniversary special program this year can be found on the official website of mise en scène Short Film Festival (msff.or.kr ).