Fostering A Great Place to Work
Wedream, Supporting Economic Autonomy of Individuals with Disabilities
We work with our subsidiary and workplace for individuals with disabilities, 'Wedream'.
Amorepacific Group established a subsidiary, 'Wedream', which serves as a workplace for individuals with disabilities, to provide decent jobs for individuals who may be alienated from the job market, helping them become socially and economically self-sufficient.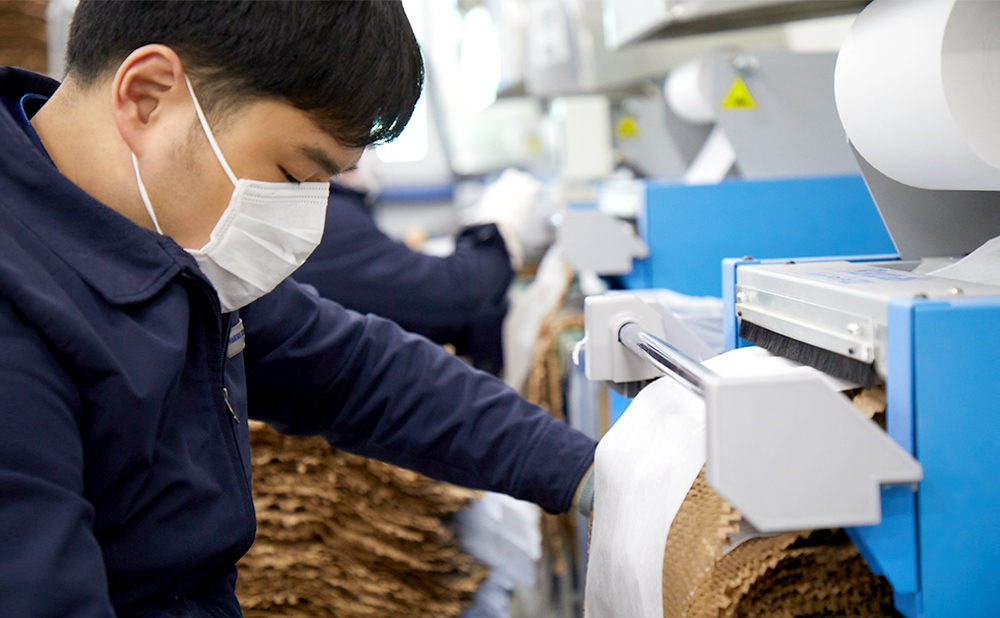 Through Wedream, we support employees with disabilities achieve social and economic autonomy as well. Wedream employees work at Beauty Campus Osan Logistics Support Unit in product packaging. Also, 16 health keepers with visual impairment and 2 employees with physical disability work at 'Laon', a manipulative therapy center located in Amorepacific Group Global Headquarters. Amorepacific Group matches the proceeds generated by Laon 1 to 1 and donates the fund to three organizations, including the Korea Blind Union.
Amorepacific Group runs various welfare programs to create a happy workplace, where employees with disabilities can break away from the perception of being socially disadvantaged and have pride as contributing members of society. We are dedicated to supporting more people with disabilities to become economically autonomous by identifying and providing good jobs according to different types of disabilities.