Yesterday, on August 4, Sulwhasoo Heritage & Science Center, R&D Center, Amorepacific held an international symposium on ginseng. It was the first symposium held by the center and was held under the theme, 'The Value of Ginseng in Asian Medicinal History & The Evolution of GinsenomicsTM for Anti-Skin Aging'. The symposium, which was held as a webinar (online conference), served as an opportunity for ginseng researchers in Korea and abroad to present on the value, history, and effects of ginseng. In addition, participants also discussed recent achievements in ginseng research as well as its future potential.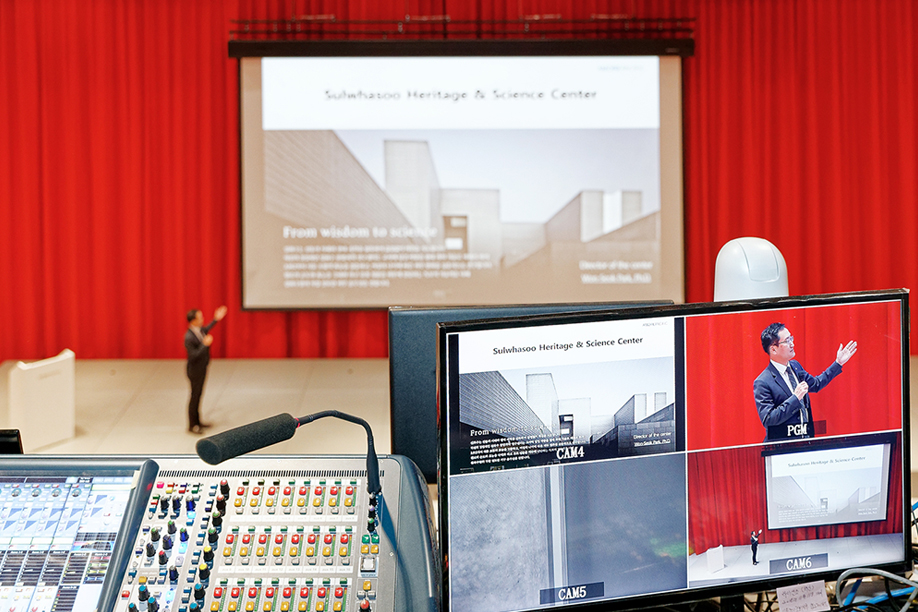 Professor Kim Ho-cheol of the Department of Herbology at College of Korean Medicine, Kyung Hee University presented on 'the history of Korean ginseng and its Korean medicinal applications', specifically on the experience and wisdom accumulated for more than 2,000 years during when mankind has used ginseng. Professor Wang Haiying of Shanghai University of Traditional Chinese Medicine introduced Asian medicine, which has an approach to beauty and health with a comprehensive and structured perspective, under the theme 'Chinese medicine and beauty'.
Head of Sulwhasoo Heritage & Science Center Park Won-seok delivered a presentation on 'The Evolution of GinsenomicsTM for Anti-skin Aging'. The presentation approached the efforts of Amorepacific in identifying active ingredients with anti-skin aging benefits through research on ginseng since the 1960s and making improvements to apply to cosmetics in an academic perspective. He also introduced the active beauty saponin and its solutions developed through such efforts as well as the value and potential of Ginsenomics. Professor Cho Jae-youl of Department of Integrative Biotechnology at Sungkyunkwan University presented on the benefits of compound K, an effective ingredient of ginseng, and recent technologies under the theme 'Anti-inflammatory and anti-aging effects of compound K and its rich fraction BIOGF1K'.
Head of Amorepacific R&D Center Park Young-ho said, "I hope the international symposium held by Sulwhasoo Heritage & Science Center serves as an opportunity to further recognize the value of ginseng, a medicinal plant with verified effects" and added his commitment saying, "Amorepacific R&D Center is dedicated to continue innovative research, including Ginsenomics, that reflects the wisdom of time to deliver beauty and health to customers across the world."
Starting with Korean ginseng, a legendary plant with exceptional effect, Sulwhasoo Heritage & Science Center has continued to study rare and precious Korean medicinal ingredients such as 3,912 medicinal plant combinations found in Asia's valuable ancient books. Based on such research, the center continues to pursue innovation to maximize the purity and benefits of ingredients and develop remarkable technology enabling medicinal ingredients to reach the skin, providing advanced skin solutions to customers worldwide.