Korea's major luxury brand Sulwhasoo released a limited edition of its global CSR campaign for the preservation of traditional culture, 'BEAUTY FROM YOUR CULTURE'. This year, the brand applied a design that completely reinterprets the previous structure under a 'Reboot M.E!' concept to its First Care Activating Serum and will donate part of the proceeds to local and global traditional culture preservation activities.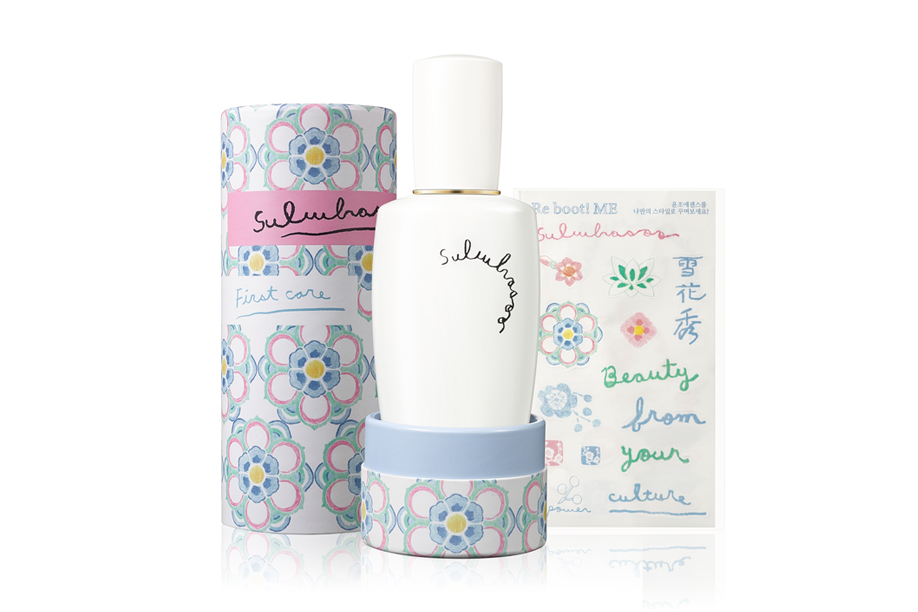 Sulwhasoo expanded its Sulwha Culture Exhibition, which was an activity preserving Korean traditional culture since 2006, into 'BEAUTY FROM YOUR CULTURE (BFYC)' campaign, encouraging customers to join efforts in preserving traditional cultures across the world by purchasing products. As part of the campaign, the brand releases a limited edition product made with a special concept and design and donates part of the proceeds to activities preserving the traditional culture and heritage of many countries, including Korea, Mainland China, Singapore, Malaysia, Indonesia, and Thailand.
This year's First Care Activating Serum BFYC Limited Edition was made applying the work of illustrator 'Saki (Kwon Eun-jin)'. Saki has pursued original collage works applying free flowing and sensuous lines and a variety of colorful materials, moving between the boundaries of analogue and digital. The theme of this year's BFYC limited design is 'Reboot M.E!' as a way to add new energy and move beyond the fixed idea. Specifically, consumers can create their own design and style using stickers, reinterpreted and designed by the artist's perspective, on the First Care Activating Serum container, while the product packaging holds a reinterpretation of Dancheong (Korean traditional decorative coloring on wooden buildings ) of Korean traditional architecture.
Sulwhasoo will donate part of the proceeds from the 2020 BFYC Limited Edition for the support of activities preserving domestic and overseas culture. In Korea, the donations will be used to preserve intangible cultural property through Korea Cultural Heritage Foundation, while donations will also be made to Asian Civilisations Museum in Singapore and the Museum of Old Taiwan Tiles in Taiwan, contributing to the restoration and preservation of traditional culture. The brand plans to support preservation activities of Thailand's traditional mask dance through UNESCO. Recently, Sulwhasoo has also supported the production of a documentary on traditional cosmetics found in the burial site of Princess Hwahyeop (1733~1752), the daughter of King Yeongjo of the Joseon Dynasty . Sulwhasoo is dedicated to continuing its cultural mecenat activities in Korea and across the world.