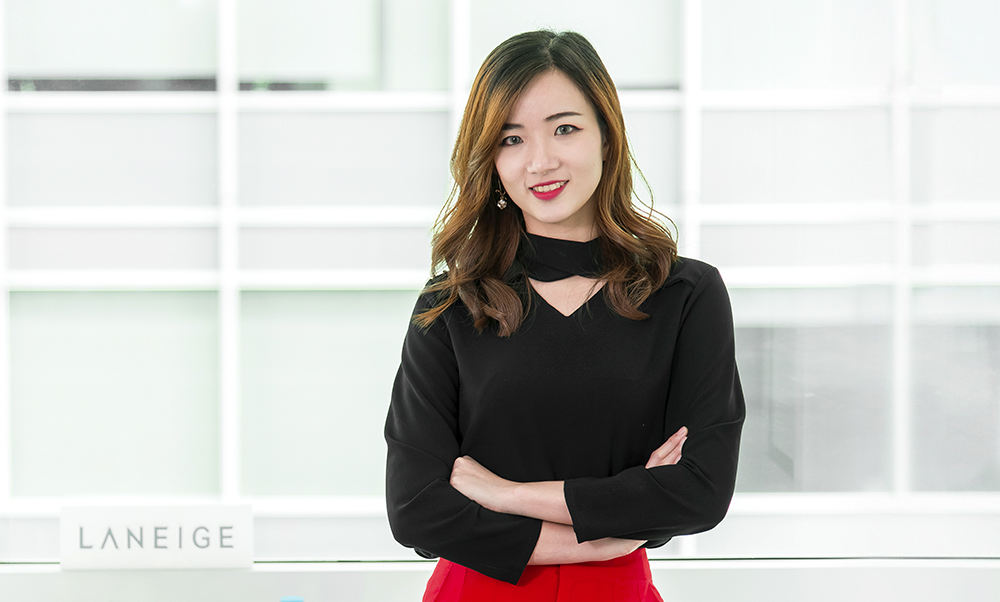 When did you join Amorepacific Malaysia?
I joined the company in June 2016. I've been with the company for 2 years now.
Why did you choose to join Amorepacific Malaysia?
Amorepacific is the leader in Korean Beauty Cosmetic and I've always wanted to be part of this growing company. I'm truly lucky to be accepted into the company.
Share with us your journey in Amorepacific Malaysia, from when you started till now. How the company has grown and your experience with the company?
In the last 2 years, my team at Laneige has expanded and I'm happy to see more and more dedicated team members joining us. I'm also progressively acquiring new skills and getting better at what I do.
What do you like most about your job?
I love the fact that everyone shares the same vision and is dedicated to achieving the same mission. That makes work a lot easier. We all support each other and work together in order to achieve a shared mission.
What is your proudest moment / key achievement in Amorepacific Malaysia?
For me, it was the CSR programme that Laneige embarked on. I was touched by how the programme could change the lives of the less fortunate and I was certainly proud to have played an active role to help make a difference in people's lives. Laneige's CSR programme was meaningful. Clean water was made accessible for rural villagers for the first time through this programme. It may seem like a simple installation of water filtration system but the programme had a positive impact on the livelihood of the villagers as they no longer need to suffer from water-borne diseases and are able to live a healthier life.
How do you find the working culture in Amorepacific Malaysia?
I love the working culture here as employees at all levels are involved in decision making. The organization has a coherent mission and strategic plan that helps us to effectively achieve our goals.