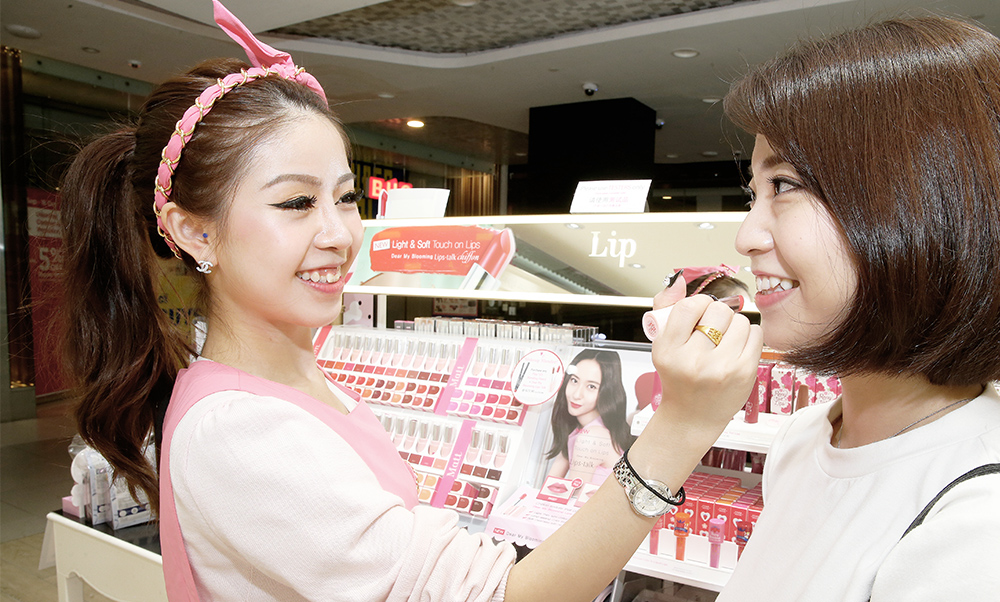 What gets you excited to go to work?
I get to meet different types of customer daily. Everyday seems new and challenging for me as I develop problem solving skills.
What are you passionate about in your job role?
As somebody who loves makeup, being able to introduce customer what I fond and allowed to share my knowledge with them is something I'm proud to do.
Share with us about your accomplishment in your job which you are proud about.
Occasions when customers come back to me, complimenting products recommended to them. It makes me gain a good sense of satisfaction and that never fails to motivate me to do even better at my job.
What are your favourite memories working in Amorepacific Group?
One of my favoured and memorable one would be during Pink Play Event held last year. There are many of us working long hours throughout the event. Nevertheless working with a great bunch of people and seeing all the regular customers gathering and enjoyed the event makes everything worthwhile.
What do you enjoy most about the company?
Being acknowledged, being able to work like a family and discussing ideas with an open mind.
What makes our workplace culture unique?
Store is always lit up giving a lively atmosphere. All of us work well together and help each other when in need like a family.
Three words to describe our company's culture
Innovative, customer oriented and trendy.
Do you agree with our Company Values or find them important?
Our company values being innovative and open minded. We need to be innovative to be a distinctive brand and becoming a trend setter. Being open minded to explore ideas from all direction.
Are you proud to be a member of your team?
Yes I'm proud to be one of them. We have great teamwork, and that makes everyday a pleasure to work.