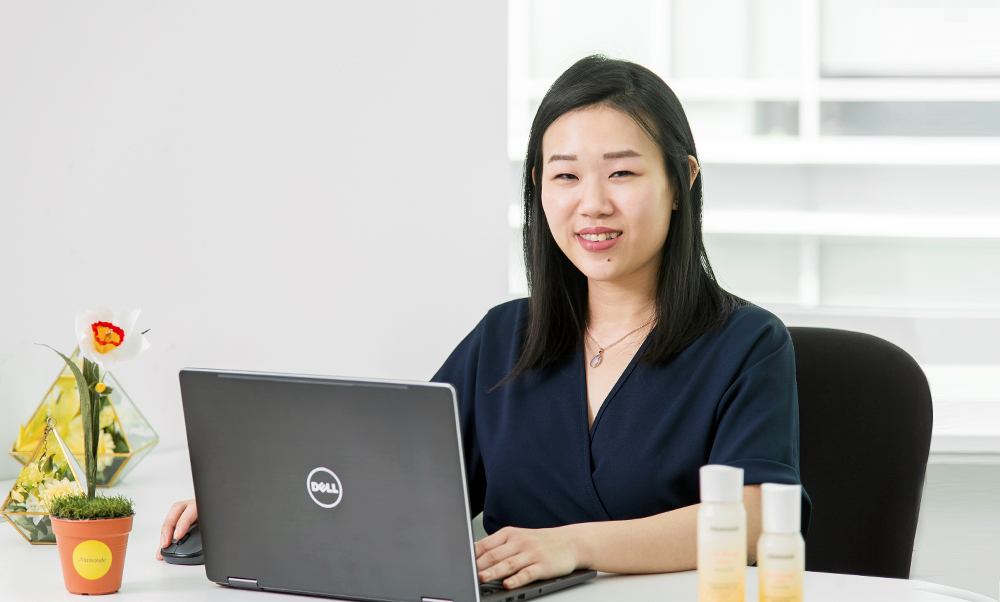 When did you join Amorepacific Malaysia?
I've been in the beauty industry for quite awhile now and it is always my desire to work in Amorepacific Malaysia as it is a reputable company to work for. Apart from that, working in a Korean cosmetic company does appeal to especially when I'm a long-time K-Beauty enthusiast. I jumped at the opportunity when I was informed of a job opening. It was one of the best decisions made.
Share with us your journey in Amorepacific Malaysia, from when you started till now. How the company has grown and your experience with the company?
I have not been in Amorepacific Malaysia for very long and it has been quite a roller coaster ride for me. As Mamonde is a fairly new in the market, there were challenges but they were also rewarding at the same time. It's fulfilling to see my team expanding and soaring for greater heights. I have witnessed other teams going through the same progress, which is just great accomplishment for the company.
What do you like most about your job?
My amazing superiors and my team mates. I couldn't ask for a better team! Working with a team of superstars has enabled me to learn so much. Gaining knowledge has helped me a lot at doing my job.
What is your proudest moment / key achievement in Amorepacific Malaysia?
I feel proud of the team and myself when I saw the milestones the brand has achieved since I joined the team. Every quarter, we are given the reports on each brands performance and it is very fulfilling to see what we have achieved, given the challenges that we faced.
How do you find the working culture in Amorepacific Malaysia?
I find working here wonderful. We're like a family! Also, the management emphasizes work-life balance which I think a lot of other companies do not emphasize enough.