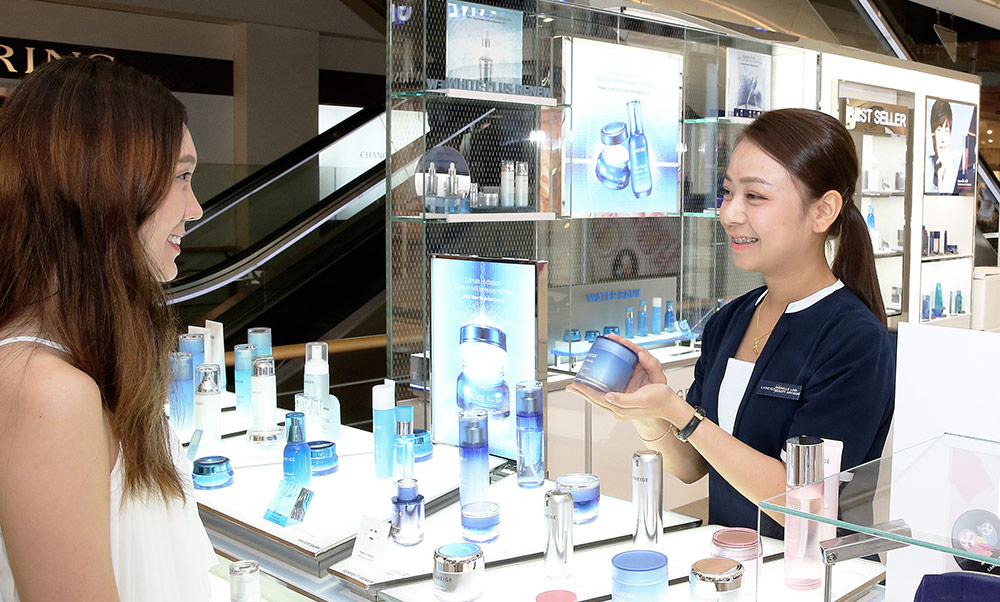 What gets you excited to go to work?
The possibility of surprised by new challenges and opportunities on a brand new day.
What are you passionate about in your job role?
My passionate in my job is because I love K-beauty. Furthermore, company always provide K-beauty makeup and skincare training for us.
Share with us about your accomplishment in your job which you are proud about.
Because of LANEIGE, so that I have opportunities to learn and exposure makeup and gain experience. Now I'm a LANEIGE makeup specialist, I proud because I have apportunities to represent LANEIGE to attend sponsor event and sharing K-beauty makeup to media.
What are your favourite memories working in Amorepacific Group?
My favourite memories working in Amorepacific Group is I attend LANEIGE global event at year 2015 with my makeup team members. It's give me a chance to met global media and Amorepacific team from different country. It's had fun and memorable.
What do you enjoy most about the company?
Is when we are gather at office for training, team building and event. Is becasue of company is treat us as family member, they're sweet and caring us. Therefore, we are happy learning new k-beauty makeup and skincare products in a confort environment.
What makes our workplace culture unique?
a strong work culture attracts and retains employees. When people love working somewhere, they naturally become brand ambassadors and boast about their organization to others via word of mouth and social media. Great publicity gets the word out fast.
to make customers happy, we have to make sure our employees are happy first.
Three words to describe our company's culture
Culture, innovation and sparkle
Do you agree with our Company Values or find them important?
Yes, I'm agreed. Values create a common language that motivates and bonds us. Values shape and define our company culture, which means that they also impact our growth and productivity. These values that we've created and documented dictate how we run our company and how we work with both clients and employees.
Are you proud to be a member of your team?