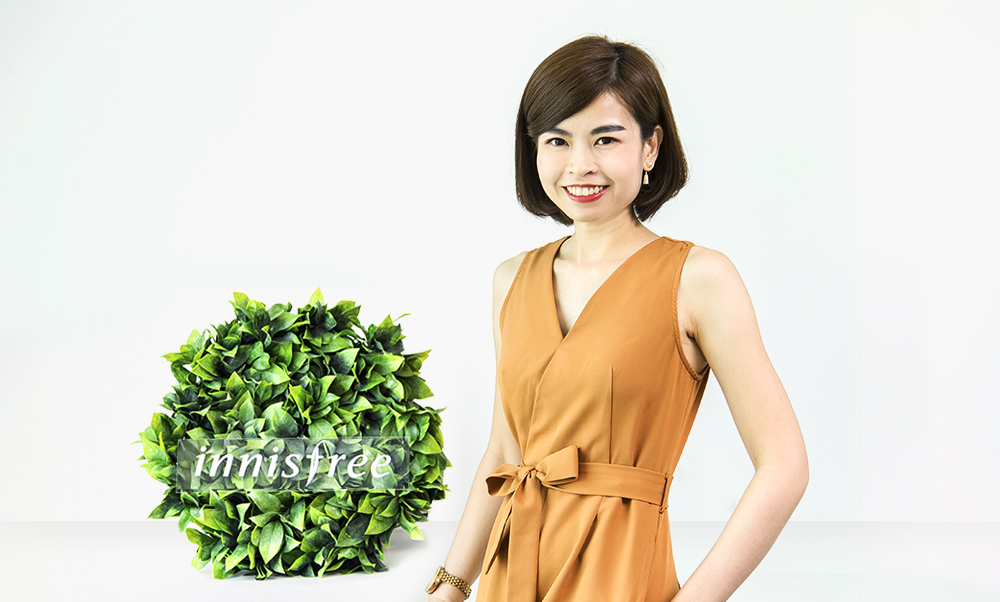 When did you join Amorepacific Malaysia?
I joined AMOREPACIFIC Malaysia in November 2014, and this year marks my 4th year working in this company.
Why did you choose to join Amorepacific Malaysia?
I've always enjoyed working in the beauty industry, and AMOREPACIFIC being the biggest Korean cosmetic company appealed to me. I believe working in big company offers more learning opportunity and I can challenge myself more.
Share with us your journey in Amorepacific Malaysia, from when you started till now. How the company has grown and your experience with the company?
I started my journey here with AMOREPACIFIC Malaysia when innisfree was first launched in Malaysia. The innisfree team comprised of just me and the Brand General Manager of innisfree at that time. The brand has expanded rapidly in the last 4 years in terms of our sales outlets as well as the size of the team. innisfree Malaysia today has 9 stores in Malaysia and I have 12 teammates now! AMOREPACIFIC Malaysia has a comfortable working environment and everyone here is like a family. We are a close-knit community here.
What do you like most about your job?
I like working in innisfree's marketing department a lot mainly because the brand is young, flexible and aggressive in creating excellent customers experience while supplying high-quality products, which make the brand one of the top beauty brands now in Malaysia.
What is your proudest moment / key achievement in Amorepacific Malaysia?
I'm happy to be part of the innisfree team as the brand is growing exceptionally strong in Malaysia, and I felt extremely proud when innisfree Malaysia was selected as one of the Top 7 Performers in the AMOREPACIFIC's ABC Jangwon Award in 2017!
How would you find the working culture in Amorepacific Malaysia?
AMOREPACIFIC Malaysia provides a very comfortable working environment and we have nothing to worry about, but just solely focus on our work! This could be the most ideal workplace one can ask for.