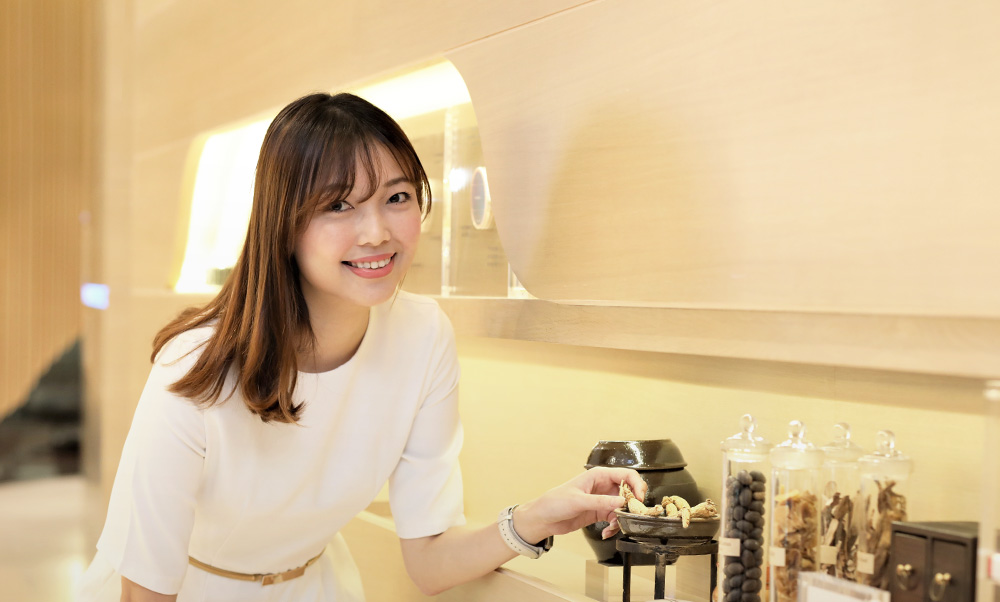 What gets you excited to go to work?
That I am passionate about my work and proud to be part of AP.
What are you passionate about in your job role?
I am able to contribute to building brand awareness in Singapore and upholding the unique characteristic of the founding brand of Amorepacific – Sulwhasoo.
Share with us about your accomplishment in your job which you are proud about.
I am able to organise and plan events for the brand, as a result, the brand receives positive reviews on media and word-of-mouth.
What are your favourite memories working in Amorepacific Group?
I remembered in Nov 2015, Sulwhasoo held an event on Sulwha Cultural Exhibition. At the same time, members from HQ visited were in Singapore as well, and visited the event. When we were being introduced as members of Sulwhasoo at the event, the members from HQ welcome us on board of Amorepacific and thanked us for our efforts. He also said to me, please pardon us, if there are anything lacking. This encounter leaves a deep impression on me and I felt touched and appreciated as this is the first time in my career, I encountered management asking employees to pardon them for anything lacking – it makes us feel appreciated.
What do you enjoy most about the company?
I enjoy the harmony between each brands
What makes our workplace culture unique?
We called ourselves Asian Beauty Creator and we are always trying to be innovative in products to make lives beautiful
Three words to describe our company's culture
Compassionate, innovative, serious in what we do
Do you agree with our Company Values or find them important?
Yes. They serve as a constant reminders to us of Amorepacific's rich legacy and our commitment to innovation to create a more beautiful world.
Are you proud to be a member of your team?
I am definitely proud to be part of Sulwhasoo, which is Korea's iconic global luxury beauty brand.