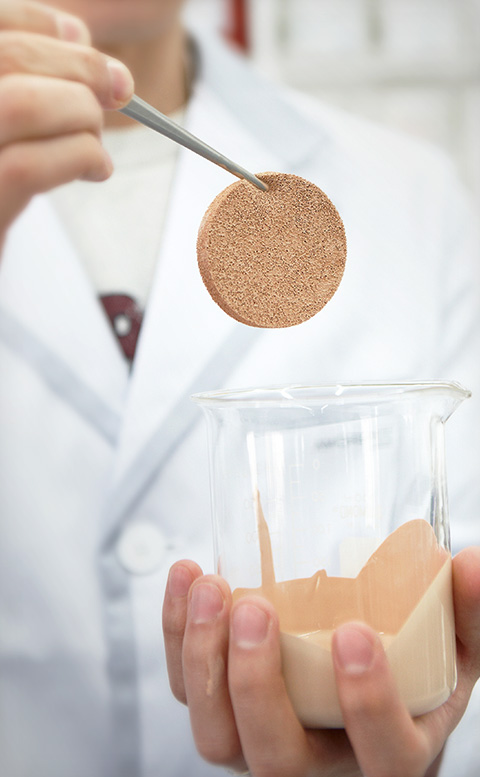 It was the smudge-free, even impression created by a parking stamp that sparked the Aha! moment. Amorepacific's Cushion Compact is the world's first liquid-impregnated sponge type through liquid stabilization technology using specifically designed urethane form.

- Researcher Choi Kyungho, Project Leader, Current Head of Amorepacific Cushion Laboratory
In the early 2000s, damage from UV rays was on everyone's mind. As women sought to protect their skin throughout the day, it became clear that carrying sunblock was cumbersome, and reapplying heavy layers on top of their makeup was unappealing.
With eyes on innovation, Amorepacific sought to invent a product to enable women to get UV protection and give them a touchup that was convenient and quick, and most importantly, keep them looking naturally flawless. Our solution was a lightweight formula in a portable package, the Cushion Compact. The innovative Cushion Compact was an immediate international hit, quickly becoming a staple in women's beauty bags since its debut in 2008, and leading the K-Beauty trend in the global market.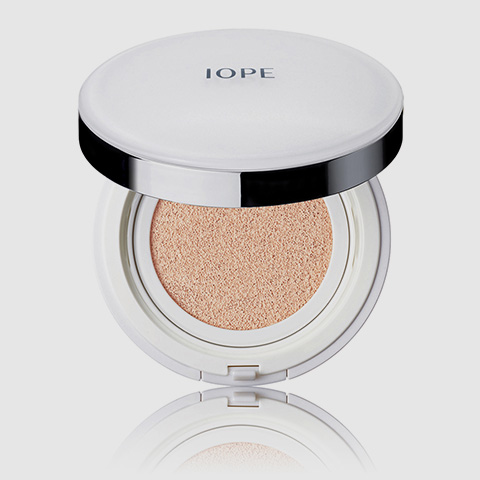 The Amorepacific found unconventional inspiration in the smudge-free, even impression of an ink stamp, which would hold the formula and allow for easy application.
It was not easy finding the right sponge material that suited the new product. There was a long and comprehensive testing period, but no material reached our high standards so our researchers decided to look at different industrial areas using sponge as a product. From doll manufacturers to mattress factories, Researchers went to every factory available that used sponge materials. At the end, they found a polyurethane foam that had never been used in the cosmetics industry before. The final test was carried out with great suspense but the result was a success- the liquid did not flow! Amorepacific had finally found the right sponge for the product.
With its proprietary Cell-trap technology, Amorepacific was able to penetrate a low-viscosity mix of sunscreen and skincare into the specially-designed sponge of urethane foam. By keeping the liquid formula within the 800,000 pores of each Cushion sponge, Amorepacific was able to control the fluidity as well as stabilize the formula keeping it from separating and also making it possible to create a thin makeup layer. The Cell-trap technology also kept the formula from spilling, running, or drying out.
The complex formula we developed was the perfect complement to the innovative design; a hybrid of base makeup, sunscreen, skincare functions and skin cooling effects which is an exclusive feature of Cushion Compact.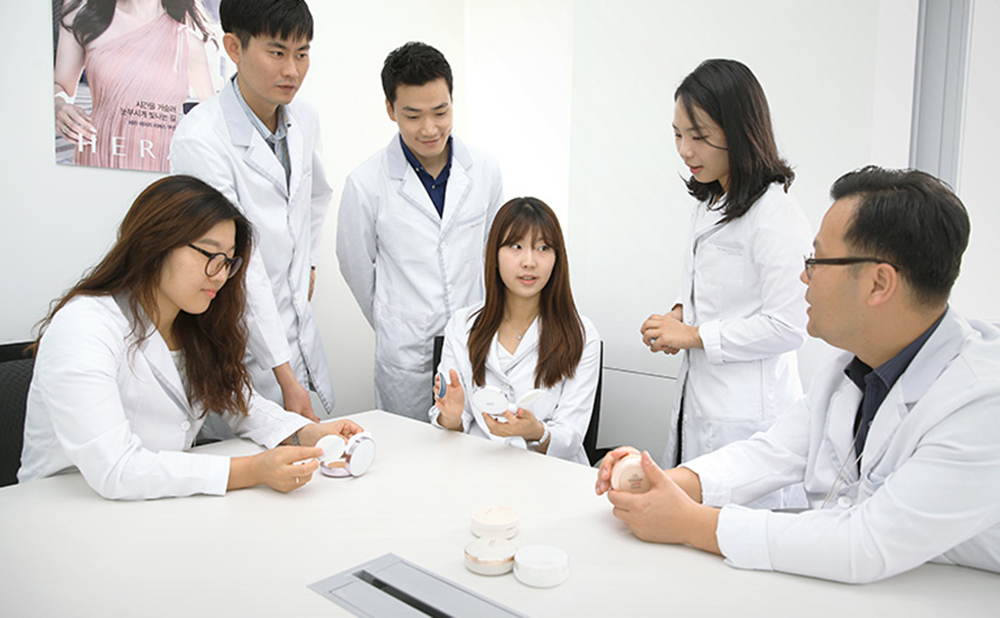 To apply this formula marvel, Amorepacific developed the Air Cell puff optimized for the Cushion Compact. Each 3-layer puff absorbs and delivers moisture better than a traditional sponge and allows for close application to the skin which enhances its hydrating effect while also providing an anti-bacterial benefit.
With Cushion Compact, many customers have experienced how easy it is to fix their makeup and reduce the time for base makeup, thereby changing their entire beauty routine.