Heritage Ingredients
Green Tea
The core ingredient of Asian Beauty discovered through Amorepacific's technology and which began from the beautiful commitment to our tea culture.
Cultivating the Wasteland,
Restoring Our Culture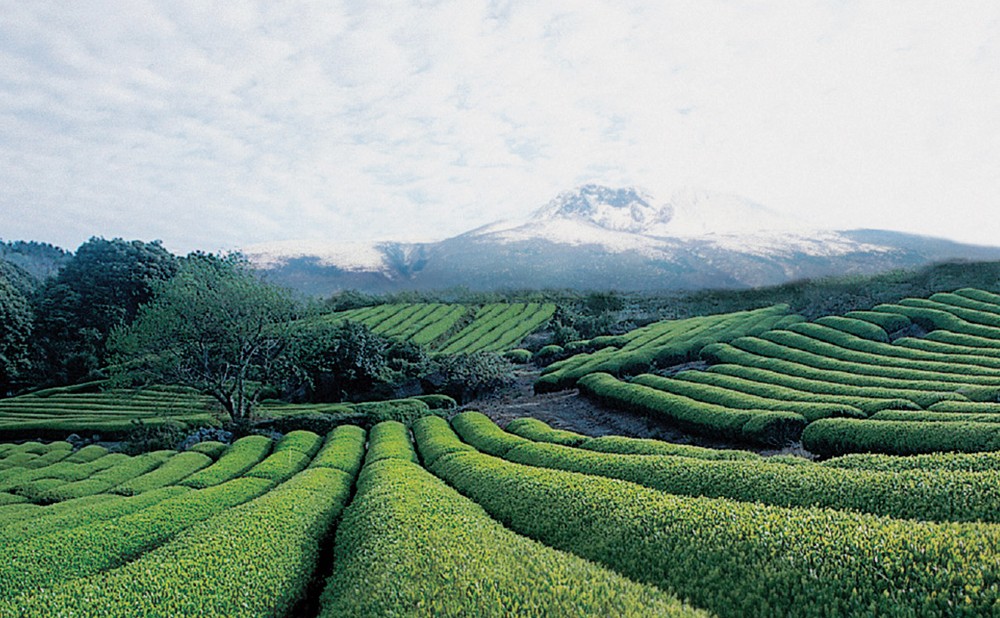 "Any country in the world has at least one unique cup of tea, while Korea does not. I wish to create our own traditional tea culture regardless of the sacrifice required." -<Amorepacific founder Jangwon Suh Sungwhan>
Amorepacific's beautiful commitment to green tea began with the determination of Amorepacific founder Jangwon Suh Sungwhan who tenaciously pursued to create our own tea culture, which suddenly disappeared despite a 1,000-year long history. He cultivated the wastelands in Jeju – lands that were neglected and considered barren for farming even until the 1970s – and finally formed green tea fields after enduring a long and arduous process of clearing away stones one by one from the fields. This was the foundation of one million pyeong (about 3.3 million square meters) of Dosun Tea Garden, Seogwang Tea Garden, and Hannam Tea Garden in Jeju. Today, green tea is one of Amorepacific's main heritage ingredients and valuable asset.
Jeju was found at long last as the place to cultivate the best green tea. And on the island, Seogwipo area has the best conditions to grow green tea plants. Amorepacific discovered a new value of beauty by using green tea plants cultivated in Jeju combined with history and cutting-edge technology.
Green Tea Research for
Beautiful Skin, the Uncharted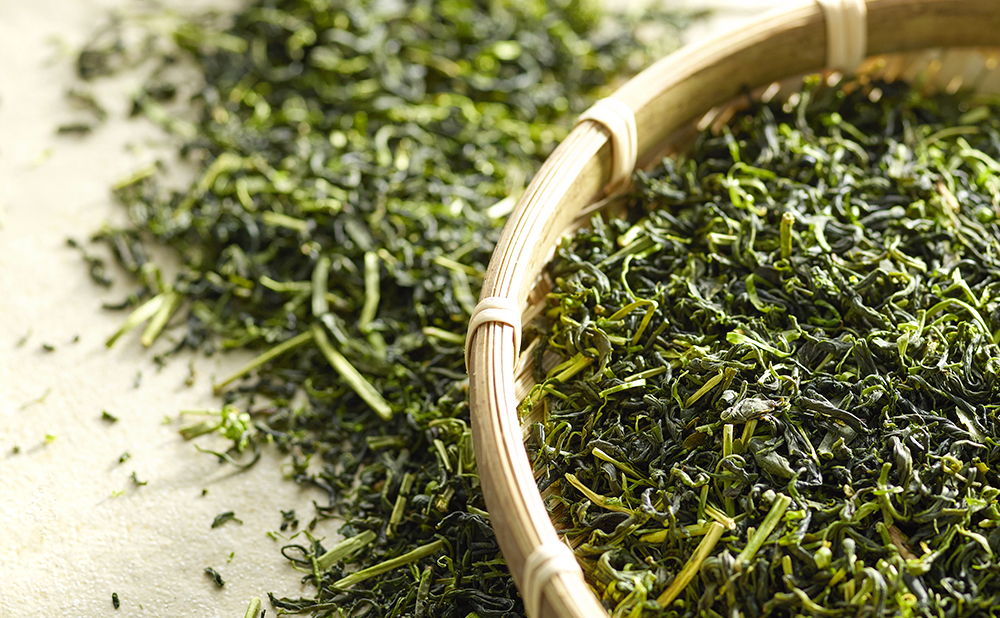 Amorepacific, which launched the first ever green tea-based cosmetics 'Meero' in 1989, studied breeding new varieties of green tea with a focus on functionality since the 2000s. This was an unknown field in research where no global beauty company had entered as the purpose was to develop new varieties with the perspective of beauty added to the value of green tea for drinking. Relentless pursuit of research and development of green tea varieties for more than 15 years led to the birth of Jangwon No. 2 and No. 3 varieties containing high levels of amino acids and catechins that maximize the natural skin benefits of green tea. The two varieties are used in a wide array of Amorepacific products. Even to this day, Amorepacific is at the forefront of discovering functionality of green tea and developing new variety green tea with high concentration of such benefits.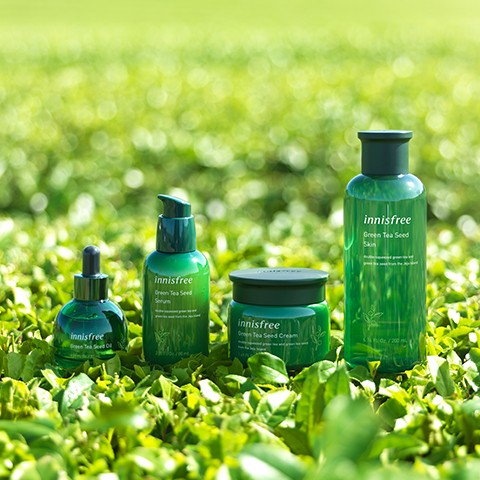 But it didn't stop there. Amorepacific is expanding its scope of research into green tea to find materials with new skin benefits that can be derived from green tea. It focused previously on tea plant leaves that were more commonly used and expanded to various parts of the plant, improving the level of research. Tea plant flowers that increase the effect of catechins – green tea's main compounds with antioxidant and wrinkle-improving properties along with anti-inflammatory benefits – tea plant seeds that have moisturizing benefits containing high levels of plant-derived unsaturated fat, and tea plant roots that have skin regeneration benefits with high concentration of green tea's unique saponin. All these materials have limited harvesting time and are rare, low-yielding materials. They are research assets almost exclusively held by Amorepacific, out of all global beauty companies, because of its tea gardens.
Various Products Delivering
New Value and Beauty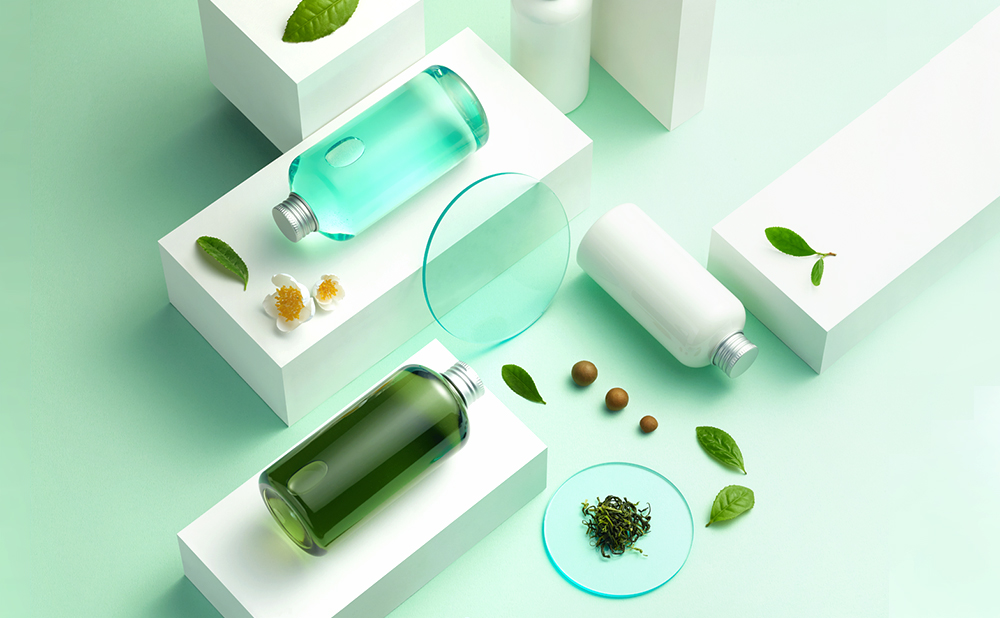 Amorepacific's green tea has become the basis of the philosophy of many global brands, including Amorepacific and Innisfree, delivering new value and beauty that the world has yet to have seen to customers worldwide. Based on research into different parts of tea plant, Amorepacific offers new skin benefits found in the flowers, seeds and roots of tea plants that were previously not known to the world. It also offers products with better antioxidant properties and wrinkle-improving benefits with the development of Jangwon No. 3 variety, which contains high concentration of first-harvested green tea and catechins. Innisfree's Jeju Green Tea line uses Jangwon No. 2 variety, which contains high levels of green tea amino acid that helps skin moisturizing, and green tea seed oil to deliver moisturizing and clarifying benefits to the skin – a line of products much-loved by customers.
Amorepacific is dedicated to research of various ingredients based on technology and cultivation know-hows on green tea accumulated since 1979. The developed green tea ingredients constantly continue to evolve and develop as core ingredients of Asian Beauty that Amorepacific aims to deliver to customers worldwide. Amorepacific will continue its efforts in delivering Asian Beauty to customers across the world by applying state-of-the-art technology to Asia's traditional ingredient, the green tea.