Heritage Ingredients
Ginseng
Amorepacific is recognized for its technology related to ginseng by continuing research for more than 50 years into the precious ingredient valued since the Goryeo Dynasty.
Amorepacific Founder's Wisdom,
Kaesong Ginseng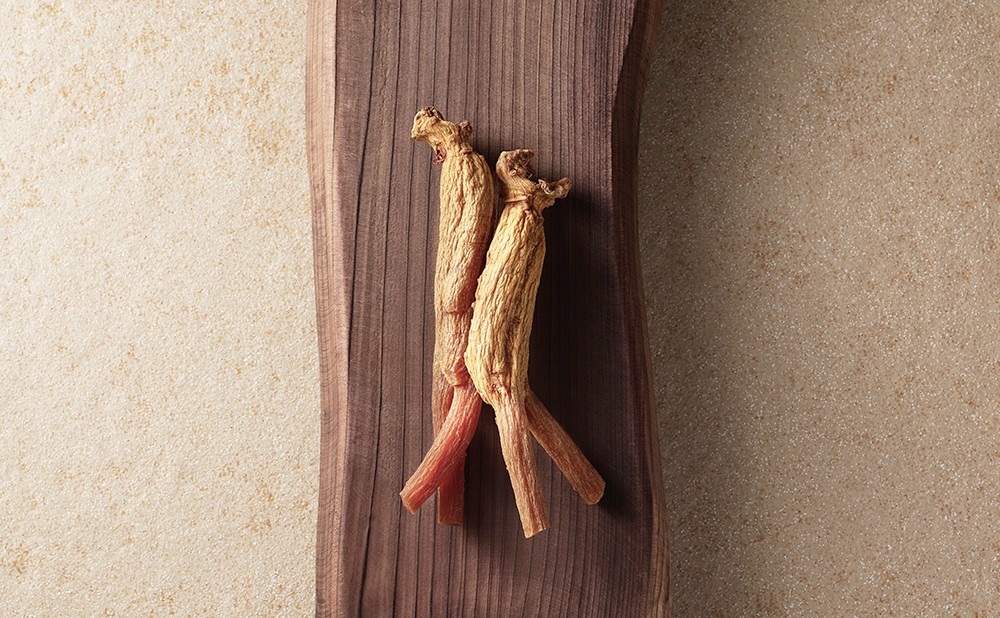 Ginseng is a precious plant well-known around the world since the Goryeo Dynasty and those grown in Korea is considered as the highest of quality. It is an ingredient with a longstanding history and a deep tradition that holds the nature of the Korean Peninsula and the wisdom of the Korean people. Kaesong, which was where Amorepacific founder Jangwon Suh Sungwhan spent his childhood, has been the prime region of Korean ginseng. And the Kaesong-born founder's unique wisdom was the biggest driver for Amorepacific discovering the beauty value held in ginseng. Amorepacific started research into ginseng in earnest at the start of the 1960s since its establishment.
Amorepacific's research on ginseng has now continued for much more than 50 years. Since Amorepacific showcased its first-ever ginseng-based cosmetics 'ABC Ginseng Cream' to the world in 1966, it started research on saponin, a core active constituent found in ginseng, starting from the 1970s. And in 1985, 'Sulwha', the start of the brand 'Sulwhasoo', was born. In-dept research into ginseng continued and based on the research into the efficacy of ginseng ingredients on the skin in the 1990s, Amorepacific successfully discovered how to utilize enzyme in effectively extracting rare active saponin from ginseng in the 2000s.
Amorepacific won many awards, including the Jang Youngshil Award in 2008, the Prime Minister Award of the Korea Technology Awards in 2009, and was selected as Korea's Top 10 New Technology, recognized for its dedication, technology, and passion in ginseng research worldwide.
Relentless Research into Ginseng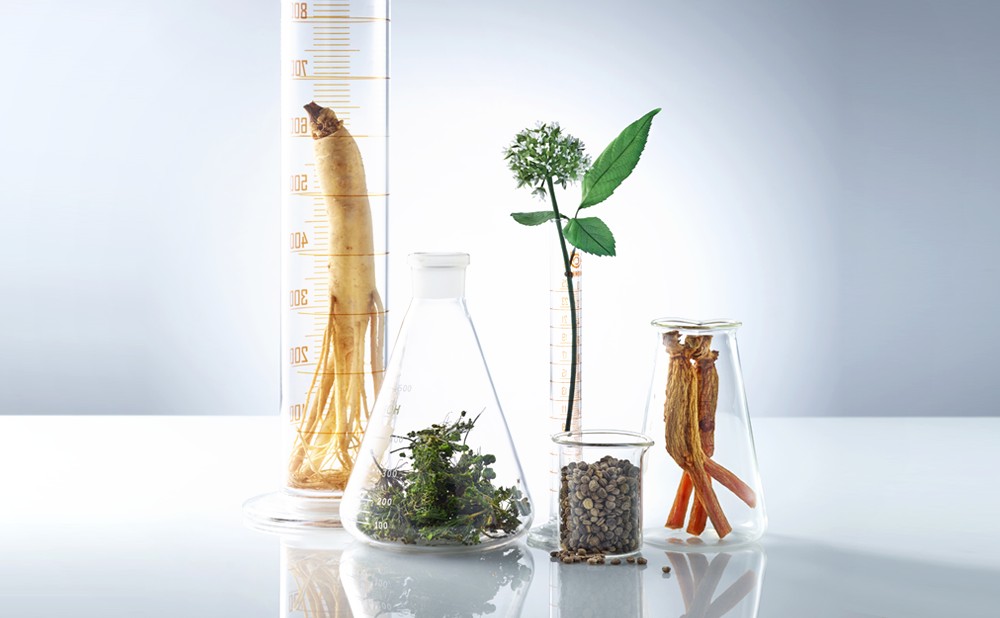 In the 2000s, Amorepacific's research on ginseng further advanced and blossomed through 'bio-conversion' technology. The technology uses enzyme to create high concentration of rare saponin, which only exists in extreme low levels in ginseng. And Amorepacific used this technology to develop products containing rare active saponin, an ingredient found in ginseng with excellent anti-aging and brightening properties.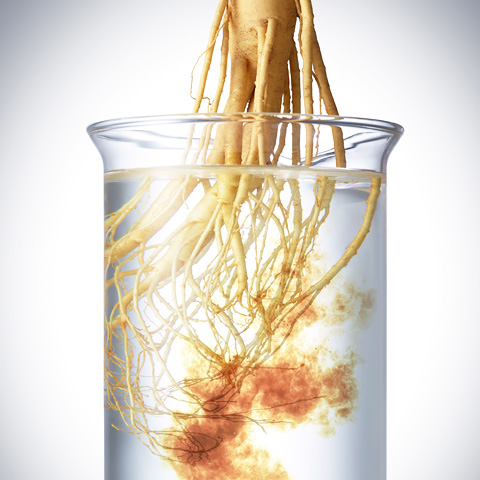 Amorepacific's research didn't stop there. It expanded the scope of research on ginseng including studying the ingredients and efficacy of the different parts of ginseng such as the flower, seed, leaves and stem on top of roots that were more commonly used, the delivery mechanisms to the skin such as Ginsenisphere, large-quantity production of rare saponin using bio-conversion technology and its efficacy, and understanding ginseng cultivation environment and methods. Amorepacific named this technology as 'Ginsenomics' and was able to develop a wide range of high-function, high-potency cosmetics products.
To this day, Amorepacific continues efforts in delivering the good ingredients of ginseng, its strong vitality and amazing potency to customers worldwide by conducting further research into a comprehensive area of ginseng – ginseng cultivation technology using hydroponic cultivation and smart farm, explantation technology that enables consistent production and the creation of high-concentration of ginseng's core ingredients throughout the year, and metabolomics research to identify ginseng's singularity.
The Birth of the Brand that
Encapsulates the Vitality of Ginseng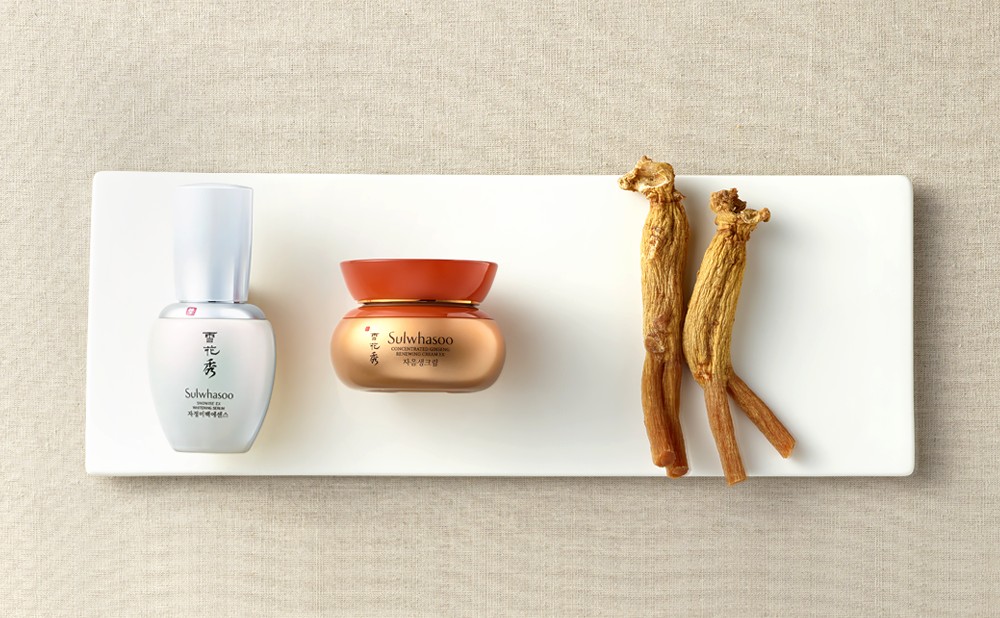 Amorepacific's ginseng research led to the birth of Sulwhasoo, which has become an oriental cosmetic brand representing Korea in the world. It is no exaggeration to say that Sulwhasoo products embody the whole vitality of ginseng from its roots to its flowers. The results of research into different parts of ginseng can be seen in various products including; 'Concentrated Ginseng Renewing Facial Oil' containing oil extract from ginseng seed, which strengthens the skin's power to protect and defend, 'Concentrated Ginseng Renewing Serum' that contains saponin extracted from the ingredients obtained from research on a specialized hydroponic cultivation method for the leaves and stems of ginseng, and 'Concentrated Ginseng Renewing Cream EX' that contains highly-enriched core ingredients of the ginseng flower. In addition to Sulwhasoo, hair care brand Ryo launched its 'Hair Loss Care Shampoo Line' for hair loss, delivering the beneficial ingredients of ginseng to hair roots. And 'Fermented Ginseng Shampoo', which applies ginseng fermentation technology, is loved by many.
Amorepacific is dedicated to continuing research and development of various ginseng-related technologies to make continued improvements. To this day, it continues to study ginsenoside to create a stronger synergy effect with the most optimal combination of ginseng constituents together with the rare active saponin and new methods of delivery to enable a more stable and effective delivery of ginseng benefits to the skin. Amorepacific is constantly making efforts to blend in more beneficial ingredients and the strong vitality of ginseng into diverse products to deliver its potency to customers.