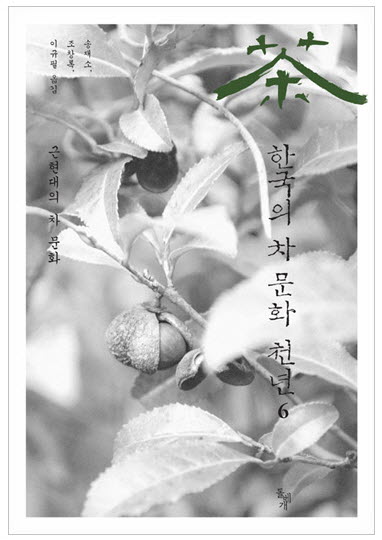 AmorePacific Foundation (Executive Director Hui Taek Lim) and Dolbegae, a publisher, published on June 30, "Six Books on Thousand Years of Korean Tea Culture: Modern Tea Culture," which includes strictly selected old writings that show the modern tea culture of Korea.
The "Thousand Years of Korean Tea Culture" series are being published with support from AmorePacific Foundation launched by AmorePacific, which has led the spread and popularization of a tea culture since early on. The foundation planned the series of comprehensively integrating documents on the ancient tea culture of Korea from the past to the present for the further development of Korea's tea culture.
The sixth book published this time is based on historical and cultural turbulent periods from late Joseon Dynasty to the Korean Empire, Japanese colonization of Korea, and the Korean War. It includes diverse types of documents, such as traditional Korean poems, folk songs, academic papers, and reports, modern poems and research on the tea culture of the Korean peninsula engaged by the Japanese, which were written in Chinese characters, Korean and Chinese characters combined, Korean, and Japanese. In particular, the folk songs sung while cultivating tea leaves and records of interviews held with commoners who personally cultivated tea leaves are noteworthy.
Poems written in Chinese characters comprise the largest share of records on Korean tea culture. However, what is distinctive of this era is that they recorded tea culture from a modern agricultural perspective. They are Jong Su Ahn's "Nongjeongsinpyeon (New Book on Agricultural Administration)," which was Korea's first Western-style agriculture book on the cultivation, harvesting and manufacturing of tea and Ji Yeon Jang's "Nonghaksinseo (New Book on Agriculture)." In addition, they include writings on Korean tea by modern Korean writers and scholars, who mainly wrote during the Japanese colonization of Korea, including Neun Hwa Lee, Il Pyeong Moon, Nam Seon Choi, and Yu Seop Koh. They also contain field trip records and interviews held by the Japanese who attempted to research and industrialize Korean tea of excellent breed, as well as folk songs on tea of southern Korea.
AmorePacific has steadily worked hard to spread a traditional tea culture because it fully stated its green tea business as part of its culture business in 1979. The firm corporate philosophy of spreading a tea culture in Korea that has continued since the business management of former chairman and late Suh Sung-whan, led to the launching of "Osulloc," a premium tea brand. Recently, the company opened the "Osulloc Tea Stone" to further spread a tea culture.
Reference material 1: list of books of "Thousand Years of Korean Tea Culture" (a total of seven books)
1.Late Joseon Dynasty's Tea Culture—Poems
2.Late Joseon Dynasty's Tea Culture—Prose
3.Tea Culture of the Period of Three States and Goryeo Dynasty
4.Early Joseon Dynasty's Tea Culture
5.Mid-Joseon Dynasty's Tea Culture
6.Modern Tea Culture
7.Buddhist Monks' Tea Culture (Recent)
Reference material 2: AmorePacific Foundation
AmorePacific Foundation was established in 1973 to create a better world by supporting academic, education, and culture projects to foster excellent talents. The foundation has since its foundation to this day supported academic research related to women, exploration of Asian beauty, research on Gaeseong merchants, organization of documents on tea, Korea's first primates research, and organization of historical and cultural materials on women's lives, as academic projects. For details on the projects and research achievements made so far, check the foundation's Web site (http://ascf.amorepacific.co.kr/)