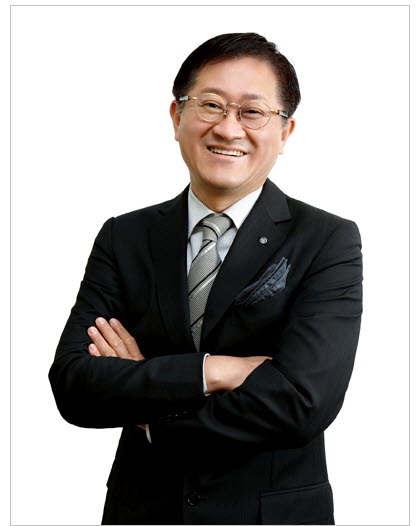 Chairman and CEO Suh Kyung-bae of AmorePacific Group delivered KRW 1 billion to the World Food Programme for its project to support the nourishment of infants and pregnant women in North Korea. The donation was made with KRW 500 million from Suh's personal assets and KRW 500 million as a matching gift from the company.
The UN organization to which donation was delivered,is the world's greatest humanitarian organization working to eradicate hunger in the world with funds created from voluntary donations of governments of different countries, private companies and individual donors. Its headquarters is in Rome, Italy, and has about 15,000 staff working in the world. The delivered donation will be used for the "One Thousand Day Programme" of providing nutritional meals to infants under 2 years old and pregnant and lactating women, as well as other public health projects for mothers and babies in North Korea.
Suh, who continues to work hard for the welfare of women and children following the will of former late chairman and founder Suh Sung-whan of AmorePacific (former Pacific Corp.), has donated for 11 consecutive years. In particular, for five years since 2003, he has supported projects to improve the nutrition of and public health services for children in North Korea through the United Nations Children's Fund (UNICEF). Since 2008, he has supported the provision of public health services and the construction of a ward for infants inside Pyongyang Medical University Hospital through Okedongmu Children in Korea (OKCK). As such, he is actively donating for the welfare of children in North Korea suffering from the poorest public health environment.
"AmorePacific is succeeding the will of its founder who considered trust and responsibility as the corporate credo and has continuously worked hard to create a beautiful and healthy society for the welfare of women and children through sharing," Suh said before delivering the donation. "In particular, this donation is expected to help, even if in a small way, improve the nutrition of pregnant women and the growth of infants in North Korea, who are at blind spots of public welfare," he continued.
*Matching gift—system of company donating as much as the amount donated by members of the company