OSULLOC, a tea brand that brings the nature of Jeju Island, celebrates the grand opening of the renewed Tea Museum on May 3.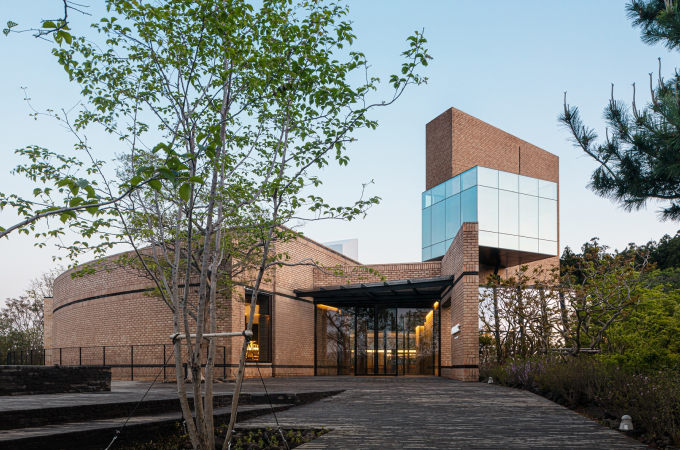 OSULLOC has upgraded the overall service and menus to further enhance the distinctive features of the store that sits in the middle of a picturesque green tea field. The Visitors can now enjoy a more immersive experience of relaxing green tea and the tea field.
Architect Minsuk Cho, from architectural firm Mass Studies orchestrated the effort with a focus on blending the natural landscape with the architecture. Mr. Cho removed excessive structures from the main building to better reveal the essence of the building, inspired by a teacup, and to increase the amount of natural light inside. His work allows visitors to enjoy the view of the green tea field and the Gotjawal forest through the window. He also installed wooden decks outside the building to smoothly connect the interior and the exterior of the building. The new building, Tea Terrace, was designed to create harmony with the surrounding green tea field and Gotjawal forest. An OSULLOC representative said, "We focused on both increasing the seating capacity and allowing visitors to drink tea while enjoying the surrounding nature from every angle."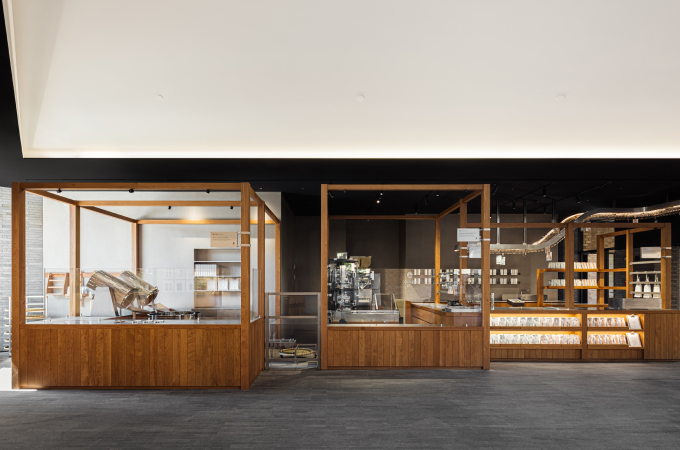 At the Tea Roastery Zone, you can take a peek into the tea production process. You can watch how tea leaves are roasted and even taste and buy the freshly roasted tea. The store offers three types of tea that are only available in Jeju sold in both tea leaves and tea bag form. They deliver the taste and aroma of freshly roasted tea right off the field. In the Product Zone, visitors can buy Tea Museum merchandise and also take photos in the photo booths. Tea Classes held in the Tea Stone will also reopen with new content.
Special menus available only in the Jeju Tea Museum will also be on offer. Green Tea Pavé Sands, which is made with OSULLOC matcha pavé chocolates and 100% cocoa butter, are produced on the spot and sold in the Bakery Zone. Two types of Einspänners, made by mixing Gyeyeok, Jeju's traditional roasted grain powder, with sweet cream and crisp cookies, are also available.
The Tea Museum, located inside Seogwang tea field among three tea fields owned by OSULLOC in Jeju, is the country's first tea museum founded to promote Korea's tea culture. The museum, featuring a stunning view of the organic tea field, has attracted over 2 million visitors annually since its open in 2001.