OSULLOC, Korea's leading premium tea brand, reopened its new Tea House MMCA on February 18.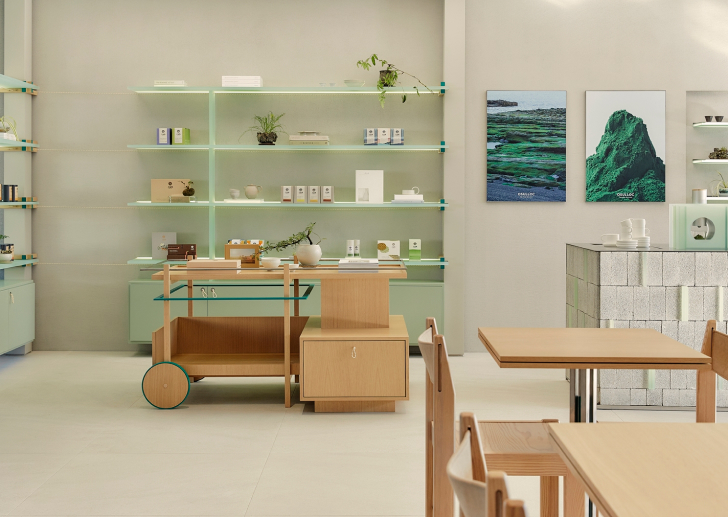 The redesign project of the space, based on the concept of 'Gazing Into' , aimed to interpret traditional elements from a modern perspective and to allow visitors to enjoy the view of the museum through borrowed scenery, a traditional landscaping technique.
In line with the reopening, a variety of special matcha menu items have been launched as well. A total of 6 signature menu items, including 'Matcha Shot Vienna', 'Matcha Shot & Coffee Vienna', and 'Matcha Shot Caramel Rocher', can only be found at Tea House MMCA. At the 'Matcha Bar', introduced for the first time by OSULLOC, customers can see how the menu, including match shot, is made, which adds fun to the fresh and fragrant flavor of matcha produced with young tea leaves of the highest quality.
'Soft Ice Cream', one of the bestsellers of OSULLOC Tea House, is also available in three upgraded flavors. It features an even richer flavor and texture created through the optimal ratio of green tea and milkfat.
An official from OSULLOC said, "We wanted to propose a new tea life and culture through the reopening of the OSULLOC Tea House MMCA. We will continue to offer differentiated brand experiences and values with various concepts of each Tea House."