Amorepacific Group strengthens strategic partnership between its subsidiary, PacificPackage, and French packaging company, AUTAJON.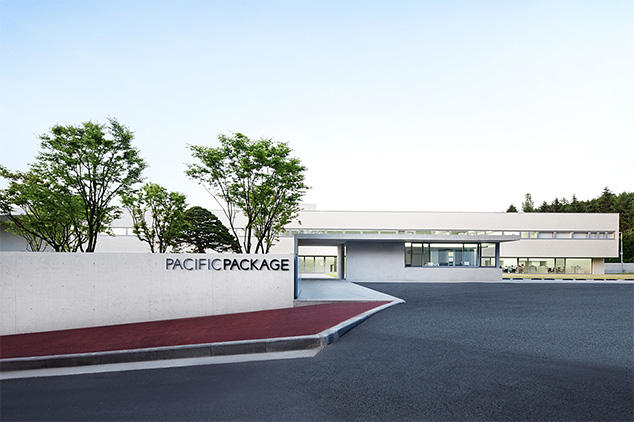 ▲ View of the establishment of PacificPackage in Cheonan, Chungnam
Since 2015 when the two companies signed an MOU, PacificPackage and AUTAJON maintained a close partnership of exchanging technology and knowhows. To further deepen the partnership with AUTAJON, which has outstanding design capability and strong quality competitiveness, Amorepacific Group decided to sell 60% of PacificPackage equity to AUTAJON. The remaining share of 40% will continue to be owned by Amorepacific Group.
This collaboration with AUTAJON will be an opportunity for PacificPackage to ensure the highest level of competitiveness in technology, manufacturing, quality, and overall logistics as well as lay the foundation to further expand into the global market. In addition, PacificPackage will be able to identify additional customers through AUTAJON, allowing the partnership to become a new growth engine for the sustainable growth of PacificPackage.

Introduction of PacificPackage PacificPackage is a beauty packaging company that mostly handles cosmetics packaging and luxury shopping bags. The company was established in 1968 and there are around 60 employees working at its establishment located in Cheonan, South Chungcheong province.
Introduction of AUTAJON AUTAJON is a company specializing in packaging and labels, especially focusing on cosmetics and perfume packaging and wine labelling. Established in 1964 in France, the company currently has 40 establishments mainly in Europe and across the U.S. and China with approximately 4,000 employees.