Goutal, French Maison de Haute Parfumerie, today reveals a reaffirmed and revitalized identity.
They highlight the essence of the brand, focuses on their heritage, and reinforces their uniqueness in capitalizing on its values and codes to look firmly to the future.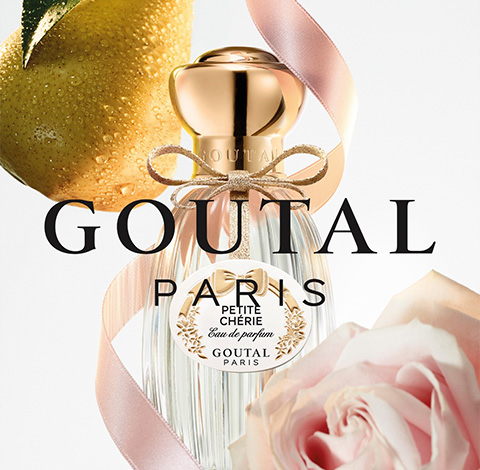 40 years after the creation of the house by the creator, Annick Goutal, Goutal presents a new bottle design, the one which has been adored by fans worldwide for the years.
The iconic bottle is back, with a shape of bottle and cap redesigned to bring a touch of modernity while keeping their unique and vintage character.
THE KNOW-HOW OF EMOTION In its forty years of existence, the Maison Goutal has developed an exceptional savoir-faire: the art of creating rare olfactory compositions which tell a story. Composed of the rarest and most noble essences, each perfume awakens the imagination, invoking an emotion, a childhood or holiday memory, the poetry of a journey. Iconic fragrances such as Eau d'Hadrien which tells an enchanted escapade in Tuscany, Petite Chérie which exemplifies a declaration of love from a mother to her daughter, and many others like Rose Pompon, Le Chèvrefeuille and Le Temps des Rêves conjure up memories of one's own.
ALL THE SCENTS OF YOUR LIFE Since 1981, this Maison de Haute Parfumerie has been offering unique creations that accompany all the women in their moments of life. Scents to give as gifts but also to indulge yourself, perfumes that will evoke emotions, remind you of cherished moments, awaken memories, and tell a part of your story.

"We wanted to reaffirm our unique positioning on this niche fragrance market while reconnecting with our values, DNA, and story in a more contemporary style." said Kay Lee, General Manager of Goutal. "We expect that this new impulse will seduce our current clients and target new consumers for future growth."
These new products are now available in Goutal's boutique and brand website (goutalparis.com) as well as in leading luxury perfumeries, leading departments stores.