Amorepacific developed braille tags for bath products and won the Red Dot Design Award 2022 in the Brands & Communication Design category.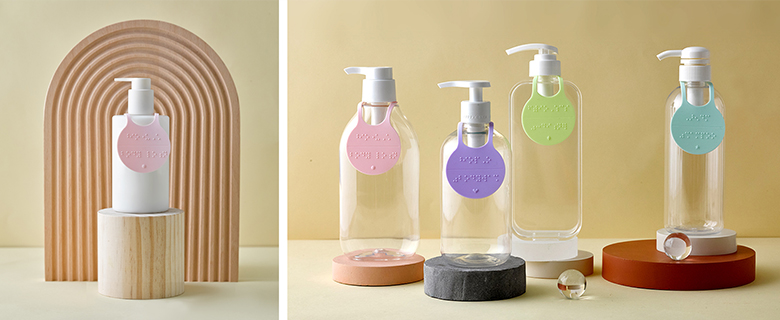 The product that won the award is the 'braille tag' for haircare and body products. The tag was designed in consideration of consumers with visual impairment who struggle with telling different bath products apart such as shampoo and body wash because there is no braille indication on the containers of the products.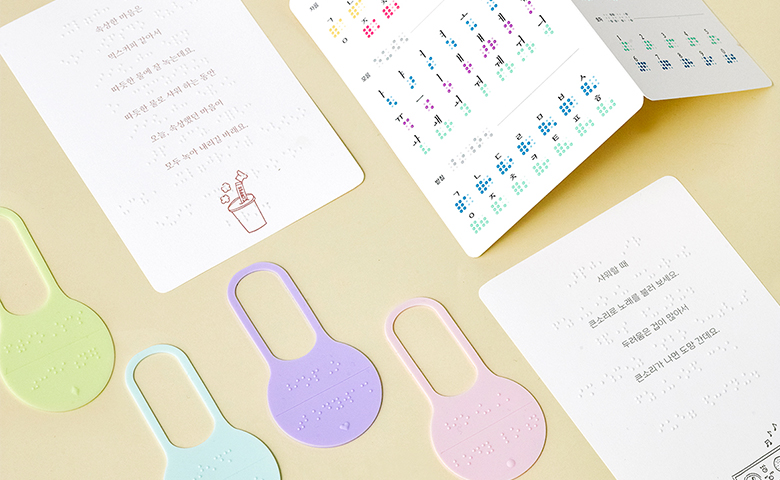 They come in four types of silicone-based braille tags along with two postcards, and a list written in braille. Braille indicating body wash, body lotion, shampoo, and conditioner are written in both Korean and English on each of the tags. And on the bottom of the tags, there are various shapes engraved to help consumers distinguish between products. The tags are also designed to be placed on various bath products of different shapes and sizes.
Amorepacific made sure the tags were reviewed by consumers with visual impairment during the process of developing the braille tags and donated the tags to the students at the Seoul National School for the Blind in Yongsan-gu, Seoul.
The Red Dot Design Award, awarded by Design Zentrum Nordrhein Westfalen in Germany, is considered as one of the three most prestigious design awards in the world along with iF Design Award of Germany and the International Design Excellence Awards (IDEA) of the US. It selects and awards creative and innovative products every year.