Amorepacific launches 'BTS I Amorepacific Lip Sleeping Mask Purple Edition' in collaboration with BTS.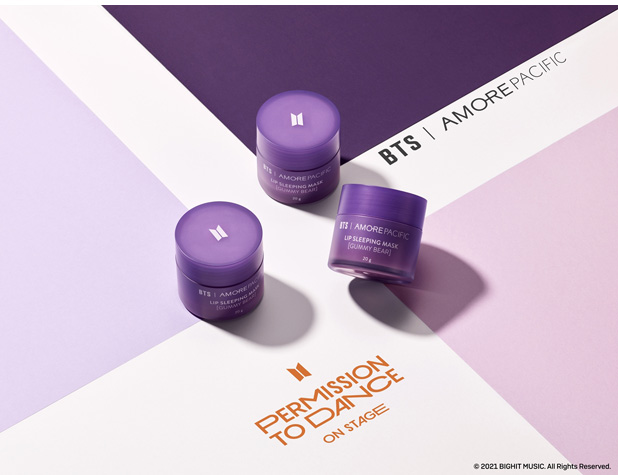 The product, which will be offered as a limited edition, was designed in celebration of the 'BTS PERMISSION TO DANCE ON STAGE' tour. It reflects the concept of 'Sweet Purple Dreams!' and uses the sweet 'Gummy Bear' scent to express the message of "sweet purple dreams." The product packaging also comes with a BTS tour artwork in the design along with the BTS logo in the front of the product container, adding value as a collectible item.
Amorepacific will also take part in the 'BTS PERMISSION TO DANCE ON STAGE-LA' performance, which will be held at SoFi Stadium in LA from November 27 to 28 and December 1 to 2 (local time), as a sponsor of the event.
At the performance, Amorepacific plans to unveil a video promoting the limited-edition product that expresses the theme of the collaboration at the offline venue and through online live streaming. The video captures the sweet moment with Lip Sleeping Mask using the message of BTS' popular song Permission to Dance, "we don't need permission to dance."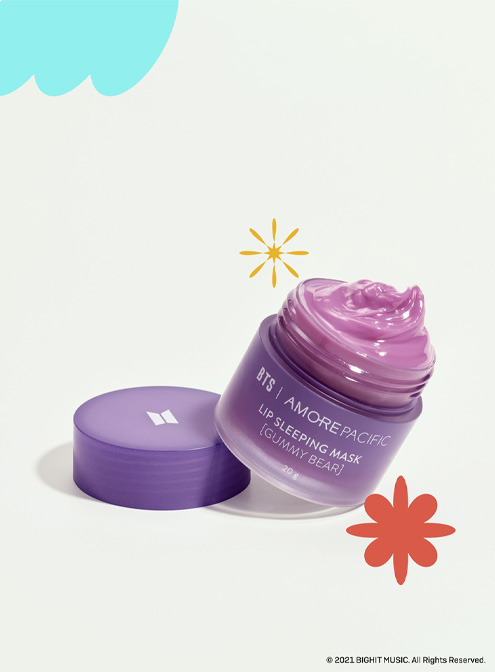 'BTS I Amorepacific Lip Sleeping Mask Purple Edition' will be available from November 26 via Amorepacific online shopping mall, 'Amore Mall.'
Lip Sleeping Mask, which will be launched as a limited-edition collaboration product, is a global best-selling product of LANEIGE. It treats the lips' dead skin cells during sleep, while delivering moisturizing ingredients to maintain smooth and plump lips that last throughout the day. It comes in various fragrances, including Berry, Grapefruit, Apple Lime, and Mint Choco, and is loved and adored by customers worldwide. The product also has 'Berry Fruit Complex,' which contains pomegranate, grape, and raspberry extracts, delivering rich nutrients to the lips.