In celebration of the 76th anniversary of the establishment of Amorepacific Group, a ceremony was held in a digital and untact manner in a metaverse.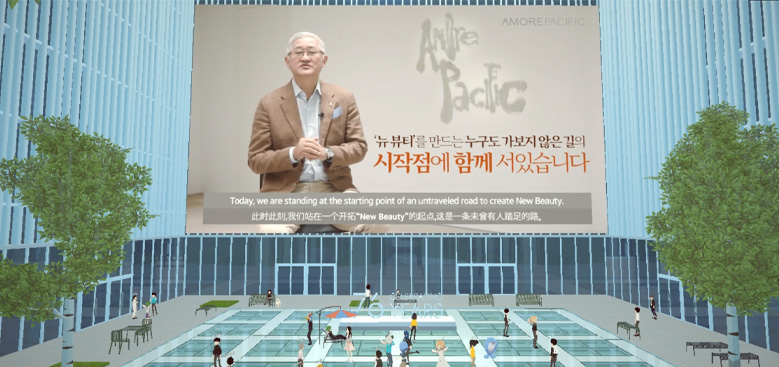 ▲ Chairman & CEO Suh Kyung-bae delivering a message celebrating the 76th anniversary via metaverse
Employees at home and abroad as well as long service award winners joined the metaverse from their offices and home to celebrate the 76th anniversary in a festival concept that was held for three days (September 1 to 3).
Key parts of the company headquarters were created in the metaverse, allowing members to experience the company in a way they couldn't offline. Members accessed the space, set up their characters and added items then moved around the company, while taking part in various programs such as leaving congratulatory messages for long service award winners at the Hall of Fame, playing company history quizzes, escape room games, or going on a heritage treasure hunt quest, in celebration of the anniversary.
In addition, all members of Amorepacific Group reaffirmed their commitment to 'customer-centric' philosophy the company has advocated for the past 76 years despite challenges and shared commitment toward the company's future direction by embracing its spirit of 'striving to contribute to mankind through beauty and health' and its mission 'We make A MORE beautiful world.'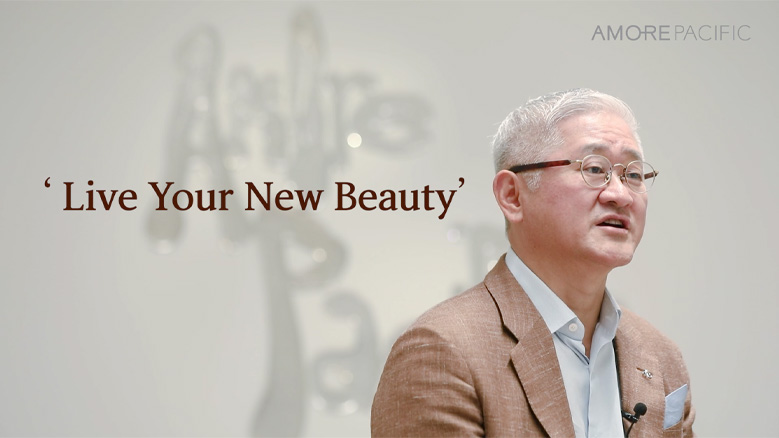 The ceremony, which was held on September 3, began with Chairman & CEO Suh Kyung-bae delivering the commemorative remarks for the 76th anniversary and was followed by congratulating long-term employees and all members coming together to declare the 2025 vision. In a video, Chairman & CEO Suh said, "let's build a world of New Beauty where anyone can live truly free and happy lives by living by their own unique beauty." He continued, "we will focus on high-functional areas like bio and derma as well as the Wellness category for health to expand our company to 'life beauty' business that encompasses all moments of our lives and provide 'ultra-personalized beauty solutions' customized to each customer based on accumulated customer data and digital technologies" and added his vision of "building a better business ecosystem through genuine 'empathy' toward all stakeholders."
Since its establishment on September 5, 1945, Amorepacific Group has continuously communicated with the world to find true beauty and value. It announced its five sustainable management goals 2030, '2030 A MORE Beautiful Promise,' this year and is dedicated to fulfilling its social responsibility with a focus on various CSR and ESG activities as a responsible corporate citizen.