In celebration of 'Recycles Day' on September 6, Amorepacific donated eight upcycled benches made in collaboration with Sampyo Group to Jongno-gu, Seoul.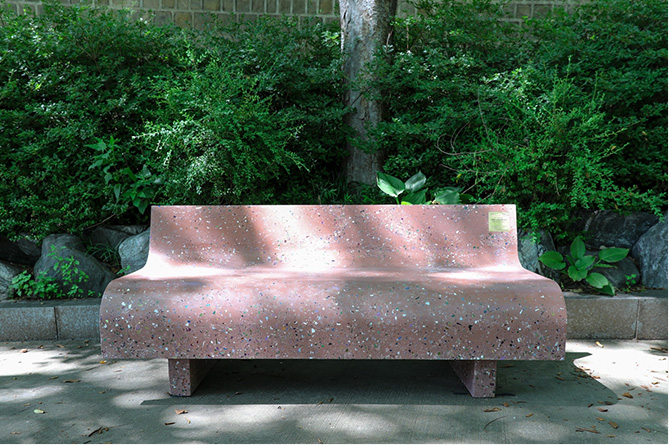 ▲ Upcycled bench from used cosmetic bottles, 'Curve Bench,' placed in Changdeok Park, Seoul
This donation was made through the collaboration between two companies that support the district's 'placing more benches project' and is the second donation made following last year.
The bench, which has been named 'Curve Bench,' was made with Amorepacific's used plastic cosmetic bottles and Sampyo Group's high-performance concrete, or Ultra-High-Performance Concrete (UHPC). The entire manufacturing process was led by Sampyo Research Institute of Technology. The bench, especially, caught the eyes of many this year with it being designed by Amorepacific's designer.
Designer Heo Yu-seok at Amorepacific Retail Creative Team said, "the design emphasizes the curve so that sitting on the bench itself can become the outcome of the design and the color was selected in consideration of its harmony with Changdeok Park, where it will be placed" and added, "I hope these benches can be a small place to rest for visiting citizens."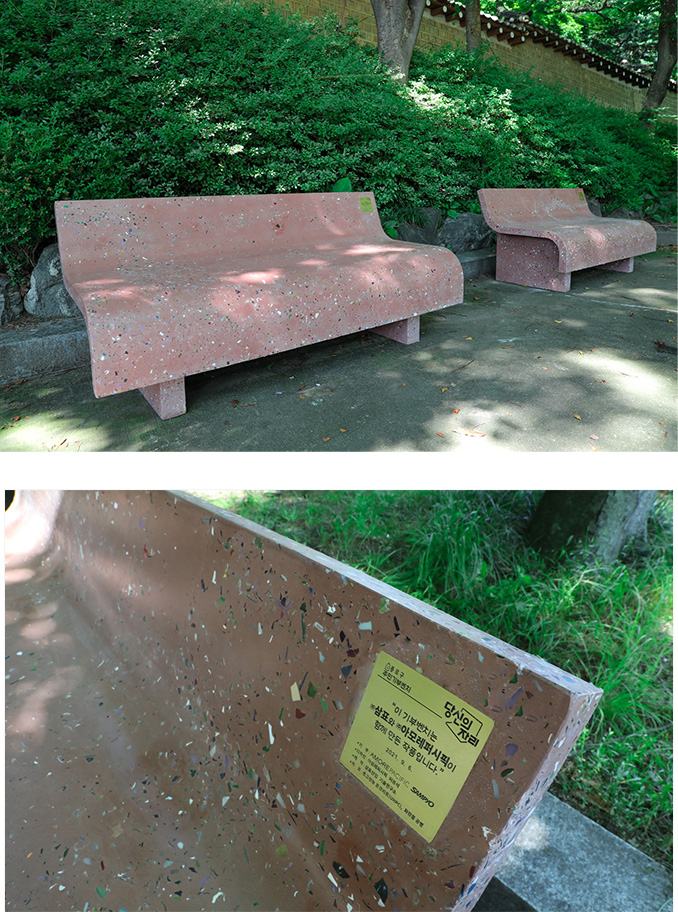 Amorepacific implements its GREENCYCLE campaign, which aims to creatively recycle used cosmetic bottles. Starting from the second half of this year, the company plans to implement 'Bottle to Bottle' project that recycles used plastic cosmetic bottles into bottles again. Also, it is dedicated to continuing activities to recycle resources such as continuing the upcycled bench donation project with Sampyo Group next year.