In partnership with Korea Breast Cancer Foundation (President Noh Dong-young), Amorepacific held its 2021 H1 'makeup your Life' campaign on June 23 on its YouTube channel through Live broadcast.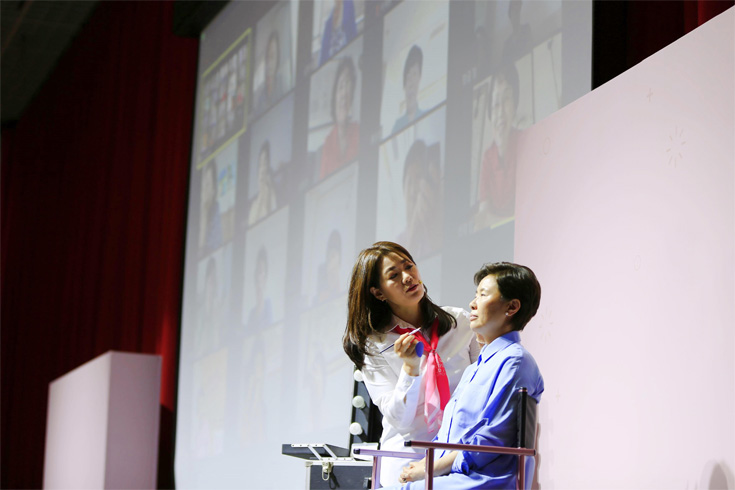 makeup your Life is an educational campaign that shares knowhows with cancer patients, who are going through sudden changes in appearance due to cancer treatment such as changes in skin conditions or hair loss, to help them make themselves beautiful. Since its first campaign in 2008, it has conducted various activities helping about 18,000 cancer patients until now return to their everyday life. Amorepacific began to hold the campaign, which was held offline at hospitals before, as an 'untact' live broadcast starting in 2020.
The live broadcast that was held on June 23 was joined by around 800 cancer patients, who applied for the program beforehand, and AMORE Counselors and Amorepacific instructors shared various and useful information on makeup, skincare, and haircare for cancer patients.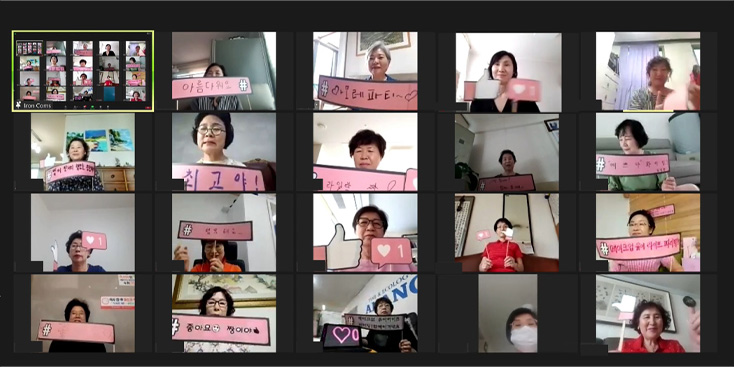 This YouTube live broadcast, especially, arranged a Q&A session to resolve any questions on breast cancer with Korea Breast Cancer Foundation President Noh Dong-young, a leading authority on breast cancer, and gained a lot of attention and response from participants.
The session also provided 'makeup your Life special box' comprised of HERA products to participants so that they can use makeup tips they learned from the campaign in their daily life.
makeup your Life will be held in the second half of this year as a Live stream as well, which welcomes patients who are receiving chemotherapy currently, or has received cancer treatment in the recent 2 years. More information on the campaign and how to apply can be found on Amorepacific CSR website or through makeup your Life secretariat (KakaoTalk Plus Friend: makeup your Life).
Amorepacific recently declared its five sustainability management goals for 2030, '2030 A MORE Beautiful Promise.' It is a commitment to continue efforts and practice with all Amorepacific members to beautify people and the world as well as a promise with stakeholders the company aims to pursue for the next decade. It sets five goals under two pillars of 'moving forward together with customers and society' and 'coexisting responsibly with nature.' makeup your Life is a program that falls in the 'moving forward together with customers and society' category, contributing to supporting the healthy lives of citizens.