Amorepacific's main inner beauty solution brand, VITAL BEAUTIE, has appointed actress Song Hye-kyo as brand ambassador.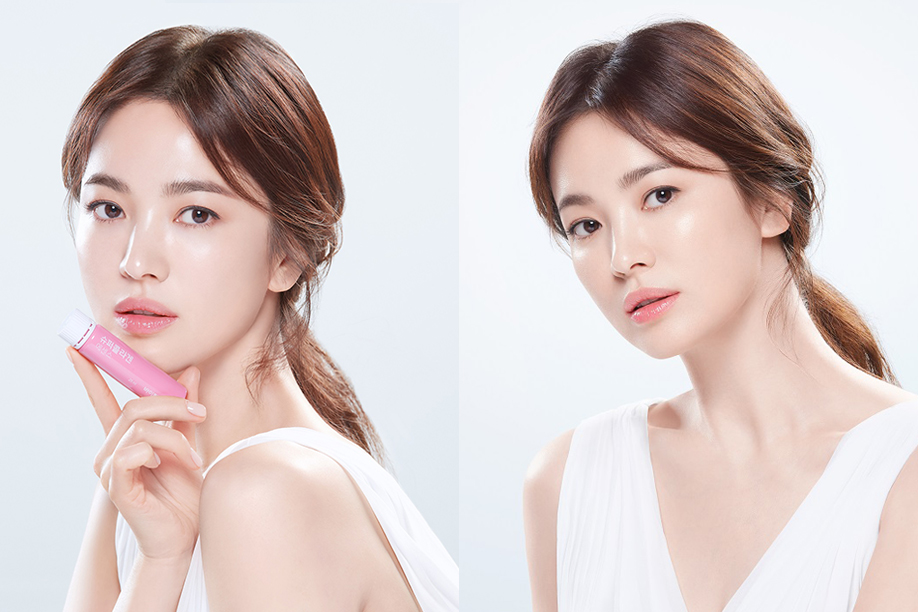 Since her debut, Song Hye-kyo has actively appeared as beauty model and actress representing Korea, presenting her timeless beauty. The new brand ambassador will reach out to consumers through various marketing activities starting with the advertisement of VITAL BEAUTIE's new product 'Super Collagen Essence' in April.
The new product, 'Super Collagen Essence', will be the product representing Amorepacific's 'Super Collagen' line, which has been recognized for its functionality in improving skin conditions for the first time in Korea by the Ministry of Food and Drug Safety in 2010. The drinking ampoule-type premium collagen delivers moisturizing effect from deep within the skin by simply drinking one ampoule as a last step in skincare. Song Hye-kyo will be sharing her own skincare routine and knowhow in the secret behind her healthy and beautiful skin.
A member of VITAL BEAUTIE said, "We believe that Song Hye-kyo, an icon of timeless beauty, is a perfect fit for VITAL BEAUTIE's philosophy that beauty begins from health and health is completed through beauty" and added, "we look forward to winning the hearts of customers worldwide who are interested in health and wellbeing with Hallyu (Korean Wave) star Song Hye-kyo."