On March 8, Amorepacific Welfare Foundation held a completion ceremony of 'Beautiful Powder Room', a project improving the public restrooms in Itaewon area.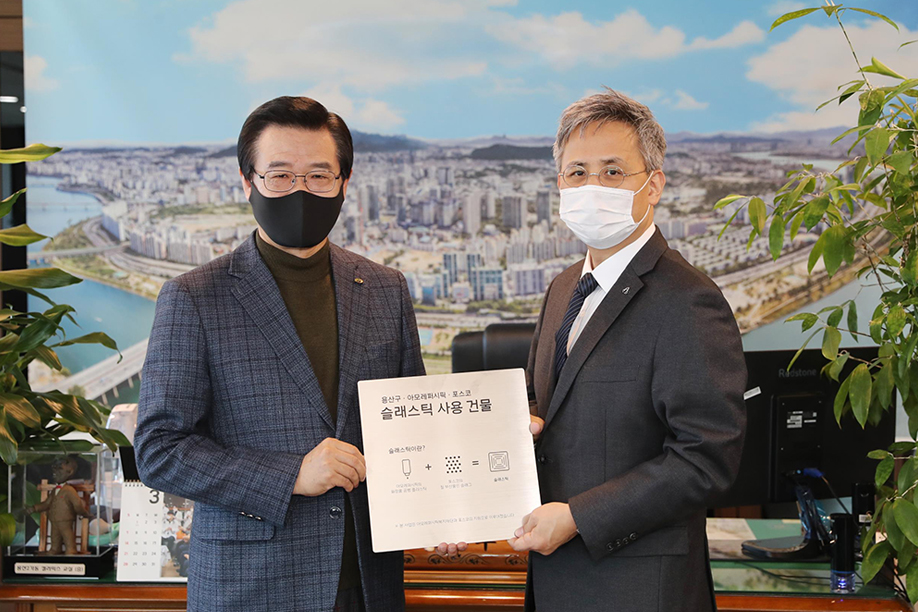 The ceremony was attended by members of Amorepacific Welfare Foundation, Yongsan-gu Office, Korea Merchant Association, and POSCO to celebrate the rebirth of public restrooms in the Itaewon area. It was held on International Women's Day, signaling the facilities as safe spaces for women.
'Beautiful Powder Room' is a project implemented by Amorepacific Welfare Foundation with the support of Yongsan-gu Office to transform public restrooms in the Itaewon area into pleasant and beautiful spaces.
The idea for the project was suggested by millennial employees at Amorepacific and was quickly pursued to implementation stage as the foundation's project. The purpose of the project was to prepare for the post-COVID-19 world, considering hygiene and safety for anyone using the facilities based on young sensibility. The design and interior arrangement for the space were also completed with talent donations of Amorepacific members.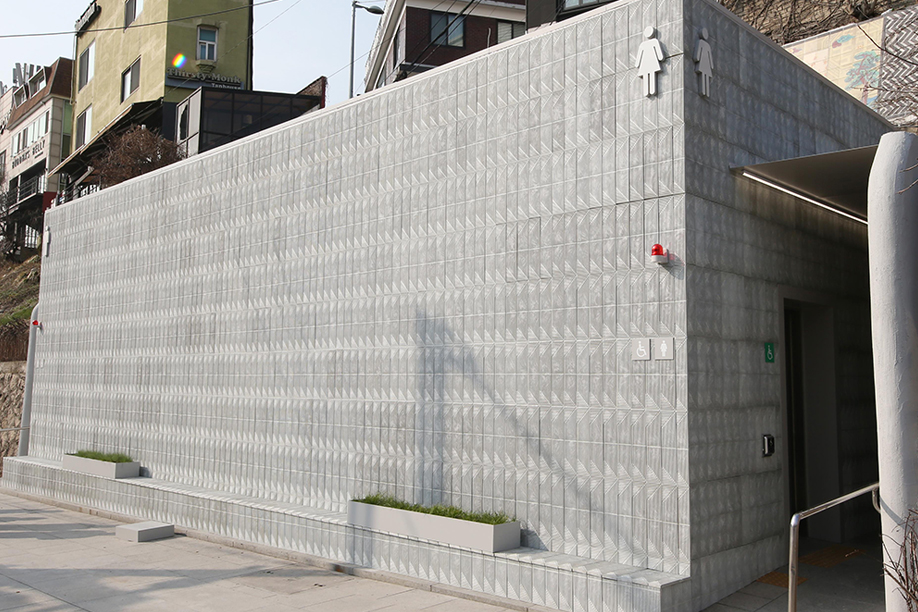 In addition, 'slastics', which are eco-friendly materials sponsored by POSCO, were used as finishing materials for the restrooms, contributing to the plastic waste issue. Slastics are construction materials developed by POSCO's no. 1 in-house venture 'Iomtek' that combine slags, a byproduct of steel mills, and plastic waste. They are eco-friendly and have outstanding durability compared to previous materials. Amorepacific used 3 tons of plastic pellets from used cosmetic bottles collected through its GREENCYCLE campaign into slastics as the finishing material for the Beautiful Powder Room project.
Seung-Hwan Kim, Chairman of the foundation, said, "It is more meaningful to have the opportunity to build clean and beautiful public restrooms that are safe for anyone to use in a time when hygiene and safety is a concern due to COVID-19" and added, "we will continue to pursue co-prosperity with local communities through various collaboration projects as a responsible corporate citizen."