Amorepacific deeply understands the environmental problems brought on by cosmetic bottles and is reducing the consumption of unnecessary plastic. It aims to contribute to building a circular economy through various activities, including choosing ingredients that are easily recyclable and reusable and increasing products that can be refilled.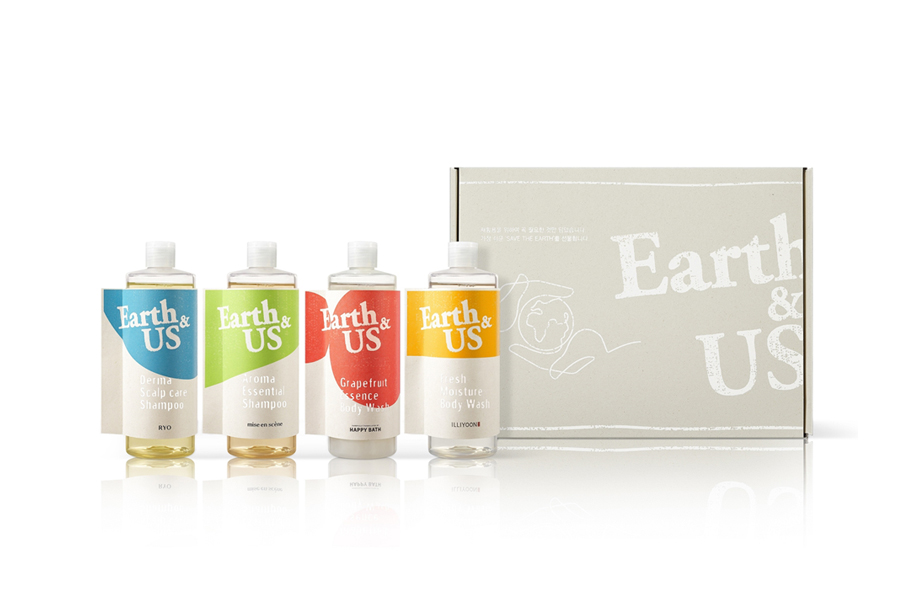 ▲ 'Earth & Us' Lunar New Year gift set with colorless PET bottles, one-touch caps, and no adhesive labels
Amorepacific has actively taken part in the '2030 Cosmetics Plastic Initiative' declared by the Korea Cosmetic Association on Wednesday, January 27. It has established a 4R Strategy focusing on Recycling (improving the recyclability of packaging and containers), Reducing (reducing the use of petroleum-based and unnecessary plastics), Reusing (enhancing the reusability of plastic containers), and Reversing (increasing the collection of cosmetic bottles and their recycling rate), implementing various projects as part of the strategy.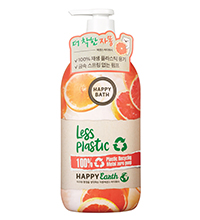 ▲Recycle: Amorepacific is gradually increasing containers that apply 'metal-free' pumps or labels that are easily removable to increase the recyclability of used cosmetic bottles. By not applying metal springs, which were used to help pump up content, bottles can be thrown out without a separate sorting process. One example is HAPPY BATH Grapefruit Essence Body Wash.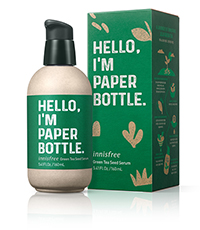 ▲Reduce: Amorepacific also is expanding the use of recycled plastic instead of petroleum, which is a depleting resource. It actively applies containers that are made from plant ingredients such as corn or sugar cane as well as plastic waste. innisfree launched Green Tea Seed Serum in paper bottles instead of plastic.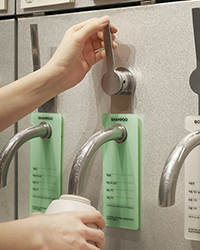 ▲Reuse: The first-ever Refill Station in Korea's cosmetic industry is one example of Amorepacific's effort to encourage refills. The Refill Station located at Amore Store Gwanggyo sells shampoo and body wash products by the amount. Since its opening in end of October last year, more than 1,000 consumers bought refill products. Amorepacific plans to expand the number of refill products.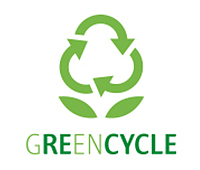 ▲Reverse: Amorepacific is increasing the share of 'material recycling', using collected used cosmetic bottles as ingredients for containers instead of incinerating them. Every year, Amorepacific collects around 200 tons of used bottles through its GREENCYCLE campaign. It aims to recycle at least 100 tons of plastic bottles in collaboration with global environmental company TerraCycle and GS Caltex, with which Amorepacific recently signed an MOU.
Recently, Amorepacific also unveiled its 'Earth & Us' gift set of daily necessities for the Lunar New Year holiday reflecting the value of upcycling in consideration of the environment. The gift set reduced the use of plastic by applying Forest Stewardship Council (FSC)-certified paper packaging and biodegradable sugar cane material. The bottles are colorless PET bottles with paper sleeves instead of sticky labels. The gift set comes with removable stickers instead of labels to help differentiate the products, making it fun and satisfying to use. The set also includes a 'recycled PET eco-bag', which is an upcycled item.