On Wednesday, January 27, Amorepacific signed an agreement with GS Caltex toward achieving a more structured and systematic recycling of used plastic bottles.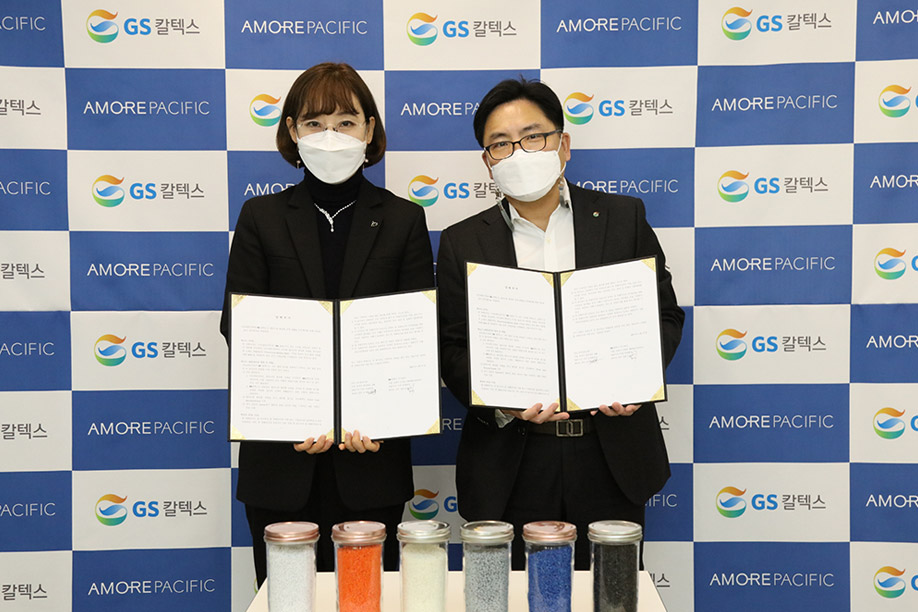 The agreement stipulates to recycle 100 tons of used plastic bottles every year and apply them to Amorepacific products and furnishings. The share of which recycled plastic is to be applied to products and furnishings is 20% this year and will be increased to 50% by 2025.
Starting with innisfree Used Cosmetic Bottle Recycling Campaign in 2003, Amorepacific Group has collected a total of 2,200 tons of used cosmetic bottles as of 2020. It has studied various ways of reusing them such as recycling them through its eco-friendly CSR campaign 'GREENCYCLE' or upcycling them into creative work of art.
With GS Caltex, Amorepacific will pursue measures under the joint objective of recycling 63% of collected used plastic bottles and expanding the application of eco-friendly materials in its products. The two companies especially will be putting more effort on and collaborating to creating new value through upcycling such as improving the performance and quality of the resource by combining materials of various properties with the used plastic cosmetic bottles.
This entails newly producing GS Caltex's compounded resin, which is used as raw material for cars or parts for home appliances made from recycled waste plastic, by using the used plastic cosmetic bottles collected by Amorepacific.
Director Oh Jeong-hwa at Sustainability Division, Amorepacific, said, "Plastic waste issue, which has further become a severe problem due to COVID-19, is a social issue we must solve together" and added, "Amorepacific will do its best as corporate citizen contributing to responsible consumption and production through active collaboration with GS Caltex."